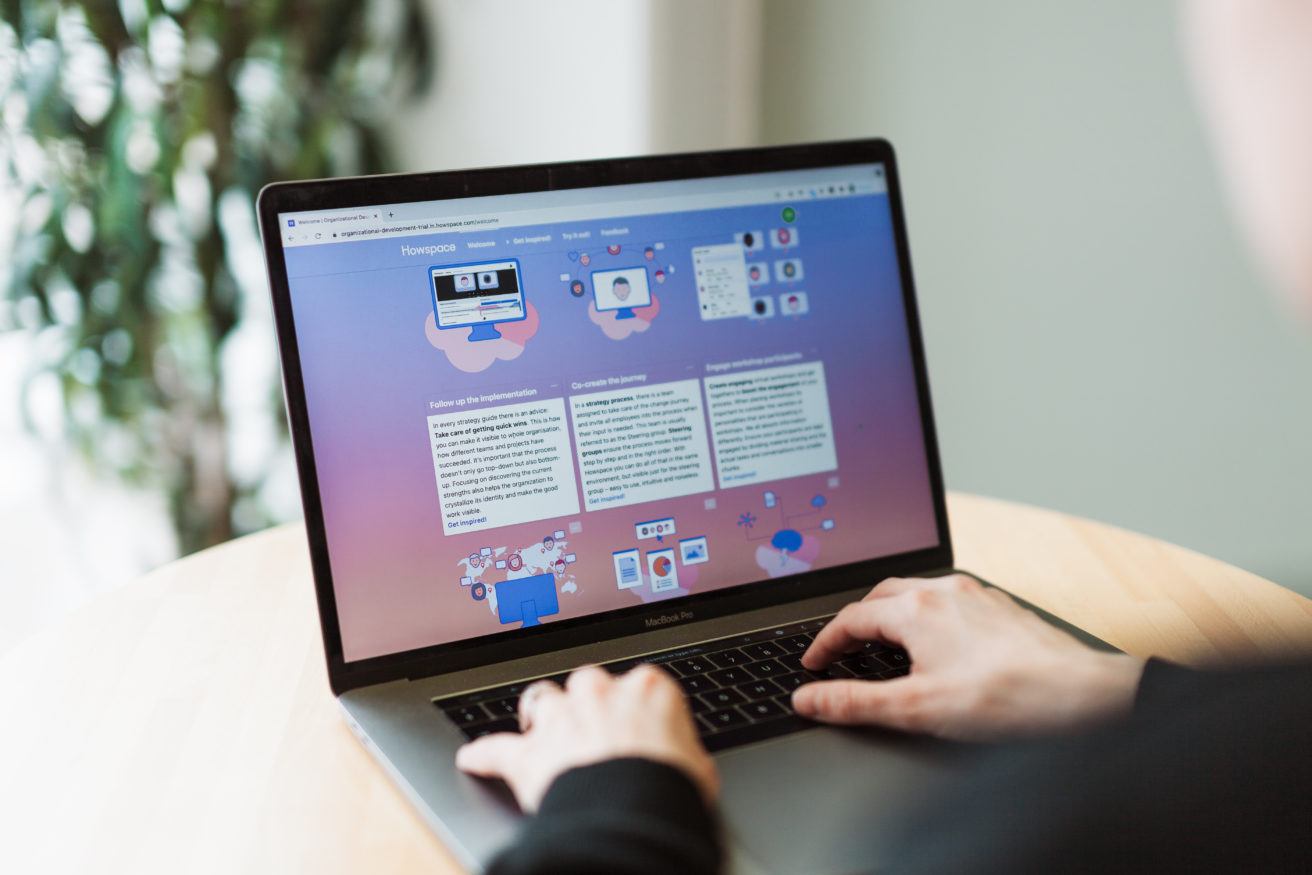 The future of learning: How to design learning experiences for the hybrid world
It's no secret: work as we know it has changed for good. COVID-19, the Great Resignation, and the rise of hybrid work have brought about big shifts in how people view work and what is valued in a job. As work continues to evolve at a rapid pace, learning and adaptability is more important than ever.
In fact, 72% of executives said that the ability of their people to adapt, reskill, and assume new roles was one of the most important factors in their ability to navigate future disruptions, according to a Deloitte report.
What exactly does the future of learning look like, and how can you ensure your organization is ready for it? We'll dive into this topic and share practical ideas for designing learning experiences for today's hybrid workplace.
What does the future of workplace learning look like?
Continuous and agile
Today's workers need to continually adapt to new technologies and skill requirements. There is no endpoint to learning—it's an ongoing process. That's why continuous learning is more important than ever.
Daniel Monthan, Co-lead of People and Culture at Howspace, shares his view of the future of work and the role learning plays: "I believe that in 10–15 years, the mindset of 'humans as machines' is finally coming to an end. Instead, we will see more participatory leadership, collaboration, and inclusion on all levels. This leads to less hierarchy, continuous learning, and shared decision-making."
However, only 25% of employees strongly agree that they are learning enough to progress at their jobs, according to the Howspace State of Collaboration Report. As workers need to rapidly learn new transferable skills, organizations need to embed learning as a key cultural and strategic priority. A strong learning culture—where a growth mindset is rewarded—should be rooted in your organization's foundation.
Learning and development (L&D) teams need to integrate learning into employees' daily work so that learning happens in the flow of work, and work happens in the flow of learning—without any strict barrier between them.
More and more companies are adopting the agile methodology for learning, which involves continuous and incremental training, and is focused on flexibility, speed, and collaboration. 98% of companies that adopt this methodology have realized success, according to a Version One State of Agile survey.
Collaborative and social
Howspace was founded based on the idea that peer-to-peer learning is the best way to learn. And the recent State of Collaboration report proves that people value collaboration at work: 76% of employees stated they enjoy collaboration, and almost 50% think they need to collaborate more to be good at their job.
Nearly two-thirds of employees believe their organization will not change the way it works and collaborates, but believe it needs to.
To meet employees' wishes for a more collaborative workplace, organizations need to create safe spaces where people can learn from one another by sharing their knowledge, experiences, mistakes, and lessons learned.
Personalized
The future of learning is getting personal. Rather than running one-size-fits-all learning programs, organizations can increase the impact of their learning programs by tailoring them to suit employees' specific needs.
Busy knowledge workers can better apply what they learn when it's directly related to their day-to-day work. Personalized learning also benefits organizations, as L&D teams can design learning paths that connect to business needs.
While it's great for employees to decide what they want to learn about, tailored learning programs should strike a balance between the individual's self-assessed needs and interests, and the organization's strategic priorities.
Thanks to advances with artificial intelligence, L&D professionals can use learning platforms to create timely and personalized content recommendations and connect learners with relevant people. Making it easy for participants to discuss with their peers creates a much more meaningful learning experience.
Facilitation > technology
One consequence of the pandemic has been a greater reliance on technology, which also applies to workplace learning.
People prefer online courses to other ways of learning, according to the Future of Learning Report by FutureLearn. The main benefit people cited is the freedom of learning at a pace that suits them (23%), but the ability to learn from home (22%) and overall flexibility (20%) were also highly rated in the report.
Technology and AI help organizations develop impactful online learning programs, but what's most important is how the technology is used. Instead of approaching learning programs technology-first, focus on facilitating learning initiatives in a collaborative, flexible, and inclusive way using an online learning platform that supports that.
How to design learning programs for the hybrid workplace
Take a blended learning approach
A blended learning approach—where learning happens both synchronously in-person and asynchronously online—is what employees today prefer, according to a Howspace hybrid work survey.
A blended approach makes sense for the hybrid workplace where asynchronous communication is essential, especially when working with teams distributed across multiple time zones.
For synchronous sessions (where the learning takes place in real time, simultaneously), participants can either be physically present in the same space, or join virtually from wherever they wish.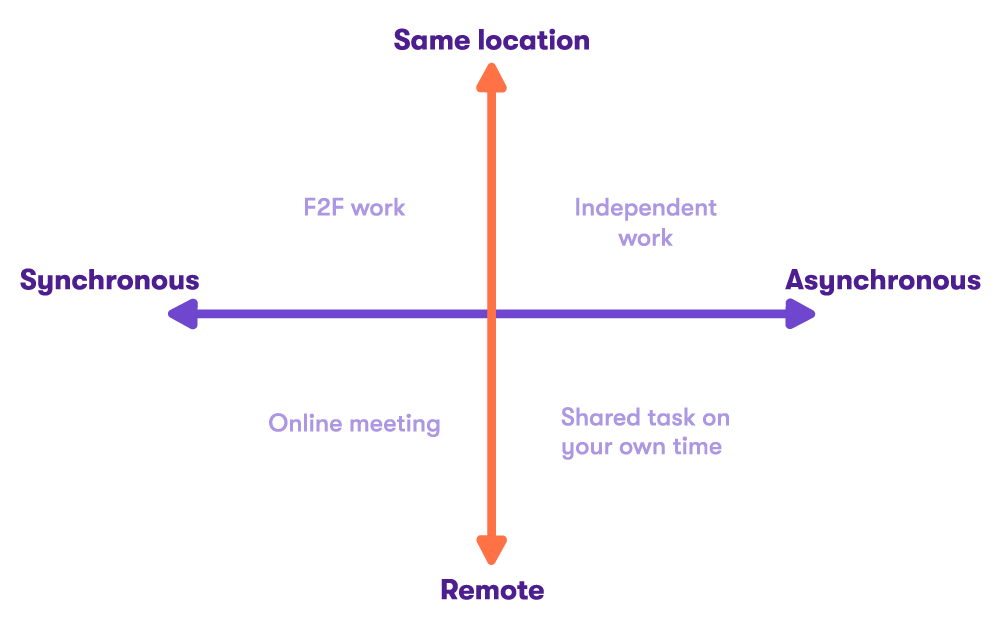 Adapted from the work of John Losey, IntoWisdom Group.
A key component of blended learning is microlearning, where content is delivered in easily-digestible, bite-sized chunks. One of the main benefits of this approach for employees is the flexibility to customize and pace their learning experience according to their unique needs and objectives.
You don't need a ton of different tools and technologies to run a blended learning program. With an easy-to-use collaborative online platform, you can incorporate in-person sessions, online learning materials and assignments, and regular peer-to-peer discussion as part of your program.
Create a noiseless environment for learning
Today's workplaces are noisy. While email, instant messaging, and other collaboration tools are essential to communicate with colleagues and clients, they're also incredibly distracting.
The average worker can't go six minutes without checking email or instant messages, which makes it difficult to focus on meaningful work. And we've all been in a Zoom meeting half listening to a presentation while checking our email, writing a quick Slack message, or refreshing our LinkedIn feed. It's hard to be present at work, nix distractions, and find blocks of uninterrupted time to focus on our most important work.
That's why it's crucial to create a noiseless environment for your learning programs where employees can easily focus on the task at hand, and shut everything else out.
With Howspace, for example, you can create a dedicated workspace for your learning program and hide and show information when it's relevant to participants. This allows people to focus on just one thing at a time.
Guide learners on a shared journey
Your learning program exists within a larger context—it has a purpose tied to the needs of your organization and people. Rather than facilitating one-off learning events, focus on the ongoing learning experience to align people for the greatest impact.
To increase learners' motivation and engagement, help them understand how your learning program fits into the bigger story. What are the goals of the learning program? Who's invited to take part, and why? When will it begin and end?
Guide learners on a journey by sharing your working practices and processes with the whole group. Think of the program facilitators as tour guides who plan things and give participants—the tourists—everything they need to be present and enjoy the journey.
The learning platform you choose should allow you to create transparent workflows that everyone can follow, and enable a feeling of progress and movement.
Divide your learning program into smaller pieces
Your learning programs should be flexible yet impactful for participants. Breaking up your program into smaller pieces helps you set clear intentions for what learners should take away from each module without diluting important information.
Instead of trying to cram as much information as possible into learning modules, have a clear objective for each one. When designing the learning program, facilitators can ask themselves "What's the next step learners should take?" and then plan out the next module accordingly.
Microlearning also helps deepen participants' engagement with the content and the learning community. Try giving participants small tasks they can do in just a couple of minutes so that they can make learning a part of their daily routine.
Allow time for individual and group reflection
Last but not least: make space for reflection in your learning programs—it's essential for people to learn effectively.
Rachel Happe, founder of Engaged Organizations and The Community Roundtable stresses the importance of both individual reflection and group reflection for learning. Knowledge workers need to rest and process what they've absorbed to be able to share their reflections and insights with others.
"If you have a conversation before people have reflected, you're only going to hear from whoever is the most dominant," says Rachel.
By giving participants time to reflect before having to articulate their thoughts in a larger group, you allow for more inclusive and meaningful conversations.
---
Curious about how you can use Howspace to design a learning experience? Give it a try today for free!
You might be interested in these as well
View all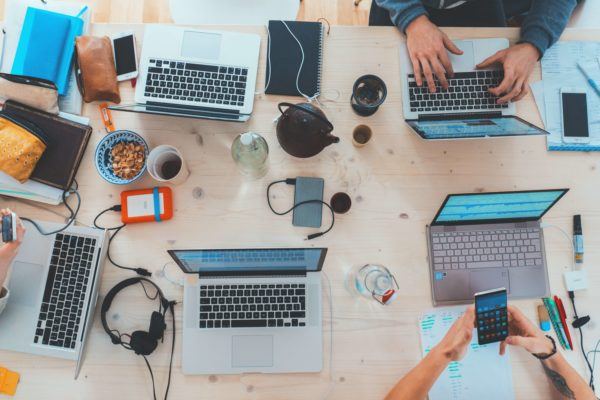 E-learning vs. blended learning — definitions, differences & use cases
The terms e-learning and blended learning are often used interchangeably, which is hardly a problem in casual conversation. However, since […]
Read more
View all