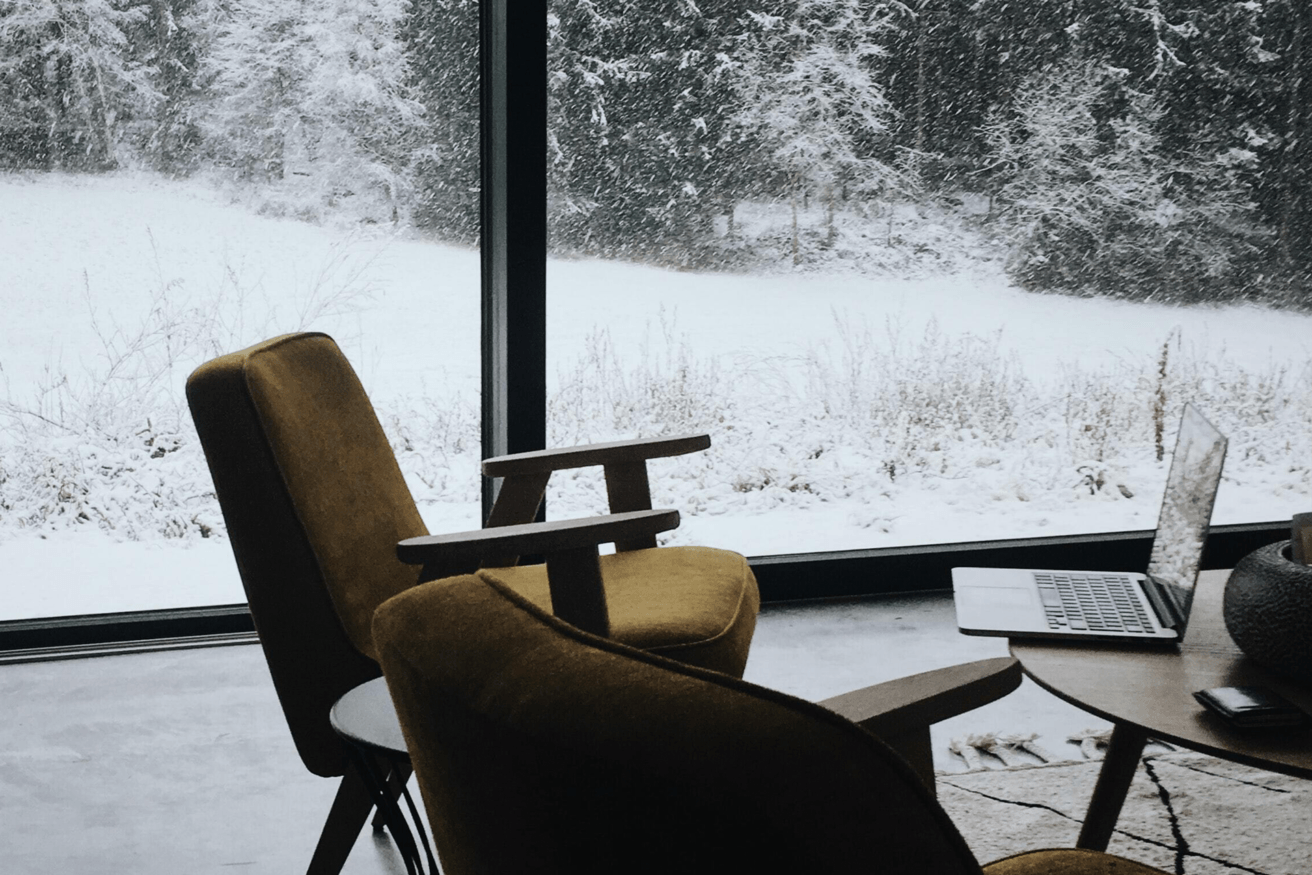 6 remote work trends to look out for
Like many aspects of our day-to-day lives, our workplaces and habits have undergone huge changes since the COVID-19 pandemic. Here are some remote work trends that are likely here to stay.
The past couple of years have transformed the way people work and the way they want to engage in the workplace.
It's more important than ever for business leaders to stay up to date on how work is shifting. Adjusting to new workplace trends will be essential when it comes to attracting and retaining the best talent.
We've highlighted six major workplace trends to keep an eye on in 2022 so you can be prepared for the future of remote working.
1. Working from home may become the norm, not the exception
As lockdown protocols swept across the world, millions of office cubicles gathered dust while employees worked from home. This caused many leaders to wonder whether their team's productivity would suffer in the transition from face-to-face meetings under fluorescent lights to sweatpants and video calls.
Some leaders were concerned that their knowledge worker employees would be tempted to "waste company time" while working from home. This lack of trust reveals a bias toward a rigid and traditional way of working, and a fear of giving up "control" over the workplace.
Yet, more leaders are discovering that letting employees telecommute doesn't mean they will nap all day long. In fact, the statistics show that employees who work from home actually tend to be more productive.
A study by Stanford of 16,000 workers over nine months discovered that working from home increased their productivity by 13%. In the same study, employee attrition rates fell by 50% and employees reported greater overall work satisfaction.
"My physical health has never been better," writes Rebecca Fry, People Enablement Manager at AIG in a response to our Howspace hybrid work study.
"My commute to work has given me three hours per day back into my life," Fry explains, "I use that time to be more physically active and physically present with my family."
Not only does remote working benefit the bottom line by making workers healthier and more productive, but it will also help companies to attract and retain better talent. Employees overwhelmingly expect flexible work options, and employers who don't offer them will fall behind.
2. Set employees up for success with hybrid work models
The future of work means giving your team the freedom to work from wherever they choose, adapting what has become known as a hybrid work model.
The key to setting your team up for success with hybrid working is to remember that every team member knows what works best for them. Some people function better working alone, while others may thrive in a co-working environment. So, give them the freedom to choose either.
For the employee who is energized by face-to-face interaction, having the option to work in an office will keep them motivated. The team member who wants to stay at home alone, block out the world and achieve a state of deep concentration will love not being pressured to work in a busy, chatty office.
According to the Howspace survey, 94% of respondents said they already felt well-equipped to transition to a hybrid work model. 66% said they already had the tools and processes in place. Talk to your team about working together to create a hybrid work model that supports your culture.
If you can trust each of your employees to work in the way that best suits their unique needs, you'll have the happiest and most productive team.
3. How asynchronous communication makes global teams possible
Asynchronous communication allows your team to communicate with one another without having to be "present" at the same moment in time. It's essential for hybrid working, especially when working with teams that are distributed across multiple time zones.
For example, your project manager in Seattle sends a design brief at the end of the day on Wednesday to your graphic designer who is based in Berlin. It arrives at 2am Thursday, German time, but the graphic designer sees it in their inbox first thing on Thursday morning. They mock up a design and send a reply, which the project manager sees when they start their workday on Thursday.
To make sure your asynchronous communication is functioning as smoothly as possible, it's important to establish clear best practices and processes for your team, such as:
Create a centralized location for all important documents, so that everyone has access to the information they need to do their job.
Establish a regular check-in. (For example, a Thursday afternoon run-down of the status of all currently active projects.)
Define priorities. Instant messages can make everything feel urgent, so make sure team members know what to work on first.
Create transparent workflows that everyone can follow. This way, everyone will remain aware of the team's ongoing work and priorities, and have easy access to the information they need.
4. Was this meeting really necessary?
According to our Howspace hybrid work survey, feeling overwhelmed with meetings and messages was one of the major challenges of hybrid working. Although Zoom calls and virtual meetings are sometimes necessary for coordination and collaboration, many employees are finding them a burden.
According to a report by Virtira Consulting, 49% of professionals working remotely reported a high degree of exhaustion as a direct result of numerous daily video calls. 30% of workers in the study reported that they were spending 2-3 hours daily meeting on camera.
Many companies have been looking beyond meetings and finding new ways to accomplish their goals, so that meetings can be a last resort rather than a default.
So, how do we solve the problem of too many meetings? The first step is to create a work culture where declining a meeting is not considered taboo. Also, adopt the practice of recording meetings so that those who couldn't attend can still refer to them if necessary.
5. Could virtual collaboration be superior to in-person work?
As the pandemic transforms our workplaces, technology has evolved from a supporting role to a central role for many teams. In fact, some companies are finding that digital tools are not just a stopgap for surviving the pandemic. They are realizing that, done well, virtual collaboration can be superior to in-person communication.
But that's not to say that every virtual tool and workspace is better than in-person collaboration. Tools such as Teams, Slack and other instant messaging can fall short, as they are only unstructured streams of communication without context.
To use collaboration tools more effectively, you need to be able to build the context for collaboration and maintain continuity. This is why we designed Howspace differently. Unlike other collaboration tools, Howspace provides everyone with the same shared context and allows administrators to guide a discussion rather than just having a free-for-all chat.
Chris Woods, Managing Partner at Plaid LLC says, "Howspace builds a virtual community with your participants where you can engage and provide education in a format that mimics in-person learning, but in my opinion, is a lot better in many respects. Nothing's going to replace face-to-face interactions, but Howspace allows you to keep tabs on the education that you want to provide."
6. Why teams need to learn as they work
Workplaces are changing quickly. When working trends evolved slowly, it used to be possible to create formal learning programs and courses for workplace challenges. These days, there's not enough time. The world changes too fast, and it's too unpredictable.
That's why it's essential to allow room for teams to learn as they work. Leaders need to create structure and design virtual learning environments where this development can happen. Prioritize learning and encourage your employees to learn by rewarding them.
We stand behind the 70-20-10 model of workplace learning and development. It states that employees should obtain roughly 70% of their knowledge from job-related experiences. The other 20% comes from interactions with their team and their managers. Only 10% of their learning should take place in formal training or courses.
After all, if your team can learn by doing, they are more likely to fully understand and retain the knowledge (and be more prepared for future challenges.)
Look out for these remote work trends
The more we learn about remote work, the more we can optimize and enjoy the benefits without the pitfalls. The world of work is changing quickly, but if you stay adaptable and eager to learn you can evolve along with it.
The key is to keep listening and adapting to the needs of your team, and using technology that allows you the flexibility to do just that.
---
Want to learn more about how to make hybrid work successful? Download our hybrid work model playbook, packed with research-based insights, strategies, and tips.