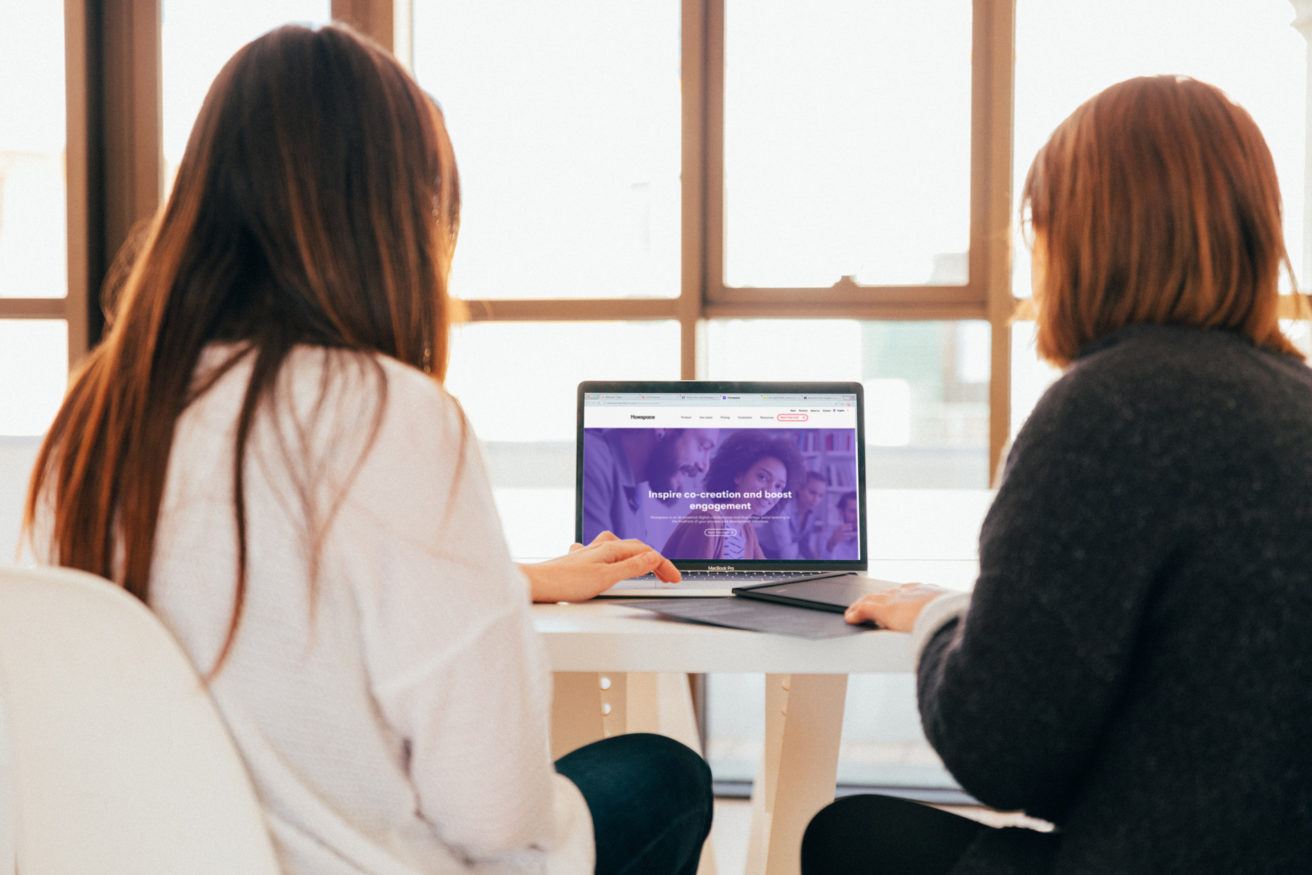 10 facilitation techniques that will make your hybrid meetings more engaging
As we enter the pandemic's twilight, it's become clear that remote work is here to stay. It's more important than ever that we move on from face-to-face meetings being the default option, and instead find more practical ways of getting together to share ideas, solve problems, and make decisions. That's why so many companies and training providers are deciding to hold hybrid meetings.
---
Grab our free template for hybrid meetings and get inspiration for your next hybrid meeting.
---
Hybrid meetings are encounters that combine participants meeting face-to-face in a shared space with attendees that join online via separate devices. For facilitators, this setup can present challenges that are unique from those that arise when dealing with traditional or fully virtual meetings. But with the right tools and techniques, you can tap into the full potential of hybrid meetings.
When using a hybrid work model, it's useful to keep in mind that meetings shouldn't be the only way to discuss things together as a group. Instead of a status update meeting, for example, why not discuss matters asynchronously on a digital collaboration platform? This will increase efficiency and cause less disruption to normal working time.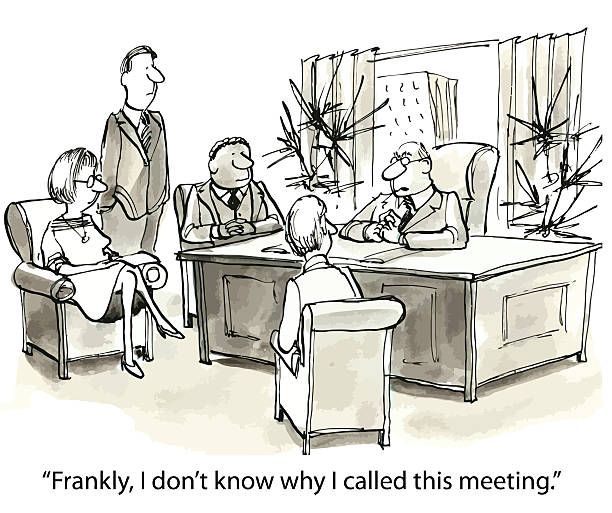 When you do decide to hold a meeting, make sure there's a specific reason why you want that group of participants to get together.
With that being said, here are ten meeting facilitation techniques we recommend using for more engaging hybrid meetings:
1. Get prepared
You won't be surprised to hear that hybrid meetings demand a different type of preparation than face-to-face encounters. While the physical whiteboard should definitely be left behind, you can prepare by taking steps like familiarizing yourself with the technical setup, reviewing practical instructions to share with participants, and understanding how you wish to split the participants into groups.
It's also important to ensure all digital materials are uploaded to a common digital platform. Why? By enabling participants to stay within the same digital context mainly, they won't have to keep shifting from one application or window to another and risk getting interrupted by notifications outside of the meeting's context.
2. Use a shared digital platform to get a head start
Get a head start on your meeting by taking advantage of your shared digital platform and implementing one part of the meeting in advance. This could be a summary of the meeting's theme, a question you want to pose to the group, or collecting participants' wishes about what they want to achieve during the session.
This pre-work shouldn't be seen as an extra task but as a key part of the meeting.
3. Don't hesitate to involve bigger groups
One of the advantages that hybrid meetings have over their face-to-face counterparts is the possibility of facilitating successful encounters that include greater numbers of participants. This is due to fewer restrictions with regard to space and an increased number of tools and techniques that facilitators have to play with.
If organizers embrace this potential and invite large numbers of online participants to a meeting, consider sharing the facilitation responsibilities with one or two others. A second facilitator can be responsible for using digital tools, while a third can facilitate the online network and monitor possible problems from a remote location.
4. Start meetings with a check-in
Begin hybrid meetings with a quick check-in to help people get to know more about each other and focus their attention on the conversation. This technique may not be unique to hybrid meetings, but they will still benefit from encouraging both types of participants to share how they're feeling and what their expectations are for the meeting.
5. Review the agenda and desired outcomes
Even if you've shared a meeting agenda with the group beforehand, it's a good idea to get everyone on board by walking through it together. This allows you to adjust the meeting based on the participants' needs.
Once everyone's on the same page, you can review the goals of the meeting to help in steering the discussion towards the desired outcome.
6. Keep remote participants involved
One thing you want to avoid happening in hybrid meetings is letting remote participants feel like they're being left out. While some facilitators may fall into this trap, there are clear ways of avoiding it.
First, traditional staples of in-person meetings, like flip charts and sticky notes, should be tossed aside. Instead, foster an inclusive spirit by going digital with all interactive elements of the meeting, such as voting, brainstorming, and asking questions. This means that everyone can participate in the same way, on their laptop or mobile device, regardless of whether they are physically in the meeting room or not.
If only one person joins a meeting remotely while all others are in the same physical space, the reality is that a meeting won't be an ideal experience for the individual. Hybrid meetings work best when there's a better balance between in-person and remote participants. Still, the facilitator can work to make that person feel involved.
For example, other ways of bringing remote participants to the fore include addressing them first when asking questions, as well as ensuring they're able to hear comments made by those physically present in the meeting room.
7. Create a safe environment where everyone feels comfortable taking part
Meetings can sometimes be dominated by the more opinionated or extroverted people in the room. But you can change this dynamic when facilitating hybrid meetings. By using the right digital tools, facilitators can make it easy for everyone—even the shyest ones—to take part in the discussions.
While some people think out loud, others need more time to formulate their thoughts before contributing in a meaningful way. Using a shared digital platform makes it easier for everyone to share their ideas while also allowing everyone to receive open feedback easily.
During a brainstorming session, for example, facilitators are equipped with a tool that allows participants to vote for different ideas and comment on other posts, just like you would on a social media platform.
8. Hold people's attention by initiating group chats
In general, people tend to have shorter attention spans when they are working in a digital or hybrid environment. That's why it's important for facilitators to split meetings up into multiple sections.
One great way of doing this is to initiate participants splitting up into pairs or small groups for discussion. In hybrid meetings, it's easiest for face-to-face and remote participants to be in separate groups. After reconvening, you can ask groups to summarize what they discussed.
9. Wrap things up with a check-out
At the end of the meeting, make sure that you make a note of any decisions that have been made and the next steps that were agreed upon. Recap the outcomes of the meeting and compare them to the initial goals.
Finishing things off with a check-out then gives participants the opportunity to share final questions and express any concerns they may still have.
And if you're using a digital platform with AI capabilities, you can analyze dialogue in just a few clicks by getting summaries and sentiment analyses, for example, of the most crucial questions and topics.
10. Act on feedback
Lastly, it's always useful to ask for feedback when you're facilitating hybrid meetings. This type of format is still new for many people, so hearing what they think of sessions may prove valuable in helping you to find the right balance moving forwards.
And most importantly, make sure you act on that valuable feedback after the meeting.
---
Check out our template for hybrid meetings! This template will help you create more collaborative team practices that work for everyone, no matter where they're working from.
Already a Howspace-user? You can add the template to your account here.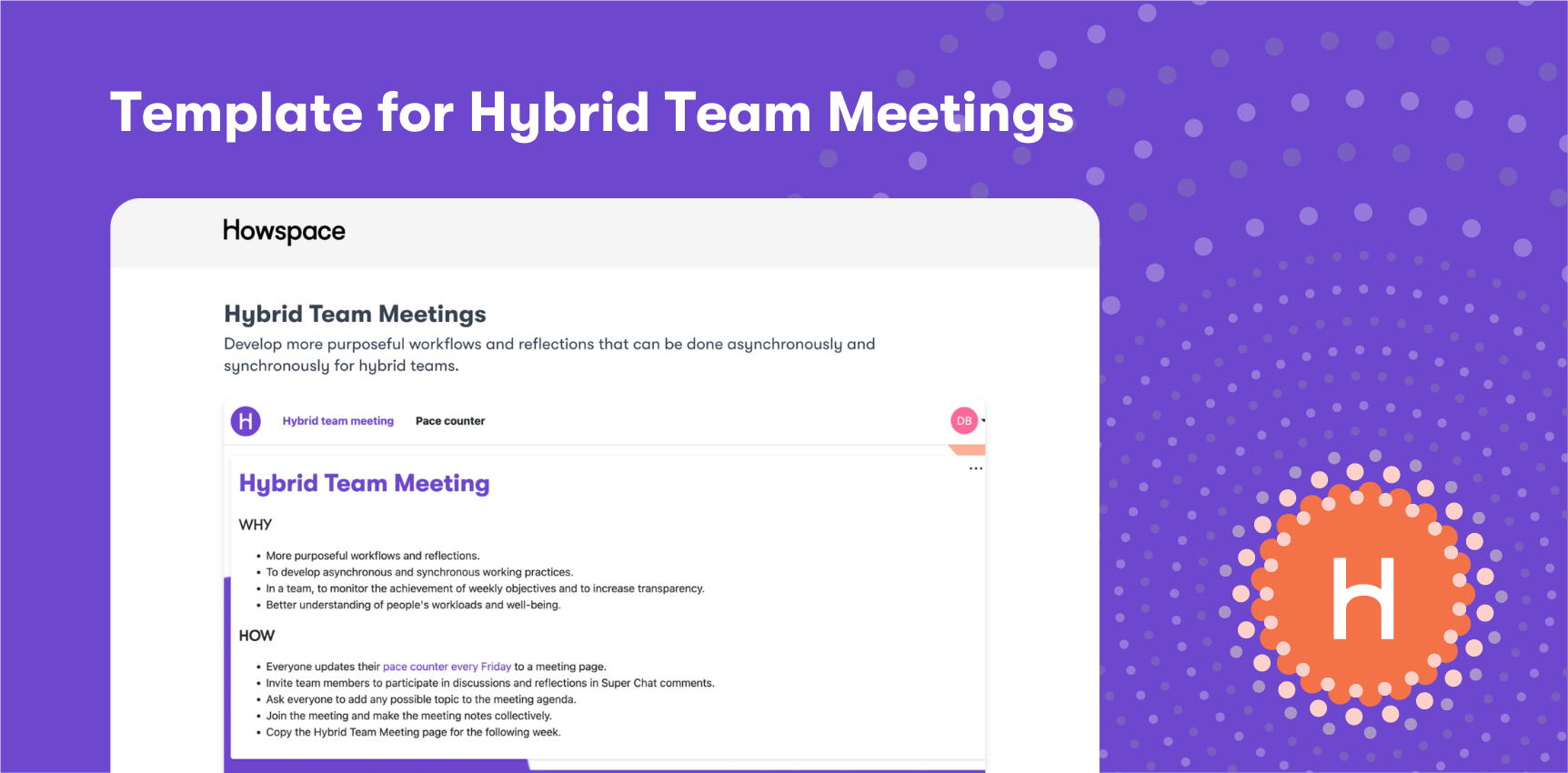 You might be interested in these as well
View all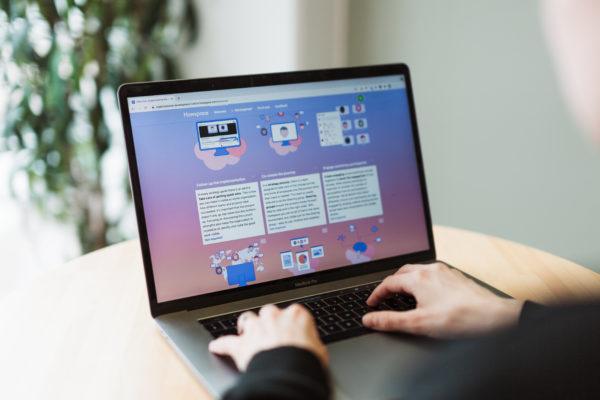 The future of learning: How to design learning experiences for the hybrid world
It's no secret: work as we know it has changed for good. COVID-19, the Great Resignation, and the rise of […]
Read more
View all