Get started with Howspace for free*
*No credit card required
For 1-20 users
3 workspaces
Limited feature set
Ready-to-use templates
*We apologize for the inconvenience but opening new Howspace Free accounts is currently unavailable due to technical difficulties. You can join a waiting list for a freemium account by filling in the form to the right.
Jump start your transformation process with a template!
View all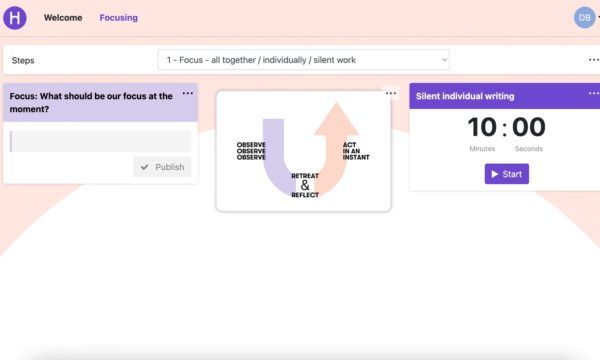 Prioritization for Orgs
Collaborate on company-wide initiatives and change in this facilitator-led workshop that uses AI to highlight the importance of prioritization and focus.
Try the template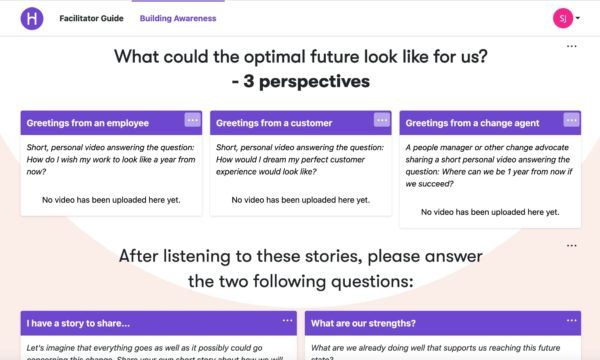 ADKAR: Awareness Stage
This is a template to execute the first stage of The ADKAR® Model of change in your organization: The Awareness stage.
Try the template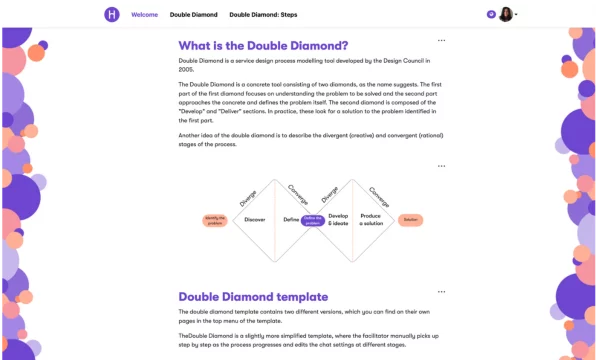 Double Diamond
This template helps you define what you need to solve, and then explore potential solutions in a collaborative way. It offers a plug-and-play workflow for a Double Diamond process, which you can edit if needed.
Try the template
View all