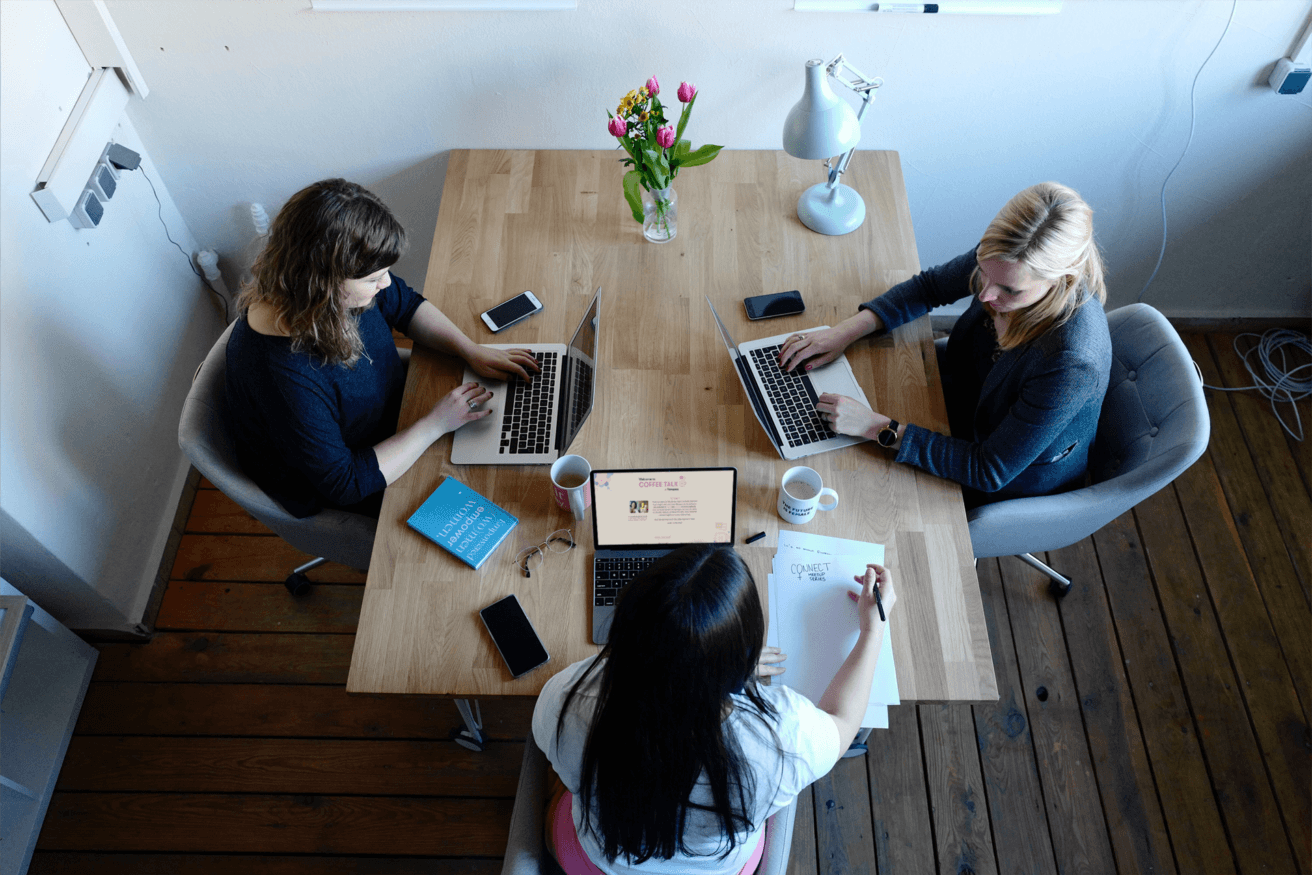 Find out which of these 3 hybrid work models is best for your organization
The post-pandemic world has made it clear: hybrid work comes with a plateful of benefits. These include improved productivity and increased employee satisfaction. Discover which hybrid work model is best for your business.
A hybrid work arrangement also helps companies save about $11,000 per employee.
Most importantly, employees are making a push for hybrid work. In fact, 81% say they either don't want to go back to the office or prefer a hybrid work setting. And when looking for new positions, 88% of these knowledge workers share they look for roles that offer full flexibility on location and hours.
This preference for hybrid work is bringing most organizations face-to-face with a pressing question: which hybrid work model is best for your company?
The answer depends on a lot of factors with the chief one being your employees' preferences.
So in this post, let's walk you through the answer to this question. But, first, let's start with a brief introduction to the three main hybrid work models.    
Three popular hybrid work model structures:
Choose from:
Remote-first
Office-occasional
Office-first
Note that all these hybrid work models are flexible. You can tweak them the way you co-decide with your employees—even molding your preferred model as time passes.
On to the meaty part now: 
1. Remote-first hybrid work model
A remote-first or a virtual-centric work model is one where companies mainly work remotely.
Depending on their job's requirements, certain employees may, however, be expected to work from the office. The rest of the workforce operates remotely—communicating online by default.
As for the office, it's usually reserved for collaboration or whatever purpose a company chooses it for.
Teams observing this work model are typically distributed across time zones and countries. Quora, for example, follows the remote-first hybrid work model. All their staff including leadership is distributed.   
2. Office-occasional hybrid work model
The office-occasional work model combines remote and office work. Employees might be expected to come into the office a few times a week or on fixed days, say every Monday.
The exact arrangement depends on the company. For instance, Adtrak expects employees to visit the office weekly on the same day as the rest of their team.
In such a case, the office serves both as a center for collaboration and individual work. 
3. Office-first, remote allowed
And, finally, the office-centric model is the opposite of the remote-first model. According to this work model, the majority of the company works from the office but remote work is allowed.
This is a common model from the pre-COVID-19 time. And it isn't free of challenges.
For instance, remote workers may end up feeling like second-class citizens—disconnected from their colleagues and possibly missing out on opportunities that office workers land due to their proximity to the leadership.
Hard to believe? Gartner's survey confirms 64% of managers are likely to give on-site workers a higher raise than remote workers. The reason? They believe office workers are higher performers than their remote counterparts. Such bias is despite the fact that data indicates remote workers are 5% more likely to be higher performers.
This doesn't mean you can't adopt this work model if your employees prefer it. Instead, it only means you need to be mindful of tactfully handling such challenges. 
Six questions to ask when developing a hybrid work model
Before you conclude which of these hybrid work model examples suits your company the best, answer the following questions:
1. What kind of work do your employees do?
Get in touch with department heads and/or managers to understand the nature of work each employee does and whether it can be done remotely.
2. Are employees spread out among a large number of countries (and time zones)?  
The commute distance involved helps you understand which hybrid work model will likely suit you the most.
3. What value does a physical office bring to employees?
In a hybrid setting, an office's role is always different. So ask your employees: do they see their office as a place for collaboration or individual work? Or should it be the center for building relationships?
4. Do any teams have to be present in person at one time?
Again, it's best to talk to department heads about this. Ask them whether the current remote tools are facilitating collaboration effectively. Or, do their teams need to meet in-person once or twice a week?
5. How will employees work together? Do they have the right online collaboration tools in place?
"Having the right tools goes a long way to ensuring that collaboration is smooth and employees are happy," comments Howspace's CEO, Ilkka Mäkitalo. "Most dissatisfaction in our day-to-day lives comes from using a tool when
We don't understand the purpose behind its use, and
The tool doesn't contribute positively to helping our workflows and productivity."
In short, select the tools, then test drive them for a trial period—all while gathering feedback on how well they're helping boost employee productivity. 
"If, after a significant test period, tools are not helping, kill them off. Don't use them because that's how it's always been done," Mäkitalo advises.
6. How can you best support collaboration within teams?
Instead of answering this based on guesswork, collate feedback on your current processes and future suggestions from employees. 
How to choose the right model for your business
Start with this handy checklist of all things to consider as you make the shift to hybrid work.
Along the way, keep the following in mind:
Accept there's no one-size-fits-all model
As we've mentioned before, it's unlikely for any hybrid work model to suit your organization completely. Instead, you need to put in the legwork to create a unique arrangement—even continually adapt as needed.
Co-create the model with your employees
This is key. Instead of making top-down decisions, ask employees about their work preference and try to accommodate them.
Doing so makes employees feel valued. And by creating a work model based on their preferences, you give them the flexibility to work in the way that suits them best, making them more productive. The best part? A productive workforce, in turn, is satisfied and easier to retain.
Not to mention, by having everyone involved in decision making, you'll pave the way for less resistance to the work model change you're trying to implement.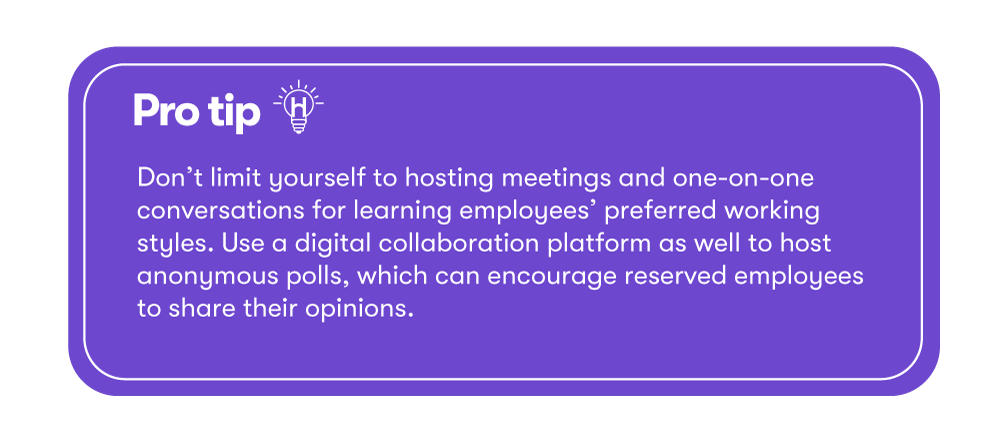 Agree on the purpose of the office
As you go about sourcing input on employees' work style, agree on the office's purpose with them too.
Work on your hybrid work model today
In a nutshell, when choosing a hybrid work model—remote-first, office-occasional, or office-first—always source work preference feedback from employees.
This will help you co-create a work model that employees are satisfied with, therefore, reducing the odds of resistance to change.
Not just that but agree on the office's purpose with your workforce and run remote collaboration tools on a trial basis until you find the most effective ones.
---
Want to learn more about the challenges you'll encounter as you make the move? Dive into our free hybrid work playbook.
You might be interested in these as well
View all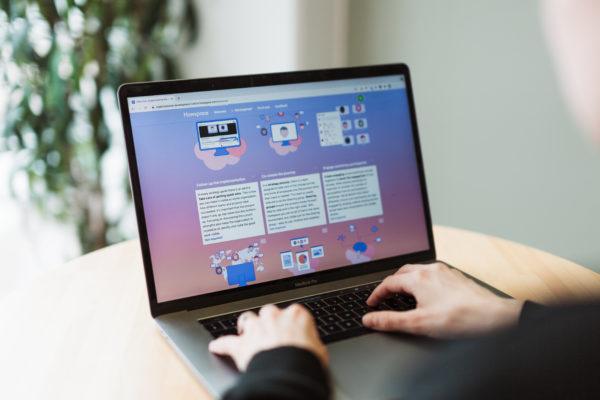 The future of learning: How to design learning experiences for the hybrid world
It's no secret: work as we know it has changed for good. COVID-19, the Great Resignation, and the rise of […]
Read more
View all