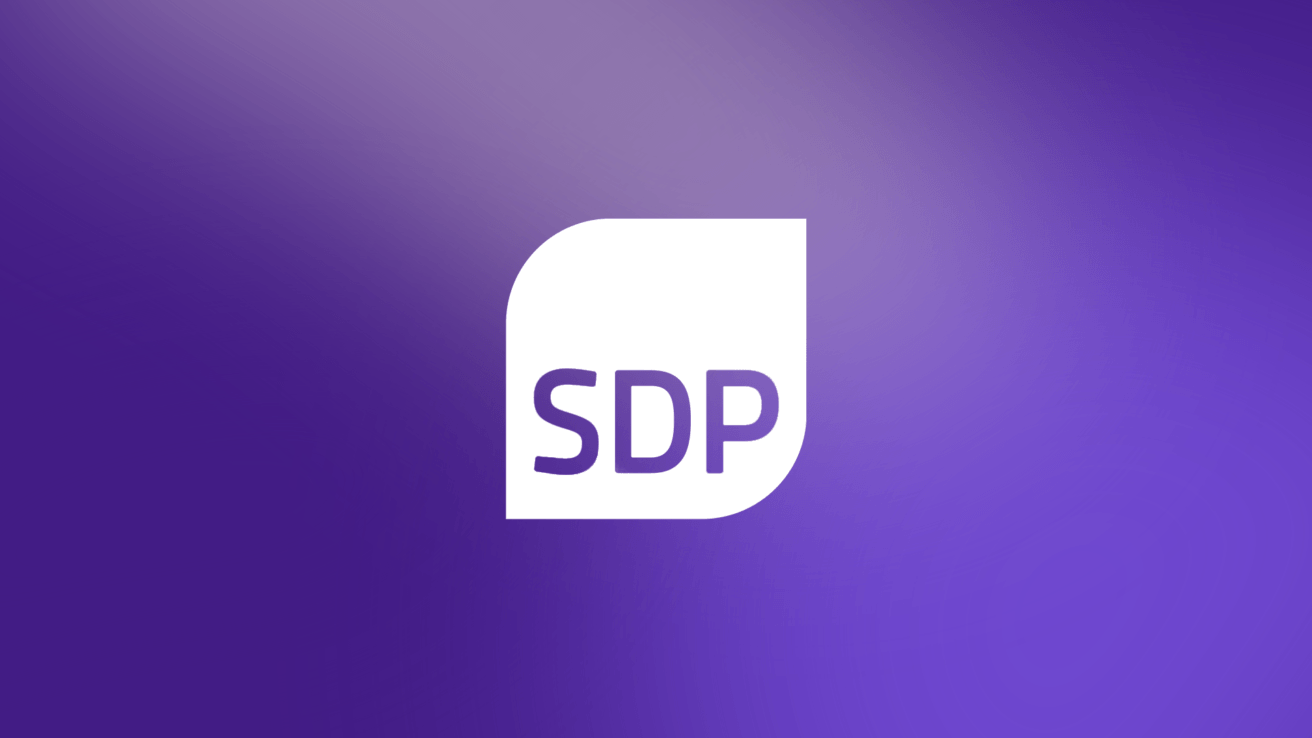 The Finnish Social Democratic Party
Virtual events with active participation made possible for SDP's employees
Challenge
The Finnish Social Democratic Party (SDP) was already in the process of digitizing its activities, but the sudden pandemic increased the urgency. First priority was to make the events possible, even when they could not physically meet. The social aspect, the discussions and the ability to work together were important factors in these events.
Solution
To properly be able to collaborate and get the social experience, a simple meeting platform was not regarded as enough. Therefore, they decided to use Howspace for their virtual events.
Results
Greater access and inclusion: Howspace's ease of use made it accessible to anyone regardless of previous digital skills. "Finding the proper ways to involve our community in the digital world, regardless of previous digital skills, is really important to us," says Jarkko Piirainen, developer of SDP's digital services.
New ways of working: "Occasional physical encounters bring added value, especially to informal interactions, but encouraged by these experiments regarding the new ways of working, we believe that virtual Employees' Seminars will continue to be on the calendar at least once a year. In this way, we can save money, participants' time, and the environment."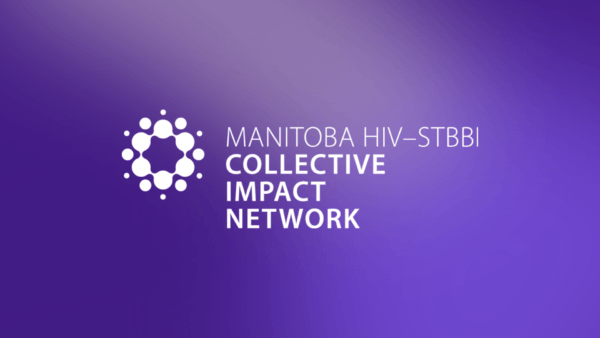 Powering systems change through collaboration and innovation
Manitoba HIV-STBBI CINetwork needed a solution that would enable them to create an engaging and fun online environment where they could bring people together and focus on tackling the stigma and 'isms' around HIV and STBBIs.
View the story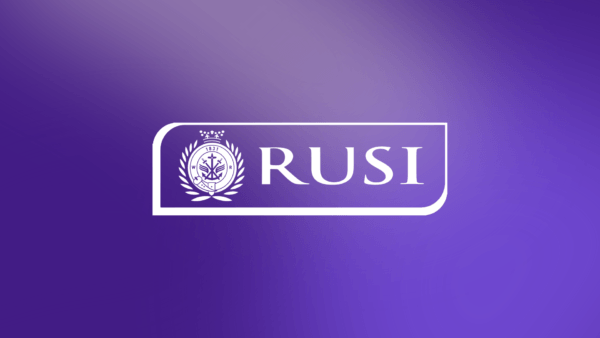 Powering research through collaboration
As a part of their research project, RUSI needed a platform that would enable synchronous and asynchronous collaboration. Howspace helped RUSI to run a collaborative research project and make everyone's voice heard.
View the story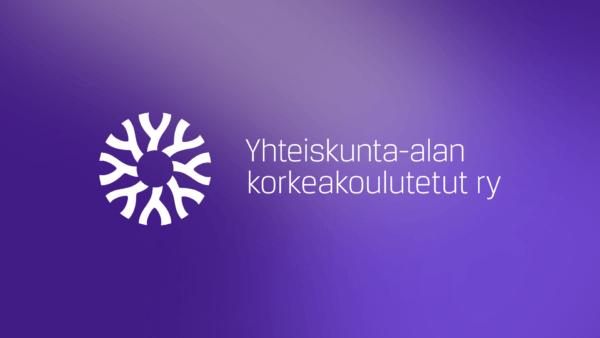 Finnish Social Science professionals connect and deepen the learning of AI with Howspace
Howspace's AI features provided good overall support for YKA's e-Learning program to deepen AI learning.
View the story
View all
Templates used in similar cases
View all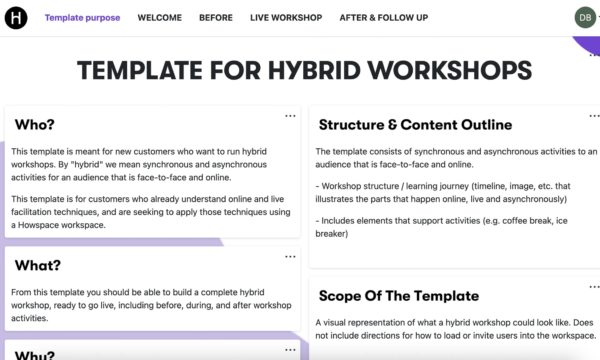 Design a Hybrid Workshop
With this template, you can build a complete hybrid workshop, ready to go live, including before, during and after workshop activities.
Try the template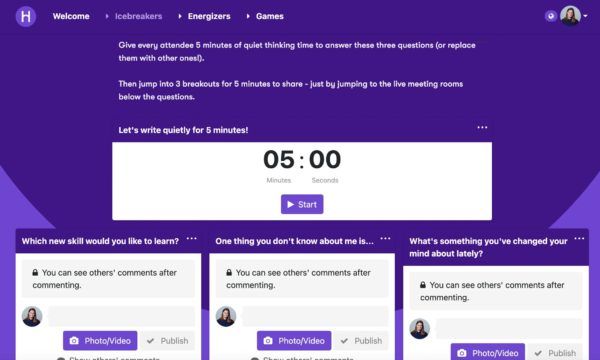 Icebreaker and Energizer Activities Template
This template offers a collection of different icebreaker and energizer activities and games to be used in virtual and hybrid meetings.
Try the template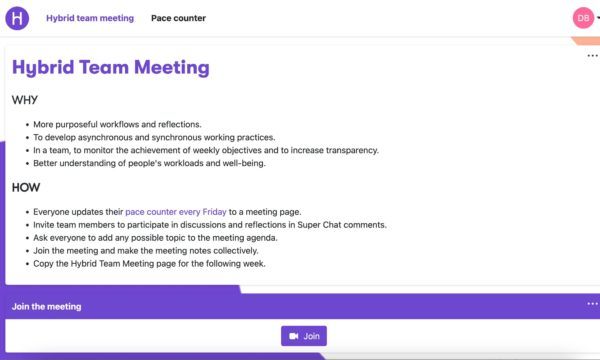 Hybrid Team Meetings
Develop more purposeful workflows and reflections that can be done asynchronously and synchronously for hybrid teams.
Try the template
View all