Howspace for IT & Management Consulting
Ensure your clients never fail in transformation again.

The all-in-one platform for leading transformation effectively at scale.
Having a permanent impact on your client organization's culture and business requires everyone's contribution. Facilitate organizational transformation in a more agile, collaborative, transparent, and engaging way with Howspace. Let people voice their thoughts and use AI to analyze input in real-time and make decisions faster. Use this formula to scale your business and build it into a competitive advantage.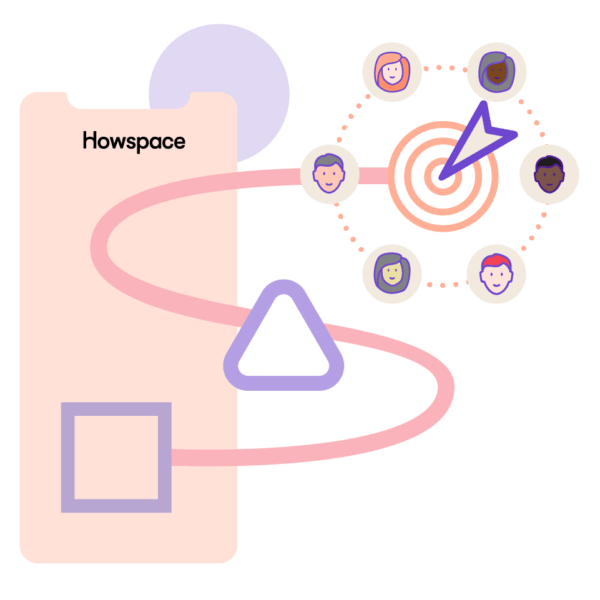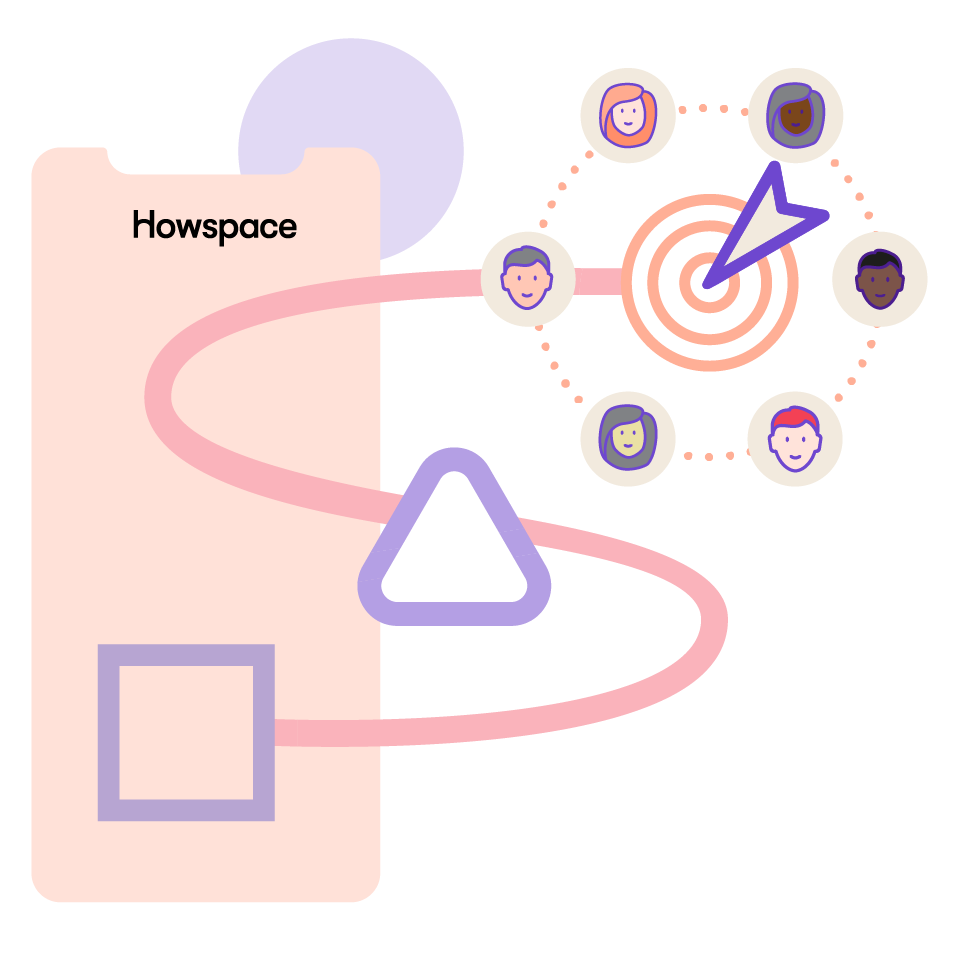 No more misalignment
Invite everyone to contribute and keep all relevant stakeholders involved in the transformation journey with Howspace. Collect insights from the entire organization at scale to ensure everyone's buy-in and to make faster decisions.

From low to high engagement
Gone are the days when people just come into meetings without sharing their input. With Howspace, you can engage everyone at a scale no matter where, when, or how many are joining.

No more time spent shuffling post-its
Let our AI help you gather insights from conversations and content in real-time. You can forget about the notes on post-its and flip charts, the long hours required for analysis, and data crunching when you have Howspace.

From growing pains to greater gains
Scaling a consulting business isn't easy. Unless you build your services around a comprehensive solution like Howspace that allows you to leverage and tailor your best-proven tactics across your client base.
No more failed transformations
Here's why consultants and their clients love using Howspace.

Higher success rates
With Howspace, implementation becomes measurably more successful, and key stakeholders are consistently involved in the journey. Higher participation and engagement rates equal better business outcomes.

Faster projects with greater impact
With real-time AI and polls, you can make a faster analysis of the situation in a collaborative way. Making decisions becomes more agile, transparent, and collaborative while creating greater impact.

Competitive advantage with a scalable solution
Build your client projects on Howspace and make collaborative ways of working your competitive advantage. Scale with creating templates and easily tailor them to client needs.
Trusted by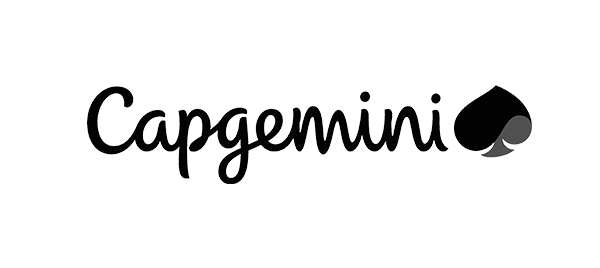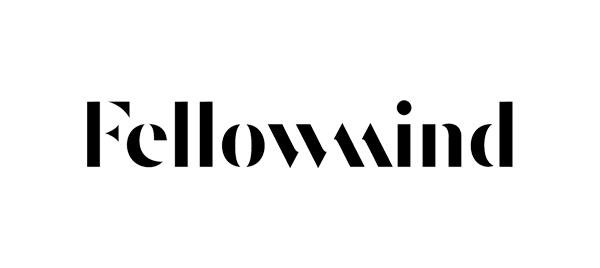 Customer Stories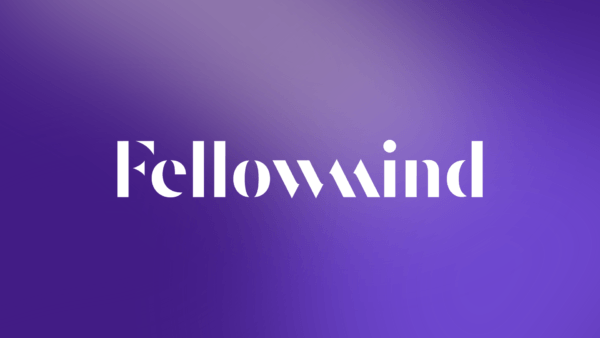 Microsoft partner Fellowmind creates an inclusive data strategy process with Howspace
Fellowmind, Europe's leading Microsoft partner, developed an inclusive, easily customizable data strategy process for their clients using the Howspace platform.
View the story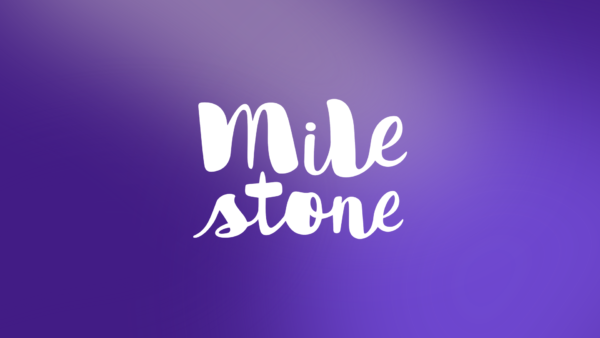 Milestone and Aktia on a journey of digital culture development
Milestone Coaching & Consulting and Aktia used Howspace to develop organizational culture and to digitize a major development process.
View the story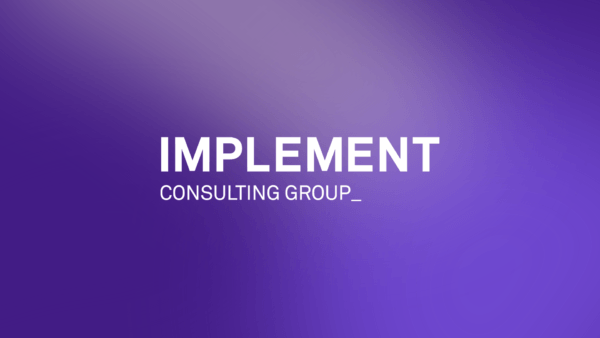 Implement & E.on helped more than 200 managers to evolve together
Howspace helped transform the way the European consulting company, Implement, collaborates with its customers.
View the story
What Howspace facilitators say about us
Howspace is used in the co-creation, design, and implementation of organizational transformation and change.

"The digital ways of working bring more participation and equality to the process. Everyone's voice matters the same on a digital platform. This is a possibility for leaders to hear what people in their organization are saying, at a new scale."
Elina Aaltolainen, Consultant at Milestone (Working with Aktia Bank)

"The digital way of working brings transparency to processes. When the discussion involves a wide range of experts from the organization in addition to management, it breaks down the hierarchy and builds trust. On the platform, change and related decisions are constantly visible to everyone, not just at separate points in time. We do not believe in a change where a workshop or a few are held, followed by a long silence and uncertainty about whether common ideas have progressed."
Antti Pitkänen, Director of Research and Strategy, Chairman of the Board, Agile Work

"Without Howspace, it would take a shocking amount of time to compile information and material. Now we can always easily find all the videos, images, questions, presentations, and other materials related to a particular concept in the workspace. Howspace is particularly well suited to support these types of conceptual services and complements Microsoft's product portfolio."
Niko Tuominen, Fellowmind's VP of Strategy
Contact us today!
Let's talk about how you can build transformational impact
Learn how you can use Howspace to:
Engage the entire client organization in an agile, collaborative, and transparent way
Build customizable transformation journeys for your clients
Fast-track your transformation journeys without sacrificing the impact
Create competitive advantage for your company with modern and collaborative ways of working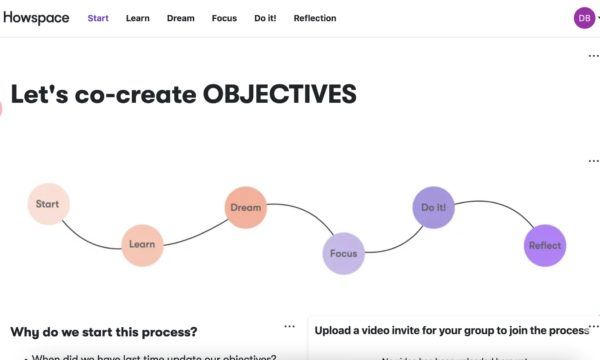 Co-creating 4D Objectives
This is a practical goal-setting template that utilizes an appreciative inquiry-based 4D-model in the context of a setting company or team-level objectives.
Try the template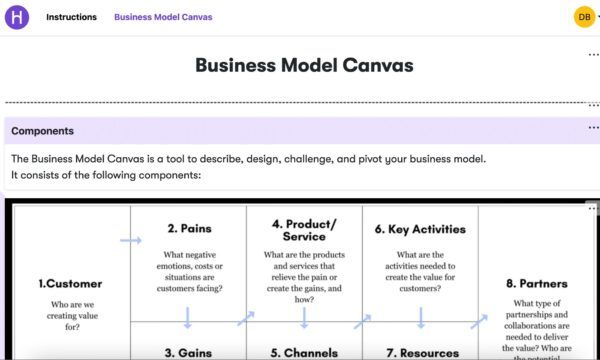 Business Model Canvas
The Business Model Canvas template helps you get your entire business quickly defined, explained, and visualized.
Try the template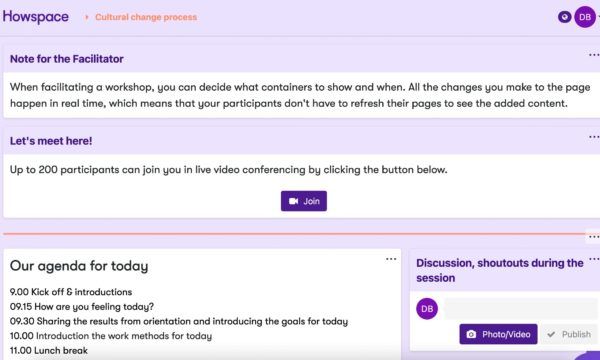 Leading a Change Process
Begin the process of creating cultural change in organizations with synchronous workshops, asynchronous integrations, AI sense making, and more.
Try the template
View all