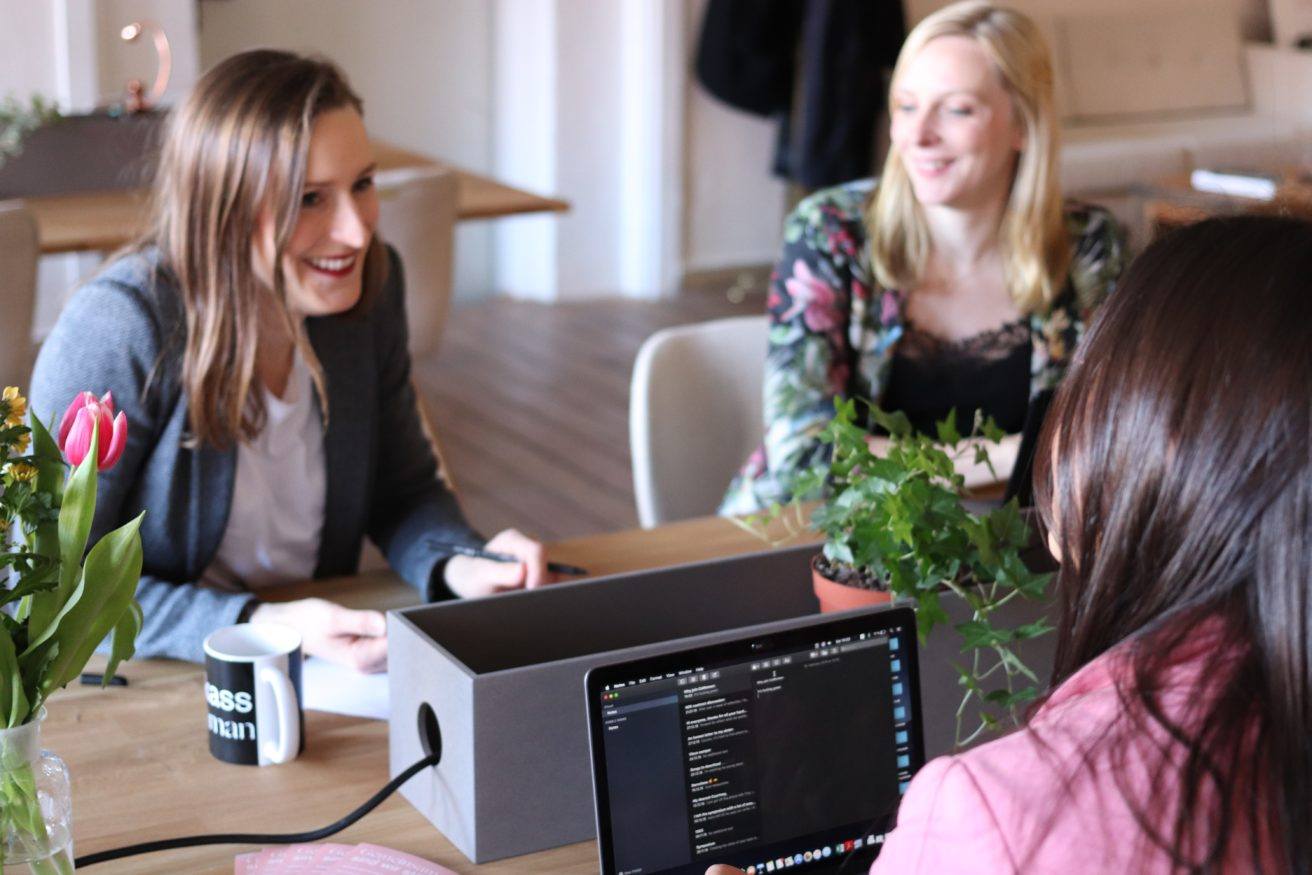 How to design an effective leadership training program with 7 simple tips
Designing a leadership training program is one of those things that seems easy on the surface but is actually really quite difficult—especially if you're looking to create a sustained learning impact.
Over the years, I've worked with several learning consultants and in-house learning professionals, who've taught me a thing or two about how to design effective leadership training programs. And in this post, I'll share my favorite tips and best practices with you.
1. Understand the participants' natural learning cycle
Before you can start putting together a leadership training program, it's important to understand the learning cycle each of your learning program participants will be going through. A good model to follow is David Kolb's experiential learning theory (ELT) which involves a four-stage cycle of learning.
A) Experience
Simply put, this is the "do". In this stage, the leadership training program participants will either learn something new or reinterpret a familiar concept in a new way.
In-person training days with a variety of activities, including lectures, exercises, and group work assignments, are great examples of typical learning experiences that are critical in putting the learning cycle in motion.
B) Reflect
Reflection allows the learning program participants to notice any inconsistencies between their experience and understanding. This part is essential, but often neglected.
In fact, one of the reasons why social learning platforms like Howspace are becoming increasingly popular is that they allow the learning program participants to reflect with their peers without interrupting the natural flow of their work. Instead, the participants can freely decide when they need the support and guidance of either the facilitator or their co-learners.
C) Conceptualize
From reflection, new ideas arise and the participants of the leadership training program can make a conclusion about whether or not they will adapt their existing concepts.
The problem with traditional leadership training programs is that they don't encourage the participants to conceptualize what they've learned in between in-person sessions. However, without this step, the learning cycle will be incomplete, which is likely to affect the results of the learning program.
D) Test
Now it's time to put all that learning into action and experiment with these new ideas. The great thing about leadership training is that leadership skills can easily be practiced in everyday situations at work. By putting their newly learned skills to practice, the program participants are much more likely to keep applying their learnings in the future.
Then the cycle starts again, as the learning program participants come full circle and begin experimenting with a new concept. Keep in mind there are a ton of different learning styles. We recently released an eBook on the 8 organizational learning trends of 2020 if you'd like to explore different techniques.
2. Invest in blended learning whenever possible
Blended learning is a hybrid learning approach that combines in-person and virtual learning experiences. Face-to-face meetings are still paramount to the success of leadership training programs, but why not spread them out over time, rather than trying to pack everything in a couple of days? In addition, you can plan for several smaller activities digitally.
It's also good to keep in mind that people have different preferred ways of sharing their thoughts. Not everyone likes to talk in front of a group, so it can be easy to hide in a crowd if this is the only way to contribute. By carefully choosing which sessions to host in-person, and which activities to facilitate online, you'll save everyone's time and create more equal opportunities for learning success.
3. Favor regular interactions instead of jam-packed days
With Kolb's learning cycle in mind, we cannot expect that a huge transformation will happen from spending two days together in a conference room. Transformation is often action-driven and involves behavioral change, and that takes time.
That's why the most effective leadership development programs take place over several months to a year. Doing anything else would be like trying to hit the gym for sixteen hours in a single day, and expecting to see results the next day. It just doesn't work, and all you're left with is total exhaustion and probably a whole lot of pain. Instead, it's much more effective to work out one hour per day, for two weeks straight.
The same goes for change. It's the classic case of "work smarter, not harder". You don't have to spend more time on leadership development in total, you just need to spread it out.
Encouraging the participants to work on a segment, then practice and reflect after each experience will make it easier to digest the content and accomplish their learning goals. This also allows the facilitator to guide the process along the way and ensure that the program is headed in the right direction at any given moment. While creating that mindshift of doing things more often with smaller impacts takes persistence and patience, it's definitely worth the effort.
4. Build trust with the participants
It's important to build trust, especially in the beginning of a new leadership development program. You need to set the framework and conditions for building trust. Finding common ground can take a while, which is why it can be difficult to gain trust in a program that only spans a few days.
By creating a cadence of experiences and a forum for communication, you'll be able to build more trust with the participants. The more the participants trust the process, the more they are willing to experiment and share.
5. Use a digital platform to support social learning
Speaking of a communication forum, a great way to facilitate additional learning and communication is by using a social learning platform, like Howspace.
Social learning encourages participants to collaborate with one another. Sharing experiences and perspectives gives the participants a much wider view of a topic. Combined social learnings are greater than any individual findings. Just make sure that everyone has the opportunity to share and be heard.
Platforms like Howspace encourage peer-to-peer learning and support collaboration and learning before, after, and during training sessions. A social learning platform will help you plan ahead and provide a clear structure, while it'll also help you gather continuous feedback from the participants—and develop the course content accordingly.
6. Create personal learning experiences
Speaking of social interaction, it's good to remember that effective learning starts from self-awareness. You can't see things in other people if you haven't seen them in yourself. It's the job of the facilitator to help individuals discover themselves.
The goal is for each person to make their own connection to whatever skill they want to develop. Even if the program you're developing is mandatory, there are still ways to make it meaningful for each participant. And the more personal their learning experiences are, the more engaged your participants will be.
7. Own it
People often say it all "happens in the room", meaning that you need to be physically there when that magic moment happens and you suddenly discover that insight that changes your whole perspective on leadership.
That all sounds great, but to be honest, this happens rarely. As the facilitator, don't just settle for an inspirational day with the management team and hope for the best. Leadership is something that grows slowly and steadily. It is made up of all the combined time, effort, and experience.
If you truly believe in what you do, have the courage to take your role further. That could mean flat out saying that you don't believe in a four-day program for a transformational change. Let your participants know that you are with them all the way, and you're committed to making those changes stick.
---
If you'd like to experience how our platform can help in designing an effective and engaging leadership training program, start Howspace for free today!
You might be interested in these as well
View all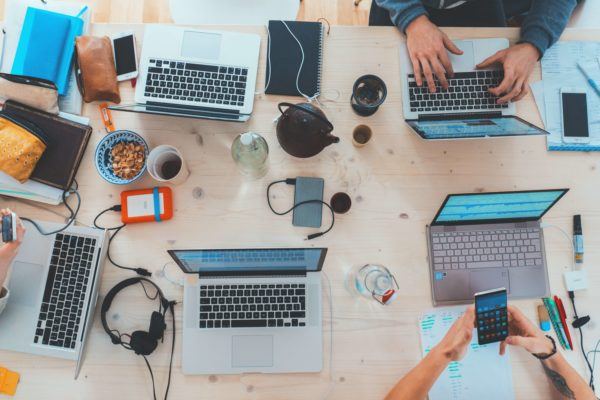 E-learning vs. blended learning — definitions, differences & use cases
The terms e-learning and blended learning are often used interchangeably, which is hardly a problem in casual conversation. However, since […]
Read more
View all