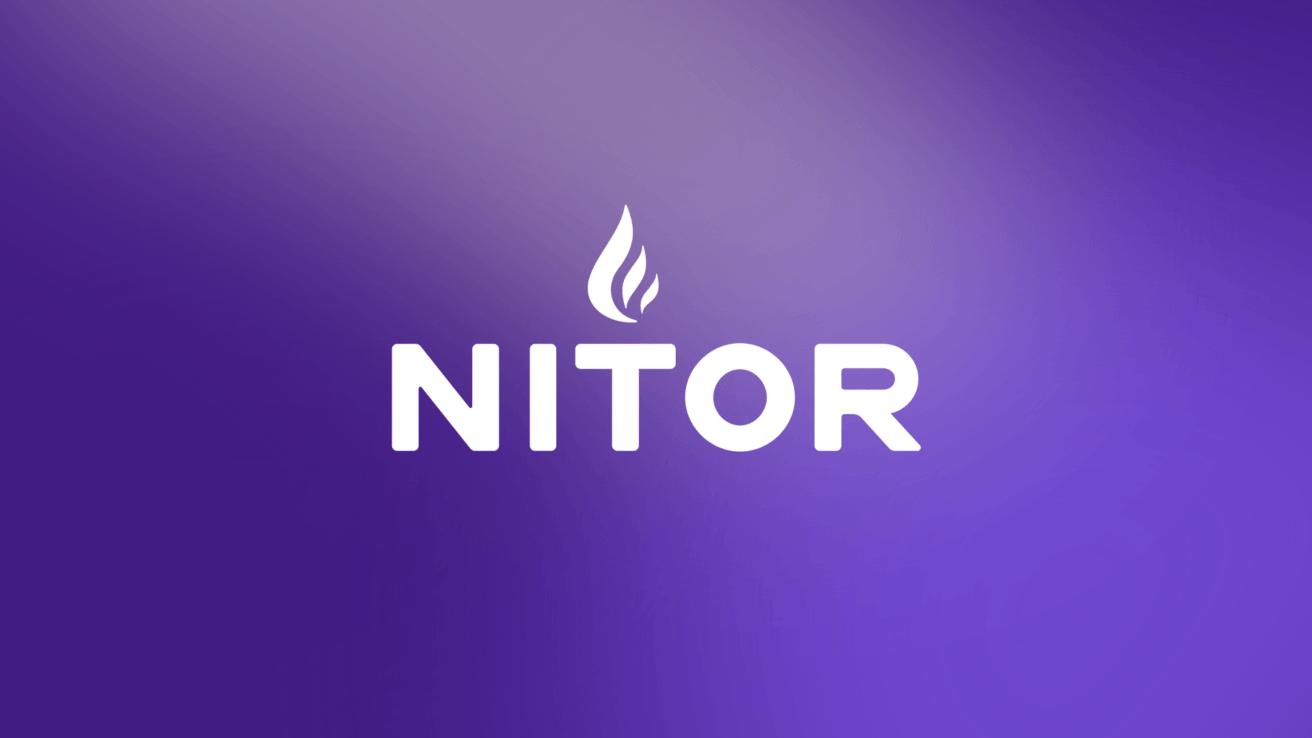 Nitor
Nitor's lessons on how digital facilitation can support learning and training design
Challenge
When the pandemic forced all professional work to move online, Nitor needed to quickly transform its in-person trainings to a digital format.
Solution
Nitor expanded their initial use of Howspace—distribution of learning materials—to its fullest potential.
Results
Reached customers globally: Nitor serves customers worldwide and needed a more agile platform to develop online training that catered to people on different continents and time zones.
Encouraged greater participant engagement & confidence: For both Nitor and Howspace, the role of a trainer or coach is to facilitate social learning. There are endless amounts of ways people can devour information on their own but those "wow experiences" in learning often come from our interactions and dialogues with one another.
Applied learnings to everyday life/work: For learning to be truly impactful it needs to take root in participants' everyday lives. As people ask questions and share their experiences on Howspace, new discussions arise and people can come back to share what they have learned with others—even after a training program has ended.
When the pandemic forced all professional work to be delivered virtually, the digital engineering firm Nitor, quickly transformed all of its in-person trainings to a virtual format. Prior to the pandemic, Nitor hadn't ever organized online coaching. But within the first year or so of COVID-19, they delivered over a hundred online trainings.
"Howspace has been one of the key elements in shaping the learning design of our training. We have enjoyed using Howspace and our customers have been happy with it. Howspace has gradually become part of almost all of our training," declares Nitor's senior Lean-Agile Coach Suvi Myllykangas.
Howspace Academy introduced new ideas for using the platform
The leap from face-to-face training and coaching to virtual was a big change both for the organization itself and for its clients. At the start of COVID-19, many trainings were first cancelled, but Nitor facilitators began experimenting with the virtual format right away. After a few months of combining Zoom and Mural, Nitor decided to look into using Howspace to facilitate virtual training programs.
"Before the telework boom, we mainly used Howspace to support classroom training through the distribution of materials. We had only limited use of the platform's features. Admittedly, I did wonder why we were using an external material bank," Suvi recalls.
"However, there was so much hype around Howspace that I decided to attend the Howspace Academy [digital facilitation course for Howspace users] and see if there were other potential aspects to this tool. At the time of the Academy, I was completely 'wowed' by what I learned and saw. I absorbed a lot of ideas and encouraged all my colleagues to use Howspace when I saw how restricted our use of it had been. When I was able to experience myself what a facilitated process might feel like from the participant's point of view, I thought that our clients could learn more about this as well."
Top 5 benefits of digital facilitation for learning and training programs
Suvi and her colleague, training manager Susu Kukkonen, share the five key benefits that Howspace and digital facilitation can bring to organizations and training providers.
1. Engage participants before the live training sessions
Digital facilitation accelerates the start of training. The challenge of breaking the ice and keeping the cameras on, as well as the lack of energy in the introductory rounds, have begun to dissipate when the actual work begins before the first meeting.
"Today, we always ask people to introduce themselves and share their expectations in advance of the live training. Together, we help the whole team to become acquainted with the themes and the principles of cooperation well in advance. In the first online trainings, the initial backgrounding stage took 45 minutes to be completed. Now, this is done in less than 5 minutes during the live session and we then get straight to the point."
The new, brisk start engages participants in the process and orients the group for their common journey.
"In this way, from the very beginning, we can create an experience for the participants that the responsibility for doing the tasks and learning is transferred to them personally and to the other participants. The tasks are not done for the trainers, but for oneself and the other participants."
2. Encourage active participation and increase participants' confidence
Nitor has emphasized learning design when reforming its educational offerings. One of its aims is to provide participants with "wow experiences." The role of the educator is to facilitate social learning.
"These days, people can always devour information by reading or listening to podcasts. However, we want to provide them with social, engaging, and gripping educational wholenesses in which each individual has a major and active role to play as a learner. This also increases the participants' professional self-assurance, as they can share ideas and tips for acting in their own role," Suvi explains.
"If an individual feels comfortable in their own role and with their own responsibilities, the whole background organization stands to benefit. Overall efficiency and well-being increase as people learn and are comfortable with their roles."
3. Equip participants to apply learning in their everyday work
The value of Nitor's online trainings can be seen in how the learnings have begun to take root in participants' everyday lives, according to Suvi.
As people ask questions and share their experiences on Howspace, new discussions arise and people come back to share what they have learned with others—even after the training program has ended.
"In the past, people were full of energy during the workshops. They exuded enthusiasm to apply things into practice. However, we did not have the means at the time to help people apply what they learned in their everyday life. Now we find that energy levels are better maintained even after the trainings are over."
"When our participants reflect on what they have learned and experienced, make action plans, and think about how lessons could be applied to their own work, things are not forgotten as quickly."
4. Host the entire learning journey in one shared place
Hosting the entire training program in one place is key to facilitating participants' work and coordinating the training, according to Suvi and Susu. By having one noiseless digital environment to share learnings and by completing tasks closely related to their everyday work, participants can apply learnings in their everyday work and thus retain what they've learned.
"We don't want the training days to be the only moments to come together and for the trainers to simply address the themes for the participants. Our goal is to facilitate learning that takes place in everyone's own time—even outside the actual training days," Suvi points out.
"With Howspace, we have been able to unify our training offerings, and our services really look like us. The platform gathers all the information into one place, so that communication and planning proceed smoothly with customers. We just make sure that everyone finds their way to the workspace and the experience remains intact throughout the whole program," Susu adds.
5. Enable people from all around the globe to learn together
Nitor serves customers all around the world. With the onslaught of the pandemic, the digitalization of educational services has brought more and more global companies into the picture. Nitor now has participants attending trainings from different continents, even in the middle of the night.
"Our customers are Finnish, global organizations, which now can also involve their international staff in training. When travel is restricted, people are used to facing each other with even more agility from a distance," Suvi rejoices.
Empowering inclusive leadership with a game-changing virtual learning program
Learn how Howspace is powering this Fortune 500's enterprise leadership development programs
View the story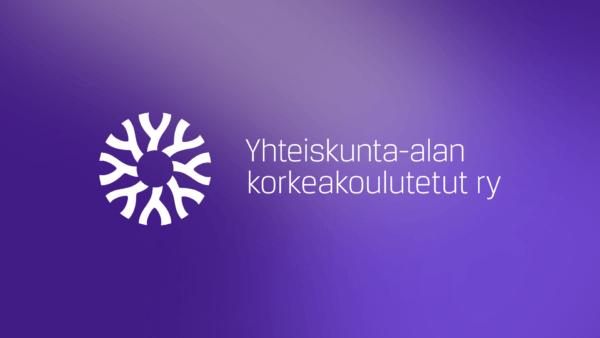 Finnish Social Science professionals connect and deepen the learning of AI with Howspace
Howspace's AI features provided good overall support for YKA's e-Learning program to deepen AI learning.
View the story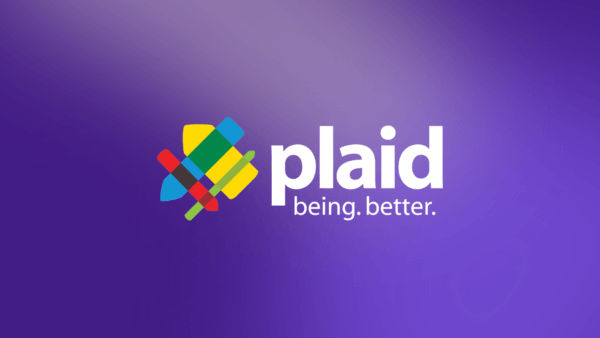 Making learning sticky & social: Plaid builds engagement and virtual experiences
The organizational training & development firm, Plaid, uses Howspace to make learning sticky and social, and to build engagement into virtual experiences.
View the story
View all
Templates used in similar cases
View all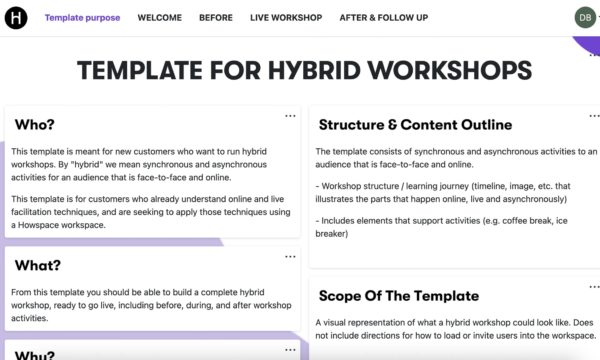 Design a Hybrid Workshop
With this template, you can build a complete hybrid workshop, ready to go live, including before, during and after workshop activities.
Try the template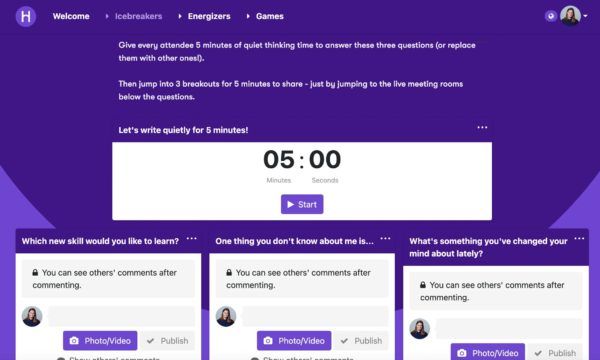 Icebreaker and Energizer Activities Template
This template offers a collection of different icebreaker and energizer activities and games to be used in virtual and hybrid meetings.
Try the template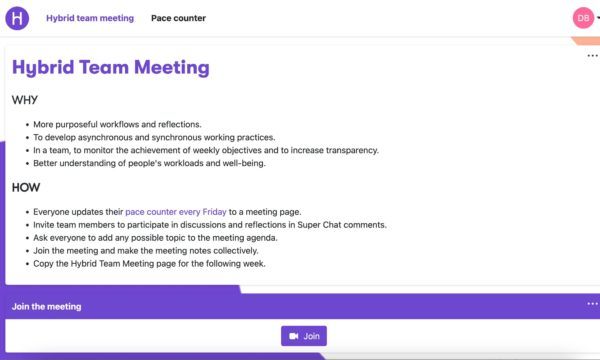 Hybrid Team Meetings
Develop more purposeful workflows and reflections that can be done asynchronously and synchronously for hybrid teams.
Try the template
View all