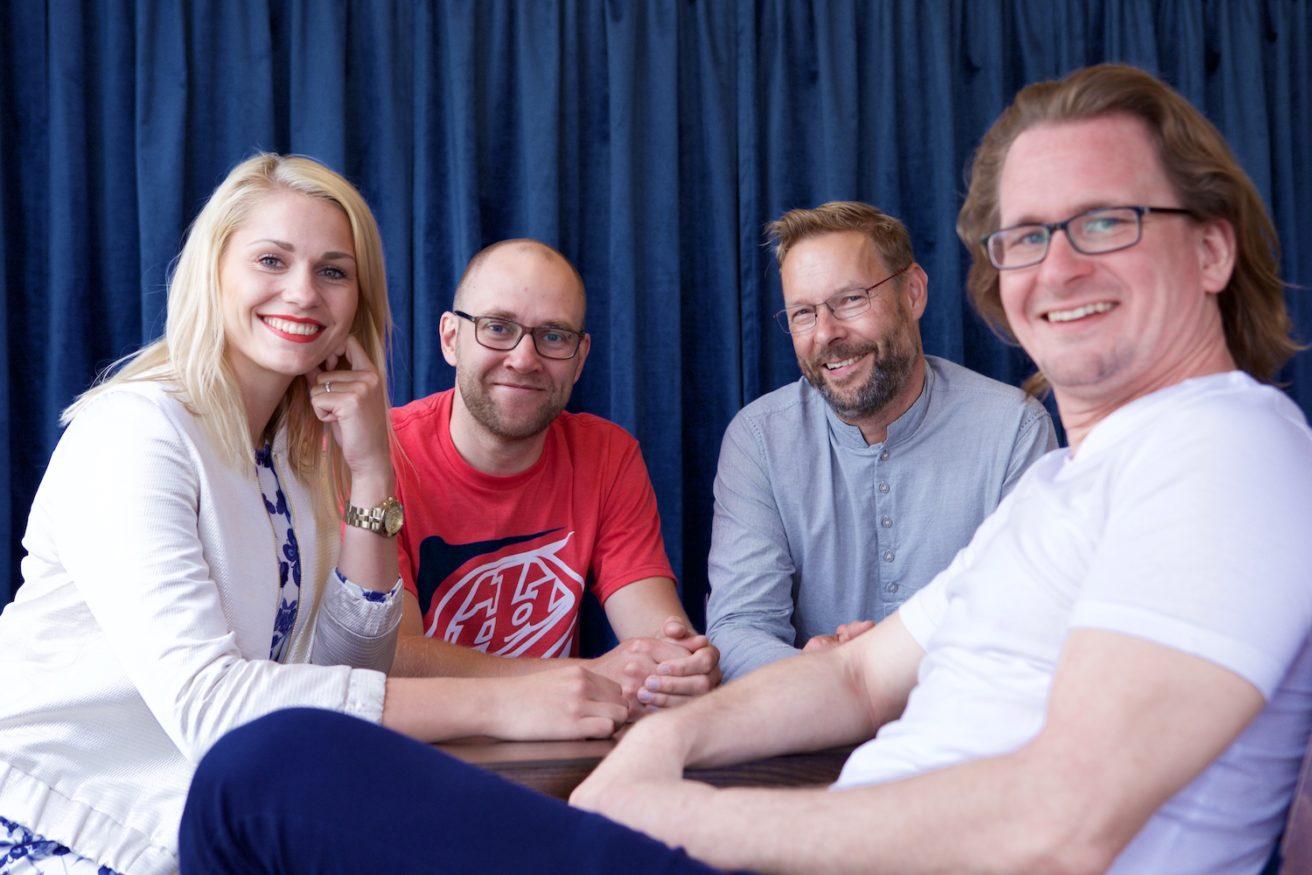 2 simple things leaders can do to foster motivation
If you'd like to read the blog post in Finnish, please click here.
We are making major decisions in our private lives: we take on mortgages for hundreds of thousands of dollars, buy cars or invest in stocks. Yet in the workplace, we need our supervisor's permission to merely download a smartphone app.
This comparison is from Reinventing Organizations by politician Frederic Laloux. In his book, Laloux discusses unnecessary organizational structures that prevent people from becoming motivated by their jobs.
And I'm talking about becoming motivated. If you think you are motivating people, you're in trouble. If you think you are engaging people, you're in trouble again. But if you think that you're creating favorable conditions for people to become motivated or engaged, you're on the right track.
1. Let go of control
Becoming motivated is based on you inviting, letting go, and listening.
Motivation arises when we are able to do our best. This may sound like semantics, but it's actually about a change in mindset. Are you creating favorable conditions, or are you trying to change others? The same question could be asked in a marriage if after thirty years you're still clinging to the hope that one day your partner will change.
The best and quickest approach is to start with yourself: How can I change my ways to enable another to make a stronger commitment? In so doing, I'm inviting them to join an effort that may make them doubt their capabilities and possibilities of success. I show trust, and I give them an opportunity to be deserving of that trust.
As a supervisor, it's not my job to micromanage to ensure that things get done. I trust that people want to give their best and act responsibly.
Letting go means giving space to another, even though you know that you're not only merely capable, but also capable of achieving excellent results. However, nothing will change if you don't give up your capability for the good of another—if you don't give space to another and reinforce their confidence and motivation.
2. Make everyone feel heard
Motivation also arises from the experience of being heard. Imagine that you're the keynote speaker at an event for 500 people. You start by saying: "If you have questions, please feel free to interrupt at any time!" No one is going to ask anything.
However, if you instead present an argument and ask the people to discuss it with the person next to them for a while, everyone will start talking.
Feeling that we have been heard is important for every one of us. It doesn't mean that 500 people are listening to you. It means that you become heard in a context that is connected to a larger whole.  
People in large organizations, in particular, tend to think that things can be done only in a certain way. When you try to manage a large group of people, you effectively eliminate the opportunity to listen to individuals. The more mechanical the management approach, the worse the result.
When I was studying toward a doctorate in education, a fellow student told me that as a classroom teacher, their most important duty was to find out what each student thinks is the most important thing in the world. For example, for a first-grader, trucks can be the most important thing in the world. When teachers know this, they also know the way to the little guy's or girl's heart.
How can we foster this type of genuine interest in others in working life? We can be more interested in the other person's world and appreciate it, giving them space for motivation. Do you know what is the most important thing in the world to your colleague or fellow team member?
For more insightful advice on facilitating organizational change – read our blog or download our free eBook: Top 5 tips & tricks for powerful digital facilitation!
"