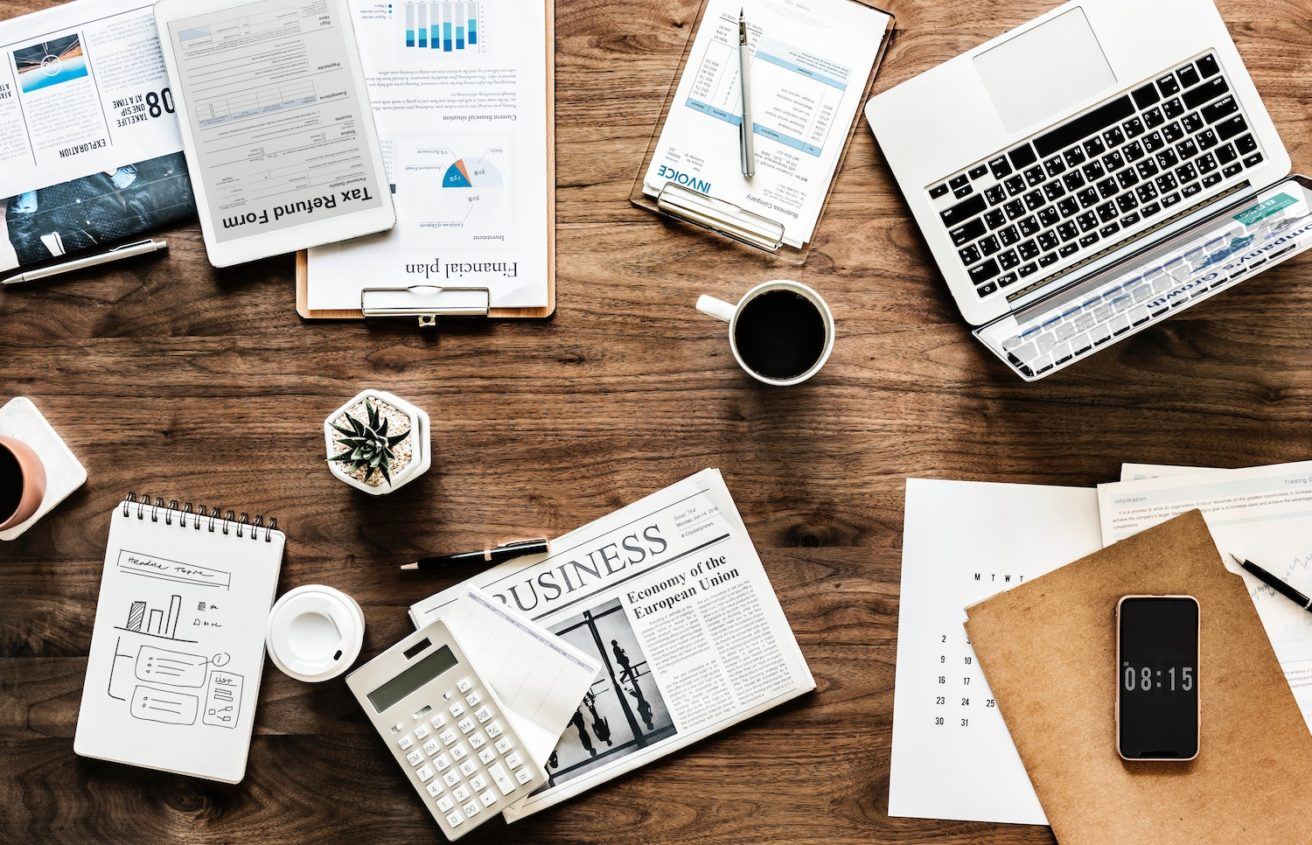 The Top 35 Digital Facilitation Tools for Virtual Workshops and Events
As a digital facilitator, it's important to know what technologies are available to you, and how to effectively use them.
It's critical to find the right tools that will help you effectively facilitate your virtual meetings, workshops, and events while ensuring your technologies are aligned and work cohesively together. There are a plethora of options, which makes it difficult to cut through the noise.
To help, we've done all the hard work of researching and testing out many of the popular tools available. We rounded up a list of the top digital facilitation tools and listed each of their pros and cons to help you decide which tools are best for you.
Navigate this post:
---
Grab our free template for hybrid workshops and get some inspiration for your next workshop!
---
Video Conferencing
Howspace
We thought we'd start off this list with, perhaps, a little self-shout out. Howspace's Live feature allows you to facilitate with something you're already familiar with: your face! With our Howspace Live feature, anyone in your workforce can participate in video chats that'll appear directly in your workspace. You can have an unlimited number of video chats per page, so feel free to have breakout sessions, sidebar brainstorming sessions, and informal chats no matter where your team is in the world. Administrators can record any session, and you can have a total of 200 participants participating in the call, out of which 24 participants can participate with video. All one hundred participants can use voice within the Howspace Live widget, however! Each Live session also supports up to 10 breakout groups.
✅ Pros
It's Howspace. So you know it's great.
The feature is already integrated into your workspace, with no additional downloads, user profiles, or passwords. Just drag-and-drop the widget, publish your workspace, and you're good to go.
You can have an unlimited number of video chats per page, so feel free to have breakout sessions, sidebar brainstorming sessions, and informal chats no matter where your team is in the world.
⛔️ Cons
Up to 200 participants total (per video chat).
No more than 24 video participants at any one time. All 200 participants can use voice within the Howspace Live widget, however.
Up to 20 breakout groups per Live session.
Zoom
Zoom is a cloud-based audio and video communication platform.
✅ Pros
HD video and audio, record and transcribe any session, screen sharing and co-annotation, chat, and share files.
Supports up to 1,000 participants and integrates with Outlook & Gmail.
Can upload images as backgrounds.
⛔️ Cons
The free plan only has a 40 minute limit for meetings of 3 or more people.
There have been a couple of bugs that compromised security, but Zoom has actively made updates to address these issues.
Polling has limited options.
Teams
A video conferencing and collaboration tool which is part of Microsoft Office 365.
✅ Pros
Full unified communication and collaboration platform made up of video conferencing, instant messaging, file storage, and application integration.
Seamlessly integrates with email, allowing access to contacts, emails, and shared calendars.
⛔️ Cons
The file structure is confusing. Files uploaded to conversations are saved in the channel root folder. If someone tries to organize the files and move them into different folders, then the file links in the conversations break.
The building blocks of Teams aren't very flexible (you can't move channels between teams). This sometimes leads to time wasted doing manual replications.
Google Meet
Meet is Google's communication platform.
✅ Pros
HD video and audio calls, instant messaging, share screen, and integration with Google Workspace.
End-to-end encryption within Google Meet.
It now has a tiled layout, which allows up to 16 call participants at once.
⛔️ Cons
You can only record your meetings with paid Google Workspace editions, such as Essentials and Business Standard plans (and above).
Unless you have the primo version (Business Plus) before enterprise custom pricing, the maximum number of participants per meeting is 150.
The sound quality and network can be unreliable.
Webex
Webex is a cloud-based video communication platform.
✅ Pros
Webex, like Zoom, supports co-browsing, removal of attendees, breakout sessions, and allows for file transfers.
Strong reputation for system security.
⛔️ Cons
Free plan limits all meetings to 50 minutes.
Limited integrations available.
Through independent tests, Zoom has shown to have the superior video quality in HD.
Communication
Slack
A real-time messaging platform that brings all your communication together in one place.
✅ Pros
Simple interface, great for 1-2-1 or small group chats, eases the email inbox overload and speeds up discussions
Over 800 integrations are available from Twitter, Dropbox, Google Docs, Asana, Trello, GitHub, and dozens of other services.
⛔️ Cons
The free plan only allows video conferencing for up to 2 people and has a limit of 10 integrations.
The paid plan is one of the most expensive ones out there.
It's easy to get distracted and/or lose/miss messages in a barrage of discussions and channels.
Flock
Flock is a communication app for teams.
✅ Pros
Unlimited integrations (with 40+ integrations overall in Flock).
Alongside the regular communication features like instant chat, audio, and video calls, it also offers built-in polls, reminders, notes, and to-dos snippets.
⛔️ Cons
The UI is not as not as user-friendly or advanced as Slack. The interface is overloaded with icons, controls, options, features, and information which makes it difficult to understand where to focus.
Flock's Reply function makes it a little hard to track conversations. When you reply to a post, it appears at the bottom of the feed as the most recent post above an indented summary of the original post. If you click the original indented text to read all of it, Flock takes you back to the original post in its original position without the reply. If multiple people reply to the same post, this behavior can cause a lot of confusion.
Whiteboarding and Post-Its
Miro
Miro is an online collaborative whiteboard platform.
✅ Pros
Ideate, organize insights, design flows, and collect feedback in real time.
A strong tool for collaborative remote work. It is intuitive, easy-to-use, and feature rich, including virtual post-it notes, text editing, visual effects, and the ability for multiple users to work in the same space concurrently.
Pre-loaded templates can be converted into a presentation or saved as a PDF.
⛔️ Cons
The free version allows up to three boards to be active. Any new boards will render the last board to be read-only.
Premium usage prices are unfortunately not available for every country.
The interface can be confusing—it's easy to confuse leaving a post-it instead of a comment. Sometimes, there are hiccups when navigating around the canvas.
Not many offline options, which can limit work when traveling.
Mural
Mural is a digital workspace for visual collaboration.
✅ Pros
Create digital sticky notes that you can organize in lists, flowcharts, diagrams, frameworks, methods, and drawings.
A strong tool for virtual interactions, synchronous and asynchronous work, and creating great visual and movement-oriented experiences.
There are a ton of templates and, with some experience, it's easy to create your own templates in many different sizes and orientations.
⛔️ Cons
Because Mural is so versatile it also has a huge learning curve. It requires a good amount of instruction or training to pick this tool up—the self learning process is a little time-consuming.
It is more expensive than its competitors.
Padlet
A free and easy-to-use online virtual bulletin board for individuals to collaborate online.
✅ Pros
The UI is playful and intuitive for the creative process.
You can work with an unlimited number of contributors on your boards.
Supports several different languages, such as Chinese, German, and Russian.
⛔️ Cons
Lacks integrations with other softwares.
It can also be difficult to vet inappropriate submissions if you are not vigilant.
Conceptboard
Conceptboard is a virtual collaboration tool that supports project management and team collaboration.
✅ Pros
On Conceptboard, you can hold video calls, give presentations, start feedback sessions, and collaborate with others in real time.
You can create drafts on the board, let others comment on them, or prepare presentations and divide them into "sections."
⛔️ Cons
Editing text on objects and post-its is not always entirely intuitive. More design elements within post-its (etc.) would also help. For example, being able to highlight individual words/paragraphs (color, bold, italic, underline, etc.) and bullet points (lists).
Voting function is quite complicated.
Not easy to delete boards that are no longer useful.
Jamboard
Jamboard is a digital interactive whiteboard developed by Google to work with Google Workspace.
✅ Pros
Automatic cloud synchronization makes sharing ideas easier during meetings.
It allows for real-time collaboration and you can now have a video call within a board.
Obviously, it is tightly integrated with the whole Google ecosystem.
⛔️ Cons
The free version comes with very limited tools/features.
Limited amount of templates and background options.
You cannot make a canvas fullscreen.
Cardsmith
Cardsmith is a very simple, easy-to-use tool for visual collaboration.
✅ Pros
Simple and straightforward software for using post-it notes.
Easily create system mapping using post-it notes.
⛔️ Cons
Limited to post-it notes.
The free version only allows three boards maximum and does not support real-time collaboration.
Surveys, Polls, and Data Collection
Google Forms
A simple way to create forms.
✅ Pros
Quick and simple to create and edit questions.
Decent in-built analytics of responses.
Easy integration within the Google ecosystem.
⛔️ Cons
Very limited customization of visuals and formatting.
Some security issues—must use a strong password.
You need to be vigilant about verification as well—anyone can tag you with forms that sometimes contain malicious links meant to compromise your personal information as well as your devices with viruses.
SurveyMonkey
A survey tool to ask, collect, and analyze data.
✅ Pros
A trusted platform that collects over 16 million answers every day.
You can manage multiple users and gain insight into all data collected with admin controls. It also has nice and insightful dashboards.
The product is intuitive and straightforward, with many options for customization.
⛔️ Cons
With the free plan, you are limited to 10 questions per survey and 100 responses. Also, certain advanced features are locked behind different tiers of services.
When compiling a survey, it is not always clearly defined which options are free and which ones require payment.
Typeform
An intuitive and easy way to collect data.
✅ Pros
A simplified UX that makes forms, surveys, and data collection fun and conversational.
There is a wide variety of templates to help get you started.
⛔️ Cons
Limited functionality with only 10 questions per form and 100 responses per month on the basic free tier.
It's different from other softwares in that it forces the respondent to consider one question at a time, so for long, complex forms it might be the wrong choice.
Audience Engagement
Mentimeter
Web-based polling tool for workshops, conferences & events
✅ Pros
Get real-time input with live polls, quizzes, word clouds, Q&As, and more.
It can make presentations more interactive and fun.
⛔️ Cons
The free version is limited to two questions.
There is no import option, which means you'll have to start from scratch.
There is no built-in AI—need a third-party tool.
Its Microsoft Powerpoint integration can be unreliable (but presenting in a web browser is highly reliable).
Sli.do
Live QA and polling for meetings and events
✅ Pros
Integrates both QA and polls.
Ease of setting up different questions, and having the results either live or hidden until the reveal.
⛔️ Cons
No way to 'close the loop' automatically for unanswered questions.
AhaSlides
A web-based software that facilitates the creation of presentations with elements including polls, quizzes, Q&A sessions, live charts, and more.
✅ Pros
It's easy-to-use and most of its features are immediately accessible for free—no limits on the questions you can ask in a presentation and you have an unlimited amount of polls and live quizzes.
You have the possibility to pay for a single use (rather than a monthly or annual subscription fee).
⛔️ Cons
The customizable settings can be quite limited if you want certain aesthetics.
Integration with Microsoft PowerPoint could be improved—PowerPoint slides convert into images, which can remove the fun animated elements originally used.
Kahoot
A popular game-based learning platform that provides "kahoots," user-generated multiple-choice quizzes, which can be accessed via a web browser or the Kahoot app.
✅ Pros
Allows you to create exciting quizzes on any topic you'd like. It's easy to engage everyone and put a personal twist on things.
It has a fun and competitive design.
⛔️ Cons
Its free version lacks many features.
Participants need a fast internet connection to be able to compete on equal footing. A slow internet connection could cost you the game.
Poll Everywhere
Poll Everywhere is a poll and survey creation tool for audience/learner engagement.
✅ Pros
It has a great variety of polling options and results are displayed in real time.
The tool plugs into PowerPoint so you can use it embedded within your slides and export the data in a lot of different formats, which can be very useful for data analysis after an event.
⛔️ Cons
There are some limitations to how many users can answer poll questions (depending on the package/level you choose). It's important to test this because it was not clear at first.
There is no pricing scheme for occasional users.
Note-taking and Productivity
Evernote
A hub that brings all your ideas in a single place.
✅ Pros
You can store all your ideas and notes in a centralized place from links, checklists, tables, attachments, and audio recordings.
With the audio recordings, you can capture real-time conversations and communicate them with your colleagues afterwards within Evernote.
Teams can easily use the application to collaborate on projects and work together.
⛔️ Cons
Some users have reported delays in syncing updates.
It is not possible to add tags that contain unique selections from a text. It is only possible to correlate tags with a document, which requires you to browse the entire document to discover the essential info and can be time consuming if the report is big.
Notion
Notion is an all-in-one workspace that combines notes, docs, project management, and wikis.
✅ Pros
It has a clean user interface that is easy to navigate throughout the platform.
Integrates with all essential productivity tools and files that allow data to be imported from other sources such as Excel, CSV, and Evernote.
It has many customization options but also has a large number of pre-made templates that can be used immediately and edited.
⛔️ Cons
There are some complaints about its security system because they don't use end-to-end encryption.
Some complaints with how a card or item is updated—there is no time/date stamp easily visible without clicking into the item.
File Storage and Sharing
Dropbox
A simple way to store and share files in the cloud.
✅ Pros
Organizing, finding, and sharing your files is very simple and easy.
Strong security features where you can quickly recover deleted files and restore previous file versions.
⛔️ Cons
It's primarily for storage so collaboration is more challenging than when compared to Google Docs & Drive.
Google Drive
A hub to access, modify and sync all your documents from anywhere.
✅ Pros
Real-time collaboration and access to all your docs anywhere without a VPN is extremely useful.
It works across all platforms and devices, whether that's the Android, Apple or Windows.
⛔️ Cons
Assigning sharing rights to view, comment and modify can be challenging as it's not too intuitive for new users.
Presentations, Videos, and Graphics
Canva
A design tool to create eye-catching graphics in minutes.
✅ Pros
If you've ever dreamt of becoming a designer but don't have the time to master Adobe Illustrator, then Canva is your new best friend—anyone can use it.
A huge collection of templates coupled with a simple UI make it easy to create images, graphics, or illustration for your presentations, reports, or blog posts.
⛔️ Cons
The site can be slow, laggy and occasionally a bit buggy – but for a free tool, it's great!
Loom
Video recording tool where you can record your camera, microphone, and desktop simultaneously.
✅ Pros
Simple and intuitive to use.
Ideal for "how-to" videos without the need to be a video editing expert.
⛔️ Cons
Limited editing options and no annotation features.
Prezi
Alternative presentation tool to PowerPoint
✅ Pros
Much more dynamic than PowerPoint. You can move around the entire presentation, jumping from one place to another, entering images, moving the background, making turns, and even adding music.
⛔️ Cons
The free version doesn't work offline.
Lack of templates.
Pixton
Pixton is a free comic, storyboard, and graphic novel maker.
✅ Pros
Quickly create illustrated comics, storyboards, and custom characters. Can be used as a fun team-building exercise to make your own avatar.
​​Since you don't have to be an artist to use this software, it is enjoyable for a wide audience and comes with many pre-made templates.
⛔️ Cons
Pixton is very basic, and comes with no creation tools, but still offers plenty of options for comic making.
It isn't a good option for anyone who wants to draw their own imagery.
Project Management
Asana
Versatile task management software
✅ Pros
Efficient project coordination, project projections, milestone projections, and convenient set up of personalized profiles for assigning projects.
Customizable dashboards help track only the desired elements to be tracked.
⛔️ Cons
UI is a bit complicated and there are a lot of features to go through and learn.
No time tracking and file export into PDF and Excel format not supported.
Monday
Task management software that promotes collaboration through visualization tools.
✅ Pros
User-friendly interface that additionally manages ad campaigns, fixes bugs, solves issues, promotes customer relationship management, and creates videos.
Color coding of alerts according to priority levels
⛔️ Cons
Basic plan missing features like search view, messaging, and integrations with third-party vendors.
There is no Gantt view, version control, or time and expense tracking.
Trello
A collaboration tool that organizes your projects into cards and boards.
✅ Pros
Responsive and intuitive design—can be accessed the same way from mobile or desktop with real time updates and notifications.
Unlimited users allowed for just $25.
Power-Ups (Trello's form of integrations) let you connect with other tools to create a more robust project management solution.
⛔️ Cons
It's a highly horizontal tool that has not been specifically built for project management and has limited functionality, for example, there is no Gantt view.
There is no: offline mode, ability to edit comments, version control, or file uploads over 10MB.
Basecamp
Basecamp is a project management and team communication tool.
✅ Pros
It stands out because of its wealth of built-in collaboration tools, like group chat, message boards, team schedules, and custom access settings for clients.
Basecamp can be used as a central place to create messages for the group to see and respond to and has a live chat feature.
It can also be used for document sharing and file storage and creating to-do lists.
⛔️ Cons
Aside from changing the due dates, there's no way to assign priority levels to tasks.
Only supports basic projects—for complex projects and agile project management, Basecamp might be a bit limited.
Scheduling
Calendly
Meeting scheduler app for letting others schedule meetings with you.
✅ Pros
Lets you share your calendar and lets people book a meeting directly into your calendar—replaces never-ending email loops when trying to find a common meeting time.
It integrates with Google Calendar, Office 365, Outlook, and iCloud.
⛔️ Cons
Doesn't store customer history and no analytics included.
The free version offers only one calendar connection.
Doodle
Free online meeting scheduling tool.
✅ Pros
There's a poll feature that allows everyone in a group to say what times they are free.
Automatically makes sure you don't double-book.
Syncs with your personal calendar.
⛔️ Cons
You can't store frequently-used emails.
It has a very basic user interface.
No customer records are kept.
Digital Facilitation Platform
Howspace
Howspace is the only tool available that enables you to facilitate dialogue. It was built specifically for digital facilitation, and you can do almost everything in the set of tools we just shared, all on a single platform.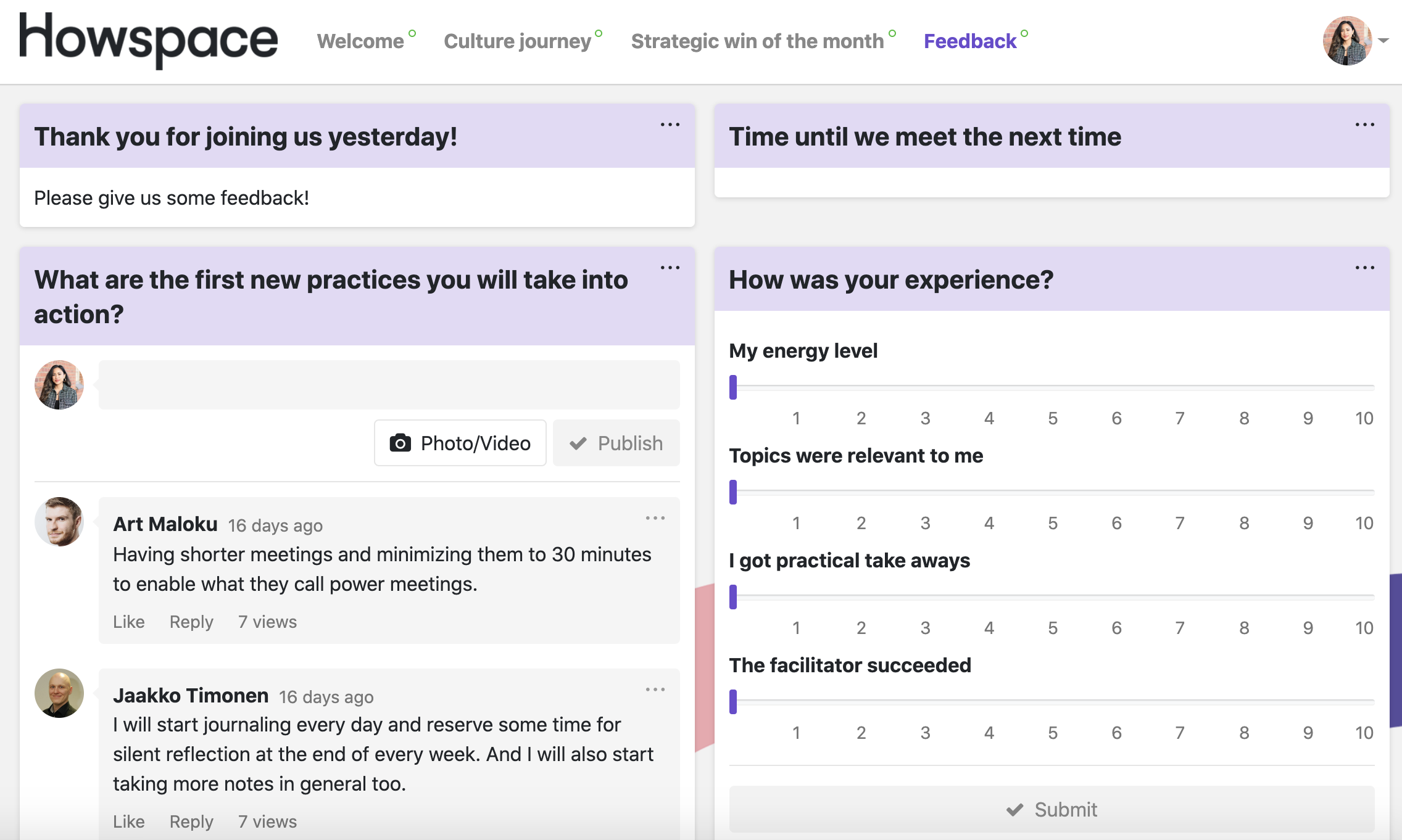 ✅ Pros
Pre-engagement: Create agendas, pre-communication, and activities
Surveying, polls, pulse, and checkpoint questions
Chat with facilitator-specific features (anonymize, voting, hide comments, etc.)
Dialogue AI summaries (theme clustering, summary, word cloud, & sentiment analysis)
Assignments, exams, and certificates
Note-taking and documentation
File storage and document sharing (videos, images, documents)
Comment on content (images, pdfs) in a contextual way (annotation and pinning)
Booking system and timer
Post-engagement through ongoing discussions and activities
⛔️ Cons
Limited number of participants in video conferencing, but you can use the video conferencing tool of your choice side-by-side with Howspace for groups larger than 200.
No contact or calendar management but you can book meetings directly within the platform. All users are also able to add their own profile, which helps to align user interests and skills.
Combining tools
Thanks to Howspace Live, you no longer need a separate video app (like Zoom, for example) to put your face in your workspace. However, in large virtual workshops, it's advantageous to use different tools just like you would in a live setting.
Sometimes writing can be more effective than talking. This is an opportunity to post ideas on a digital facilitation platform and create groups or workspaces based on them.
Pro-tips:
Create a script for yourself which reminds you when to use each tool, and clearly communicate that to participants as well.
Don't forget to test new tools and tool combinations with a colleague beforehand, so that you can start a workshop relaxed and with a plan in mind.
Perhaps answering questions through a virtual poll would be more effective and efficient, since it won't take away time from a live meeting. How about whiteboarding on a tool like Miro, and then dropping it into your digital facilitation hub? The choices are near-endless, in a good way
Check out our blog for more virtual workshop tips.
---
Check out our template for hybrid workshops! This template will help you successfully lead the energy levels, as well as the results of a workshop in a hybrid setting when part of the participants are physically present and part participating virtually.
Already a Howspace-user? You can add the template to your account here.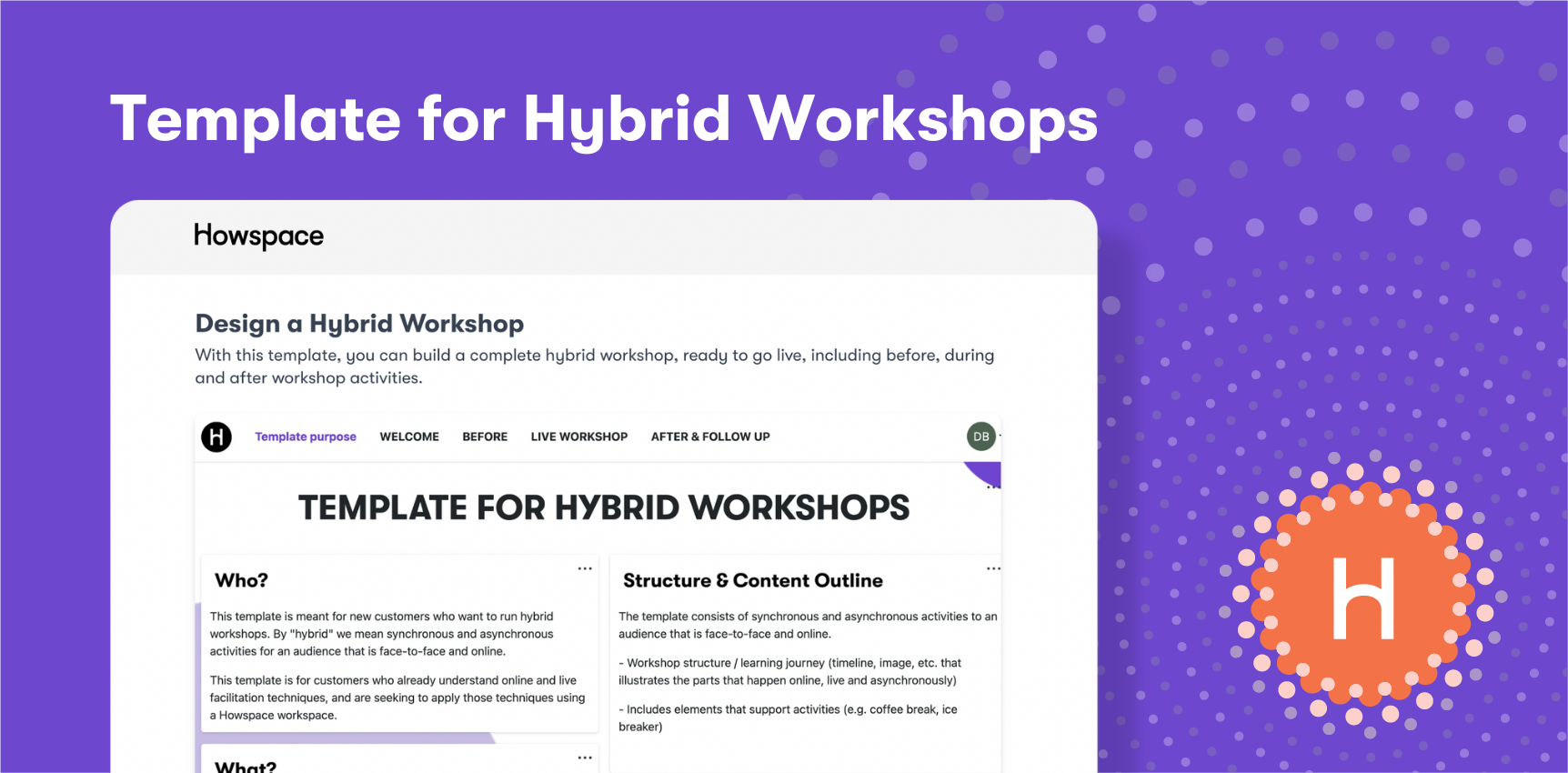 You might be interested in these as well
View all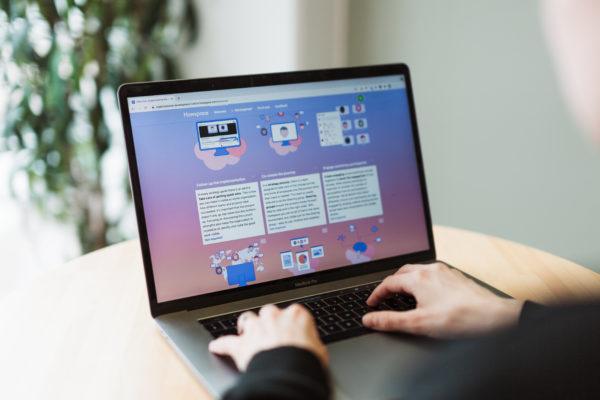 The future of learning: How to design learning experiences for the hybrid world
It's no secret: work as we know it has changed for good. COVID-19, the Great Resignation, and the rise of […]
Read more
View all