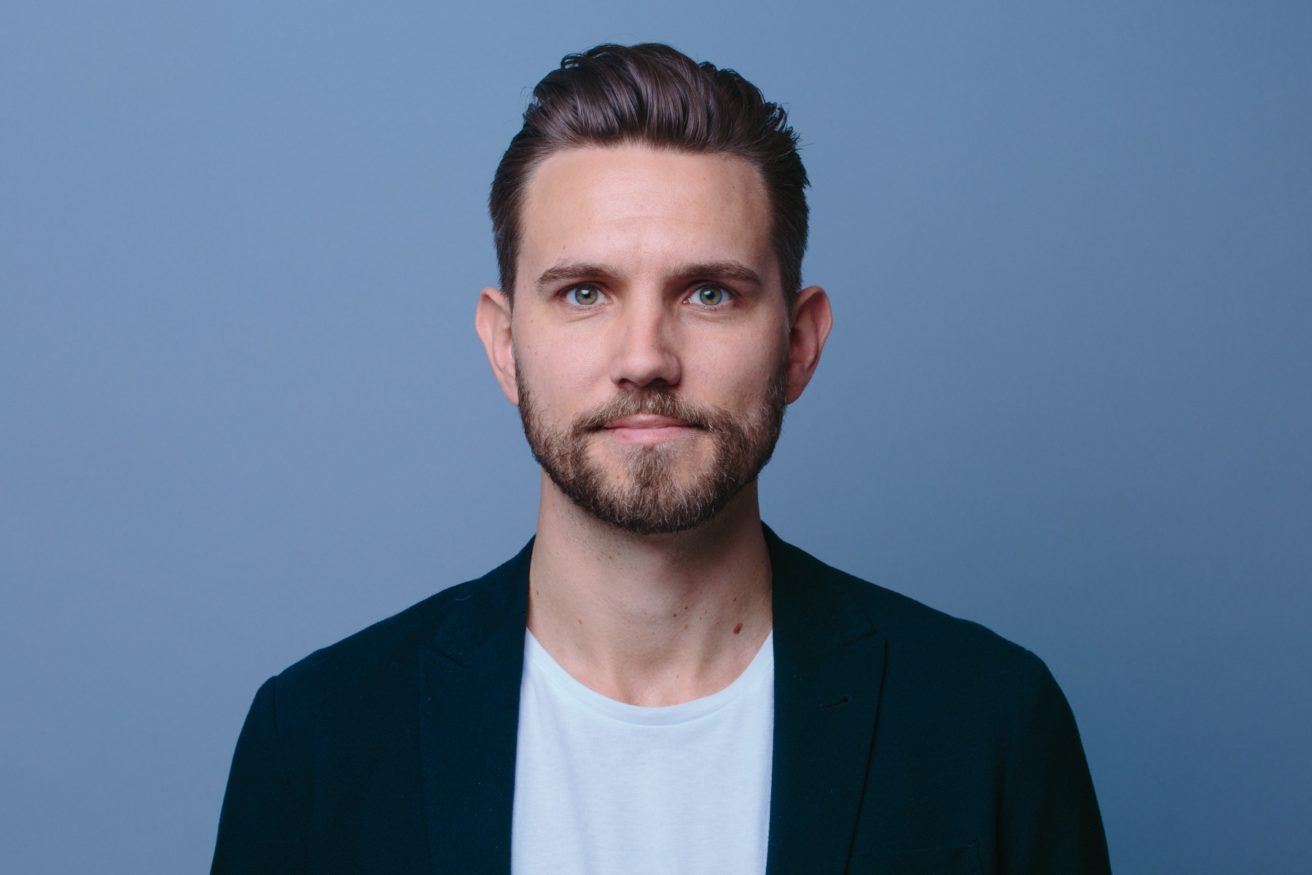 How to facilitate a virtual workshop?
Many of us have faced the challenge of turning an in-person workshop into a virtual one during COVID-19. Whereas many facilitators were used to leading a group of people in a physical space, virtual facilitation brought a new set of concerns and questions to the table.
Although in-person workshops and meetings are possible again, many facilitators realized just how effective virtual workshops could be. For example, the Senior Vice President of Client Experience at training organization Optimé International reflected, "There is nothing I could do in an in-person training session that I can't do virtually, and in some cases, it's turned out to be more effective."
The same rules apply to facilitating any workshop—whether in-person, virtual, or a mix of both (i.e. hybrid workshops): You need a clear purpose, goal, and a carefully planned timeline.
---
Grab our free template for hybrid workshops and get some inspiration for your next workshop!
---
Set clear expectations for participants
Clarifying the purpose of your (virtual) workshop is a crucial first step. Only then can you set clear expectations for your participants. A workshop is usually part of something bigger, so remind participants that it's not just a one-off session, and that the work won't be forgotten after they close their laptops at the end of the day.
Paint the picture of where the workshop fits in as part of a larger intervention or for what's going to change in their day-to-day work. Make sure all participants understand what's expected of them not just during the workshop, but also what before and after it.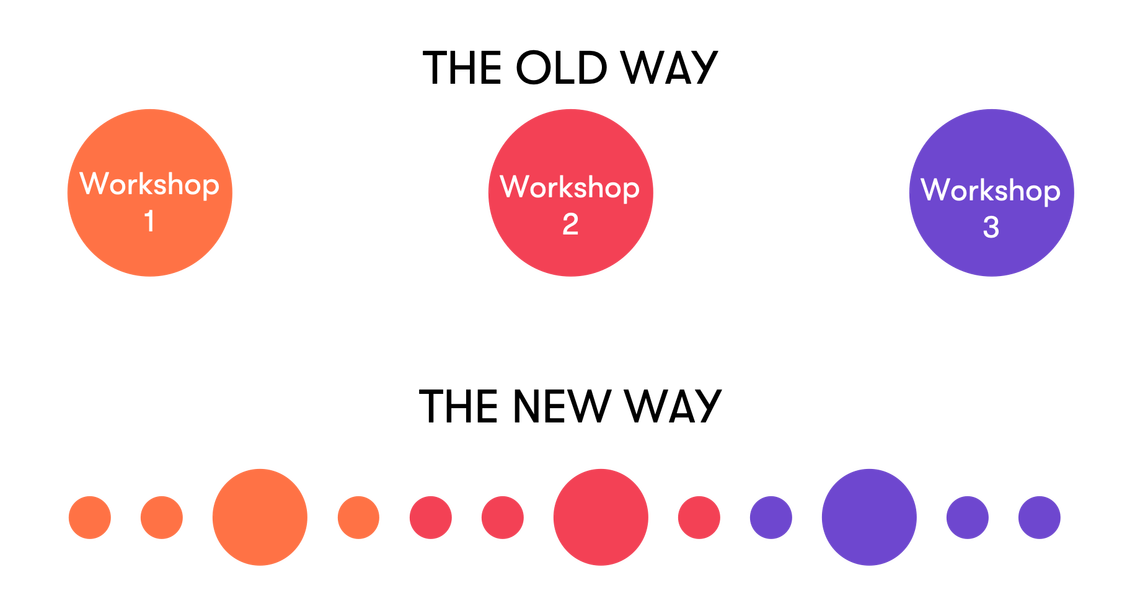 Leading in the virtual space is not the same as leading in the physical space. While your workshop can have the same purpose and goals, you want to be aware of what works and what doesn't work online.
Let's next consider how to overcome the common challenges with facilitating virtual workshops.
Common challenges with virtual workshop facilitation
How to engage people and create a relaxed and trusting virtual environment
When a group meets for an in-person workshop, it may be a little tricky to get everyone engaged at first, especially if the participants don't know each other that well. But people usually start to feel more relaxed over time, and discussions take off. The facilitator might lead a brainstorming session with post-it notes and the group might come to some decisions. But what happens when the group meets virtually?
If we translate this example into a virtual workshop, I often hear facilitators comment that there isn't as much engagement among participants. "People don't participate in the same way." "Nobody is engaged or seems willing to contribute." Sound familiar?
I often ask facilitators how they plan their virtual workshops. Are you trying to replicate an in-person workshop? Or are you trying to do what you did in-person, but in a different way? Preparation is key for any type of worksop. But don't be afraid to let go of traditional methods and rethink your content to focus on connection. Can you spend less time talking, and more time facilitating discussions? Aim to promote social learning rather than one-way teaching.
In virtual workshops, it's even more important that you make the participants feel safe and secure. Don't overlook the importance of check-ins and virtual icebreakers—people need to get warmed up to start a dialogue. One way to do this is to pose a short question that's easy to answer from a personal perspective. For example, try asking:
What emoji or gif best represents how you're feeling today?
What do you want to learn today?
What are you seeing from your window today?
And check out this site for more check-in question ideas.
During the workshop, have participants do an activity every five minutes or so, such as raising their hand, posting a picture, or answering a poll. This will keep your participants active rather than passively listening.
For example, during one of our Howspace sessions, we asked people to step outside and take a photo during a short break.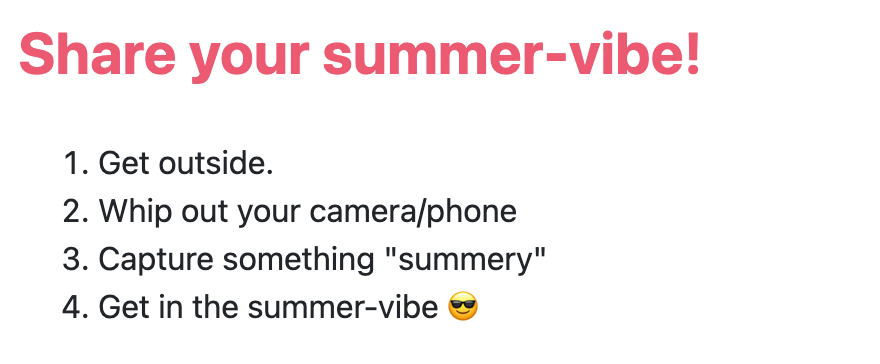 If you're in a video meeting, make sure you have the same rules for everyone. For example, instruct participants to keep their cameras on or off and when they have the opportunity to speak.
How to find and manage the right tools for your virtual workshop
It's important that you as a facilitator feel like you have control and understanding of the tools you're using. There are plenty of choices for virtual workshop tools, but the combination we tend to favor is any video conferencing tool that you feel comfortable with, like Zoom, Teams or Hangouts, and an additional (and separate) digital facilitation platform.
In big workshops, when everyone tries to take turns sharing their thoughts and experiences on a video call, a lot of participants will end up staying silent. To get everyone engaged—even the more reserved participants—use a mix of different facilitation methods via your digital facilitation platform.
Which questions are best answered in polls or multiple choice? Is talking or writing more effective for the questions you're posing? Here's an example of a question you can invite participants to answer in a chat:

The great thing about virtual workshops is that they support all learning styles. When participants can choose how they prefer to contribute, they'll likely share more openly since they'll feel more comfortable.
Having one central place with no distractions is important to keep participants focused and engaged. Participants won't have to spend time searching for documents or assignments, which saves them time and frustration. You can also remind participants at the start of the workshop to put their phones away and avoid checking email or Slack during the session.
Finally, make sure to have a script for what happens when and with which tool, and clearly communicate that to participants. Test new things and tool combinations beforehand with a colleague or a friend so that you can start the workshop relaxed and with a plan in mind.
How to hold participants' focus and attention for the whole virtual workshop
Maybe you can't. People tend to have a shorter attention span when it comes to working in a digital environment. It's also much harder to tell how the energy in the group is. And that's why I would never suggest turning a full-day live workshop into a virtual one, as is.
Instead, break up your workshop into smaller components. Mix shorter synchronous video calls with asynchronous, or self-directed, tasks. Make sure you have a clear objective for each of those live sessions—ask yourself what you want participants to take away from them.
It's valuable to think about what the participants can do beforehand so that you can spend your shared time online more effectively. For example, you can create pre-engagement by running a poll to gauge the group's interests or skill level. Or have participants introduce themselves ahead of the workshop. Especially in larger groups, introduction rounds can take a long time to complete. So using a digital platform for people to introduce themselves gives you time to focus on an icebreaker activity at the start of a workshop rather than a get-to-know-you round.
Can you take some parts of the discussions in smaller teams, or have smaller groups discuss their interests in writing on a digital facilitation platform? Make sure to also communicate to your participants that these asynchronous tasks are not optional add-ons, but a crucial part of the virtual workshop process.
After the live session, you can create post-engagement by sharing practical exercises participants can use in their own roles. Once the whole workshop is over, ask participants to share their feedback on the overall process.
---
Check out our template for hybrid workshops! This template will help you successfully lead the energy levels, as well as the results of a workshop in a hybrid setting when part of the participants are physically present and part participating virtually.
Already a Howspace-user? You can add the template to your account here.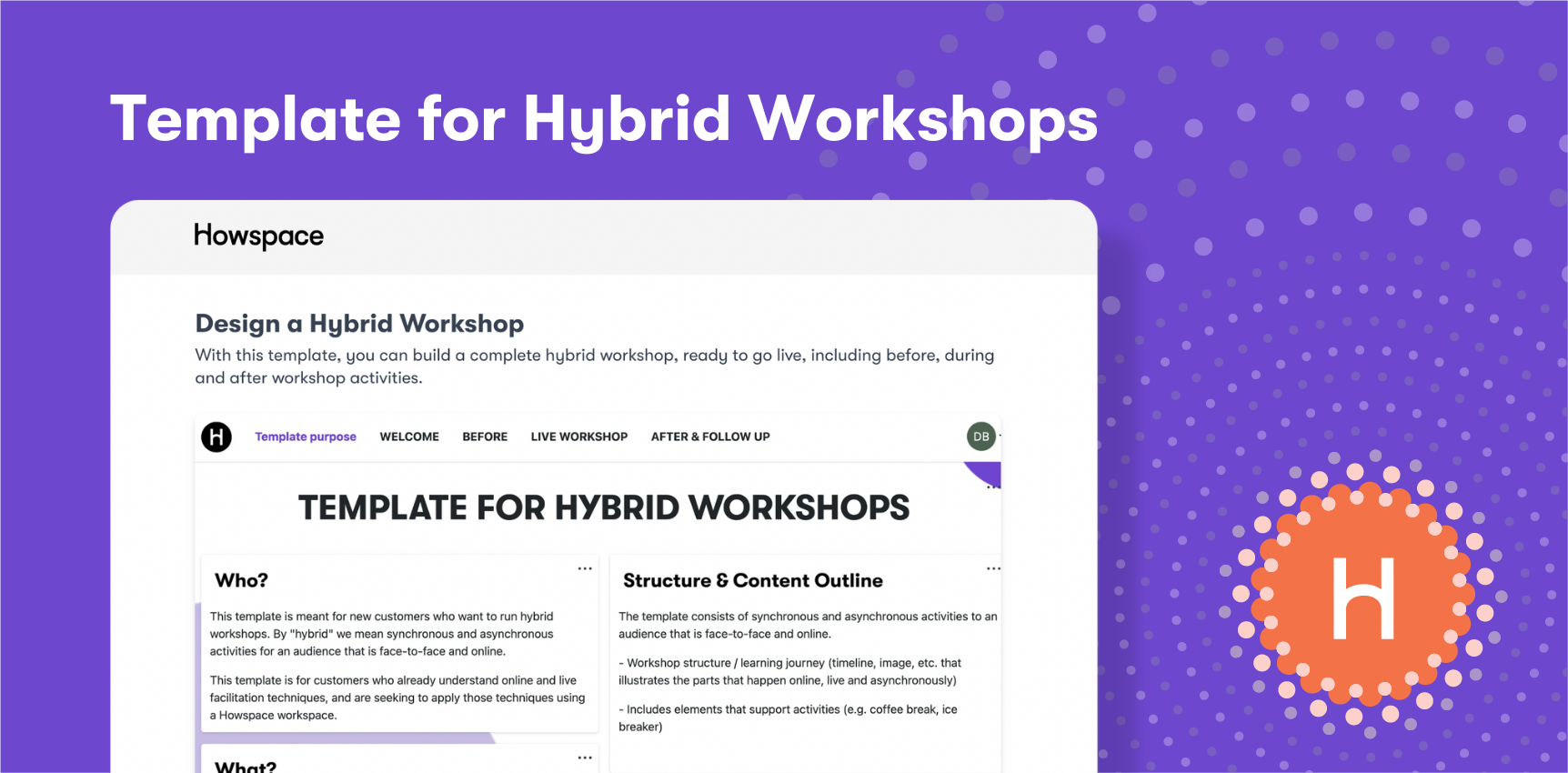 You might be interested in these as well
View all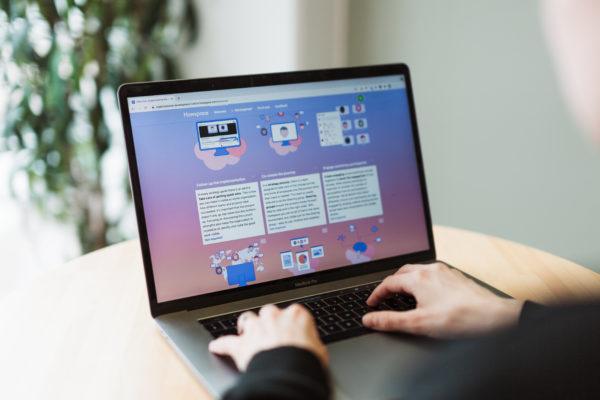 The future of learning: How to design learning experiences for the hybrid world
It's no secret: work as we know it has changed for good. COVID-19, the Great Resignation, and the rise of […]
Read more
View all