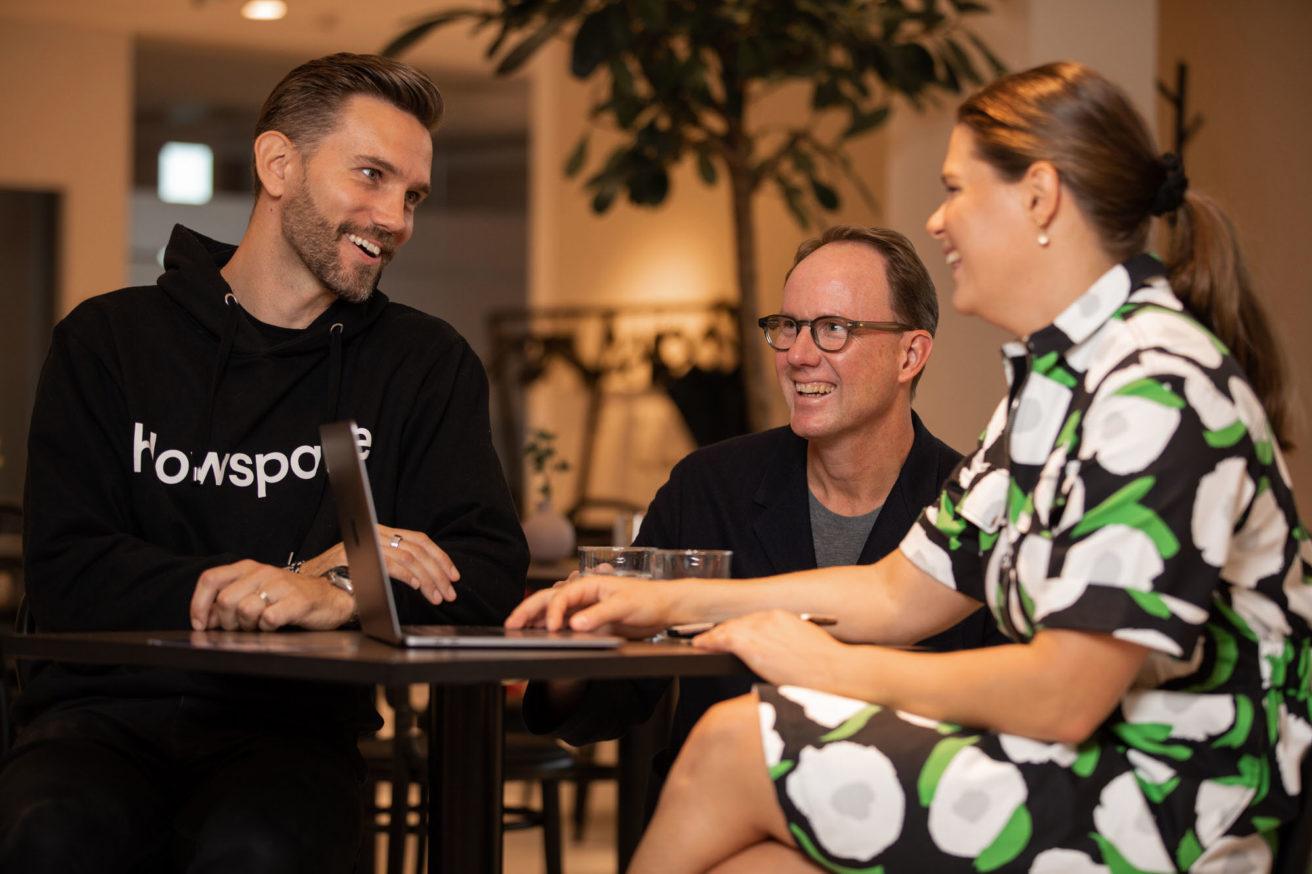 13 online icebreakers, energizer games, and activities to make your next workshop more engaging
We all know the bore of a non-interactive virtual meeting—one person talking, 20 others listening with their cameras off. By the time the meeting is over, it's hard to say if anything was achieved, but safe to say everyone's feeling tired.
When working in an all-virtual environment, it's important to plan for activities and energizer games that change tempo, spark creativity, and simply shift the energy. In this text, I'll share ideas for 13 activities that will make your next meeting or workshop more engaging, and believe it or not, more effective use of everyone's time.
---
Looking for inspiration? Grab our free template for the icebreaker and energizer games 💡
---
Online icebreakers: 4 of my favourite icebreaker ideas
Icebreakers not only help break that awkward silence at the beginning of a session with a new group. They can be just as important between two exercises to reload and steer the group's attention in a new direction.
Keep these exercises short and simple—an ice-breaker should feel light and easy. The participants should grasp the idea and instructions without having to put too much of their brain fuel into it. It's generally easier to speak up in smaller groups and talk about what you know —like yourself for example. And don't be afraid to test something new, the icebreaker is all about the experience.
1. Check-in questions
This is any facilitator's go-to when it comes to starting (or ending) a session. With a check-in question, the group shares something that describes their current status from a new perspective. The aim is to get the group on the same page before getting on with the task at hand.
Ask questions that are easy to answer. Personal questions often work, as people get to talk about something they know well: themselves. This is my favourite site for practical tips for check-in questions.
2. Check-in poll
Another easy way to start a meeting is with a poll. This is especially useful if you are a larger group of people. A poll is simply a question with predefined answers that the participants can choose from. Here's an example: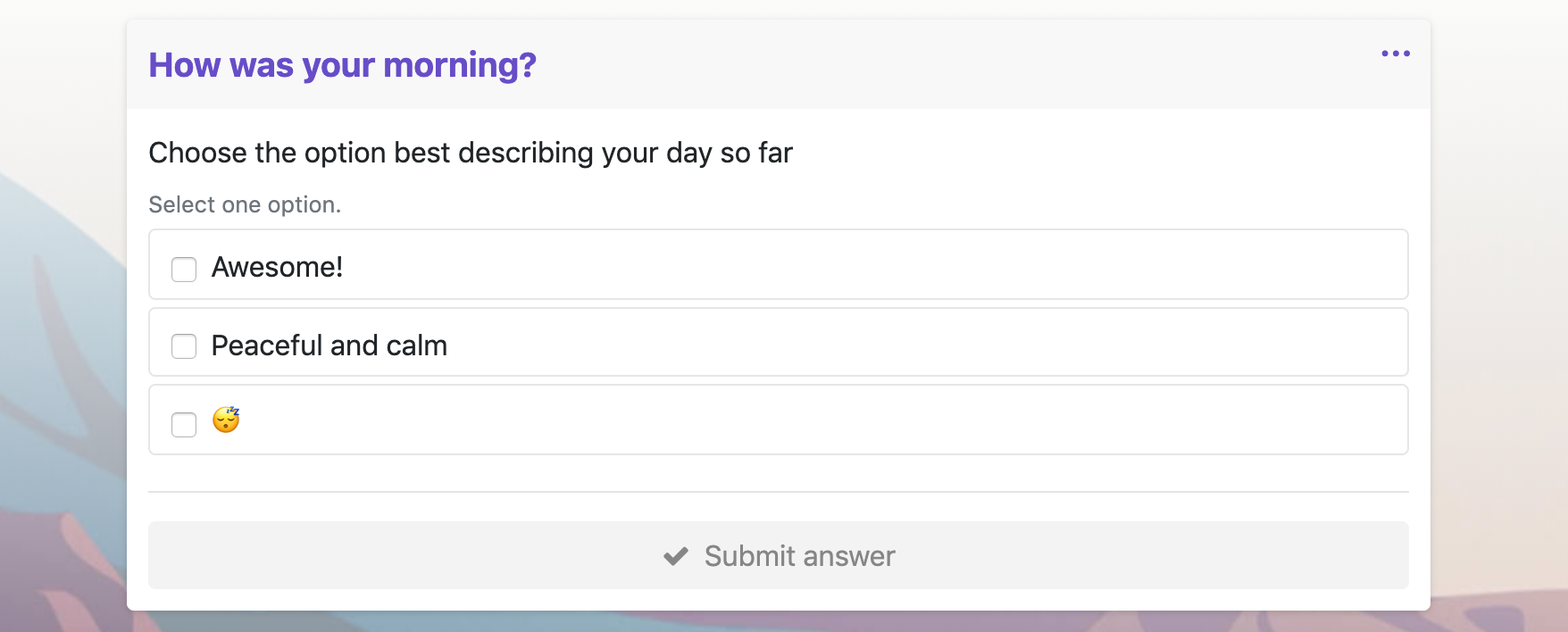 This also serves as a technical check to see that everyone can find their way to the digital platform of their choice and use it.
3. Take/choose a photo of something that symbolizes you/a situation/a feeling
You might have heard before that a picture is worth 1000 words and that's often true in online activities. Ask the participants to either snap a picture of something or go and find a photo online that answers a certain question. Use these photos as a basis for a presentation round, for example, "A picture of an animal that represents you as a person" or "A picture that tells something about your goals for the coming year."
4. Tweet yourself: present yourself with 160 characters
The participants need to think quickly to be able to present themselves in such few words. This exercise usually brings up a little more creativity to the presentations rather than auto-piloting your CV and what you've done before.

Online energizers: my 5 favourite energizer activities
1. Physical exercise break
Moving the body is good for the mind. You can invite a real yogi to walk the group through some challenging exercise or a relaxing full-body stretch, but remember that even the small things matter. You can simply invite everyone to stand up and then sit back down, for example. Or maybe work on the connection between your left and right hemispheres with some challenging coordination exercises.
2. Walk-n-talk
Another way of getting people up and moving is to initiate walk-n-talks in pairs. These work nicely after longer sessions with presentations or intense focus. Assign pairs and ask them to step outside for a 15-30 minute walk while talking to each other. While the conversation usually kicks off by itself, it could be a good idea to give the pair a reflective question to talk about. And remember, in these times of high-tech, virtual meeting rooms, and platform-based workflows, giving one another a traditional phone call is still the fastest and easiest way to connect two people. It can also give a nice break from the webcam.
3. Meditation and breathing
It is a hard task to leave the stress of the day-to-day job behind and jump directly into being creative and present. Short meditation and breathing exercises are a great way to lower the pulse and switch the context. It's amazing what 10 minutes of relaxation can do for clarity and focus. There are tons of free meditation exercises available on Youtube, and Spotify, as well as meditation apps like Headspace.
4. Reflection break in writing
Reflection is a crucial part of learning. Reflecting on a previous act or situation will uncover new perspectives and insights. When the participants have to document their thoughts clearly enough for others to understand, they're able to truly reflect on what they have learned or contemplated.
Take some quiet time for writing during the session and then share —you will create a social learning experience by doing this together.

5. Have someone play an instrument/sing/perform
What could give that tedious video conference a real energy boost? Someone playing a tune on a ukulele or a custom-written poem about your company, for sure! Music, art, and culture are not to be forgotten when we're working together online.—in fact, it's all the more important now. Having someone perform will direct everyone's attention in a different direction for a while so you can continue working energized and with a fresh mind.
Icebreakers and energizer games: 4 suitable activities for virtual meetings
1. Music quiz
A music quiz works best when there is a theme to follow. It could be movie soundtracks, 90's hip hop, or space-related tunes. All you need is an account on your favorite music streaming service, a chat function, and someone to prepare and host the quiz. The host plays 30 seconds of the song and asks a related question, everyone types their answers to the chat. Music truly does bring people together – and so does a bit of healthy competition!
2. Bring a thing from your home that symbolizes you/a situation/a feeling
A fun way to enable some storytelling in a group is to ask the participants to grab something from their home that has a story to it. You could either take turns telling your story or get the rest of the group to guess the story behind your thing. The latter usually creates some funny imaginary side stories.
3. Kahoot
Kahoot lets you do exciting quizzes on any topic you'd like. It's easy to engage everyone and put a personal twist on things. With its fun and competitive design, there's always someone feeling the heat reaching for the podium.
4. Pictionary
The well-known and fun family game Pictionary works just as well in the virtual world. There's a built-in whiteboard in some video meeting solutions, and there are plenty of free versions you could use with screen share, like AWW. Combine this with a word generator and the timer on your phone, and you're all set to play!
Cut the complexity, trust the collaboration
All the activities and energizer games shared in this article have something in common: they are easy to understand with minimal instruction. Keep that in mind when you're spicing up your next virtual session—it's the simple things everyone can be a part of that often get even a virtual crowd the most engaged.
Use tools that you know and have tested beforehand and instruct one activity at a time. And in my experience, it of course works wonders if you've already set all the activities up on a virtual platform like Howspace, and then release them one by one while the workshop progresses.
---
Check out our template for the icebreaker and energizer activities! This template will provide you with readily built icebreaker and energizer activities for a blended or an all-virtual environment, that change tempo, spark creativity, and simply shift the energy in the session.
Already a Howspace-user? You can add the template to your account here.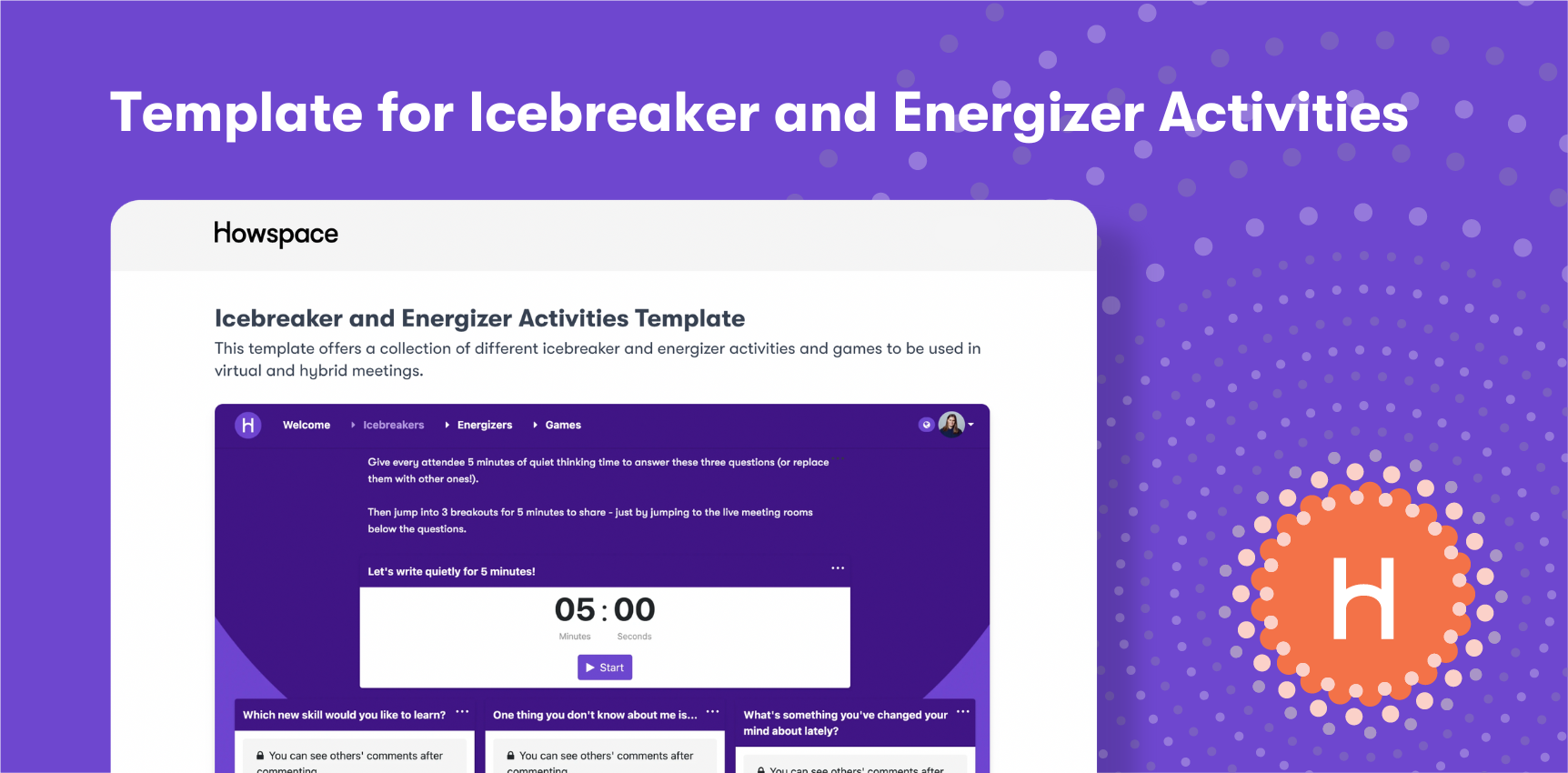 You might be interested in these as well
View all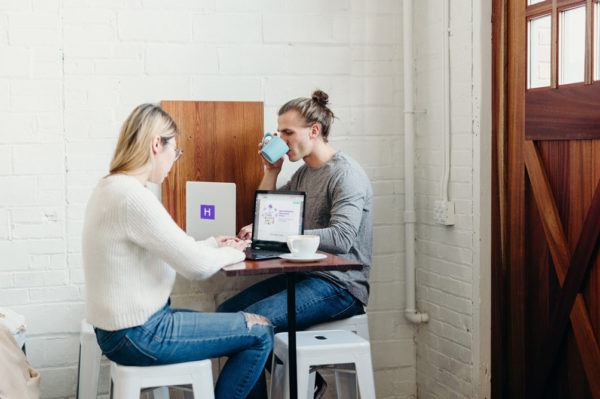 The best change management tools for successful organizational transformation
Embracing change within organizations can be challenging, as people naturally resist it. However, utilizing the right change management software can […]
Read more
View all