How Wärtsilä Energy involved people at all levels in strategy work

Making success a habit – Transforming Wärtsilä Energy
Watch a short clip of Kati Järvinen's excellent speech she gave at our Transformative Impact 2023 event in October.
Case Wärtsilä Energy
Challenge
Wärtsilä Energy decided it was time to direct the whole organization to be more agile and to start engaging every employee in their strategy work.
Additionally, as a global organization with offices all over the world and a vision to be a truly sustainable company, they wanted and needed to keep it digital.
Solution
Wärtsilä Energy used Howspace to implement their Leading Learning Program, which aimed to align competencies, operational capabilities, and strategic goals in their energy business strategy.
Howspace allowed participants to engage from anywhere, enabling pre-work, real-time collaboration during workshops, and ongoing discussions.
Results
HR evolved into a strategic function with digital facilitation at its core.
The program facilitated organization-wide learning, with Howspace's AI assisting in content analysis and refinement.
They also improved employee development, lowered learning barriers, and promoted sustainability by reducing the need for travel and in-person meetings.
Engaging every member of the organization in implementing the company strategy
Wärtsilä Energy is a global leader in sustainable energy solutions. With the ambitious goal of leading the transition towards a 100% renewable energy future, the company needed a bold and unique organizational growth strategy to get there.
Developing new ways of working within a long-standing, traditional organization is bound to face a few challenges and resistance.
But that's an everyday job for Wärtsilä's talent development lead Kati Järvinen, who started to work for the company in the middle of the strategy process. As the previous growth strategy was done traditionally, with little input from employees, Wärtsilä Energy was ready to integrate every employee's insights into the process of identifying strategic capabilities.
"We had been used to a quite stable business but now we are facing a totally new situation in the market. The energy transition is huge, all the market requirements are changing, and our competitors challenge us all the time. That's why it's time for us to direct our whole organization to more agile ways of working," Järvinen explains.
"We have to make sure that people know what's expected from them so that they're able to execute the changing strategy. We also want to encourage our people to be agile enough to try something new, not only rely on old habits and ways of working," she continues.
Wärtsilä Energy chose Howspace to roll out strategic planning for their Leading Learning Program, to connect the competencies, operational capabilities, and strategic capabilities in the energy business strategy. As part of this work, they first identified capabilities within their Energy Management Team (EMT). It was then time to engage all of the senior leaders and HR business partners globally in a conversation to understand advanced capability thinking through a train-the-coach approach. All of that was done digitally, as their people are located all over the world.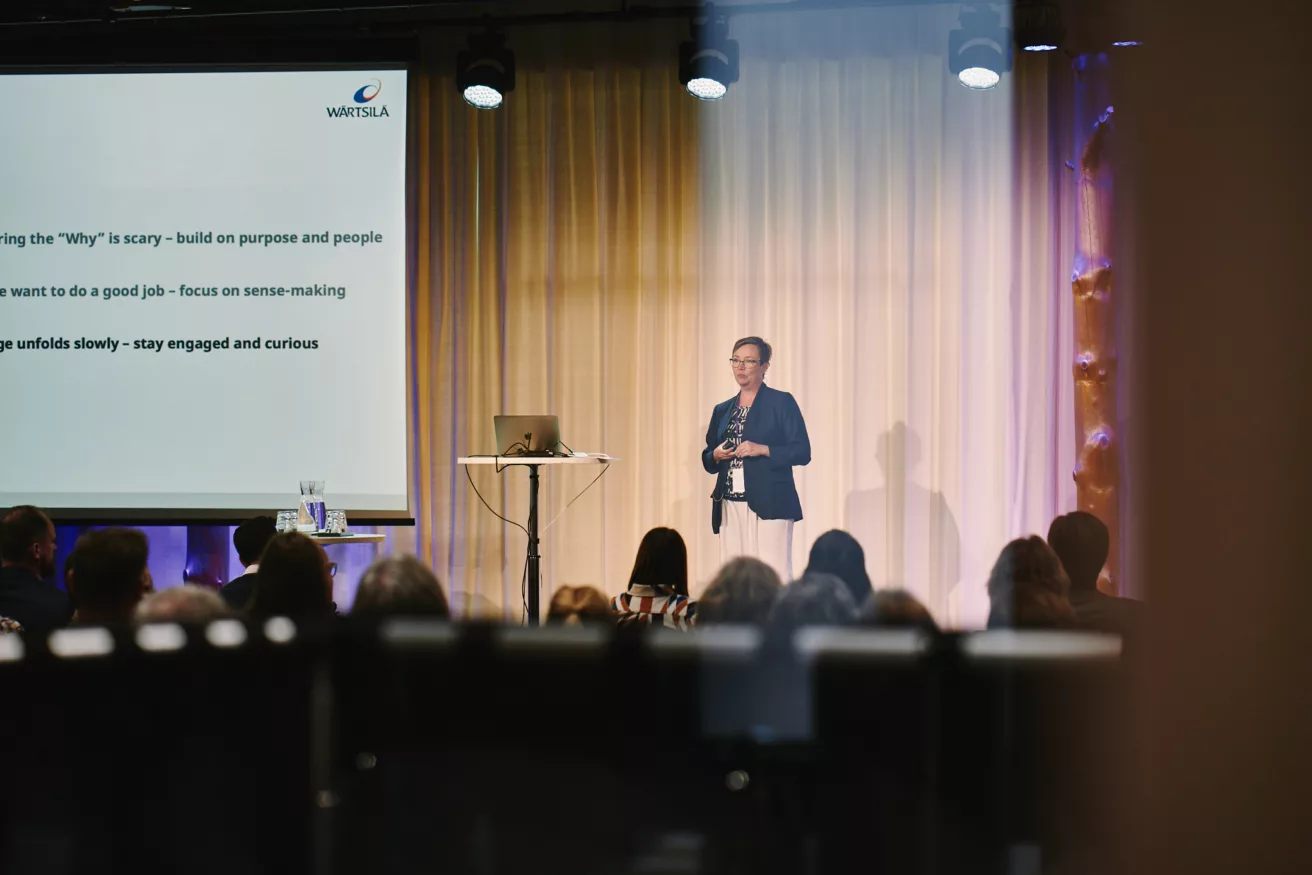 "I think involving all of the people within the organization as a part of this process was the boldest move in the whole case."
Kati Järvinen,
Talent Development Lead, Wärtsilä
The core competence of HR lies in digital facilitation
According to Järvinen, one of the highlights of the strategy process was engaging all employees. In a continuously changing environment, uniqueness and competitive advantages need to be identified and implemented within the organization–top-down and bottom-up.
"Rather than sticking to the old fashioned way of creating a strategy, we have to be able to support our people to think and learn new things: what's expected from them, and how does the new strategy affect every employee's work, development discussions, goal setting, and ways of working," Järvinen clarifies.
After the strategic capabilities and critical competencies had been developed with the group of leaders, Wärtsilä Energy wanted to reach out to the whole personnel with the strategy message. Every employee was invited to study the strategy in a self-study program.
"Nowadays, the core competence of HR is digital facilitation. HR is not a support function but a strategic function. We are the ones leading the learning and development of the organization to achieve and execute the strategy and vision ambitiously. We're living in a world full of heavy employee questionnaires. However, it's still good to remember that sometimes just asking something very briefly and taking all of the people on board already creates the atmosphere of collaboration," Järvinen outlines.
"AI helped us to understand what was essential among the massive amounts of data and opinions."
Howspace's AI functionalities supported Wärtsilä Energy throughout the process of analyzing and refining content. Howspace's ease of use, AI functionalities, and robust technical infrastructure made the EMT and Järvinen's HR colleagues' work much easier.
"The use of AI was critical when we identified our strategic capabilities, as we gathered a lot of data from our personnel. We got a lot of comments, opinions, and experiences from people in a written format, and the AI helped us to understand what was essential among massive amounts of data and opinions," Järvinen recalls.
Järvinen also rejoices that Howspace enabled them to meet sustainability requirements. "We wouldn't have been able to run this through without Howspace. Our mission statement is 100 % renewable energy, and we were even able to live that mission true. Think about how much we saved the planet by not flying around the world to get together to work on the strategy. We are really here to save the world," Järvinen rejoices.
Leave your information to get access to the full speech and event recording.
In addition to the transformation story from Wärtsilä Energy, you'll get to see:
Keynote from Michael Leckie, Speaker for Change & Author of The Heart of Transformation
Transformation stories from KONE and Gaia Consulting
Panel discussion bringing together Transformation experts from Sofigate, SAP, KONE, and Wärtsilä Energy
You might also be interested in these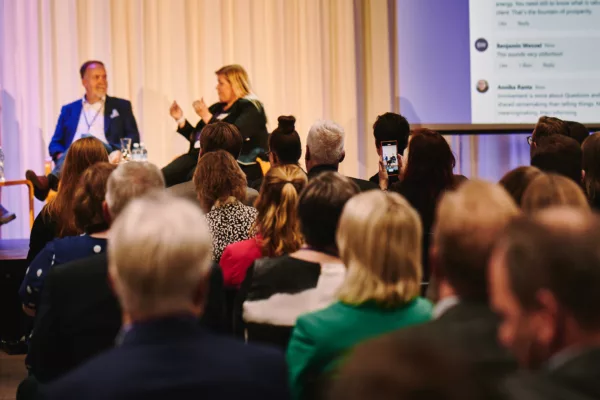 The importance of leadership in guiding organizational transformation
Discover how effective leadership drives organizational transformation. Explore strategies for successful human-centric transformations.
Read more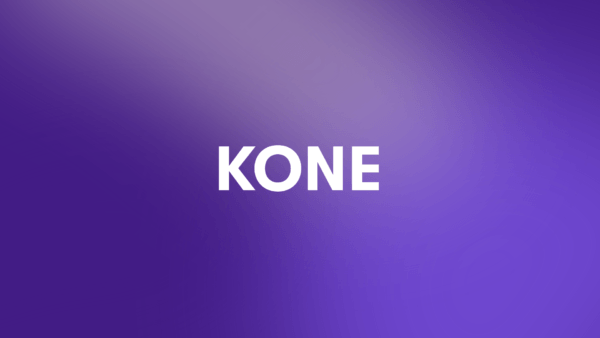 Powered by the people: Elevator company KONE renewed its values with all 60,000 employees
KONE Corporation is a pioneer in building a community culture. Howspace supported KONE on its journey to develop the company culture and renew its values.
View the story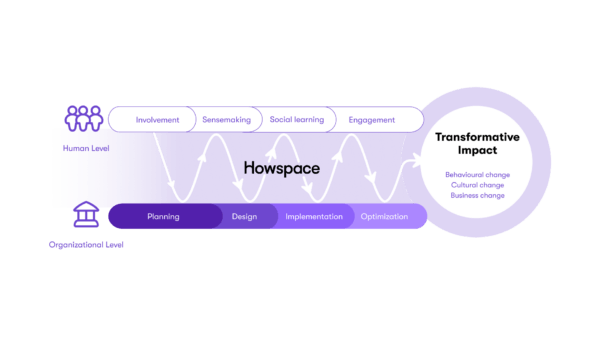 Howspace's approach to empowering organizational transformation
Discover the power of organizational transformation for success. Learn how Howspace's human-centric approach can drive lasting change.
Read more