Ukrainian Future Business Incubator
Powering collaboration and contribution: mentorship program for Ukrainian startups
Challenge
Ukrainian Future Business Incubator needed a platform where they could run a virtual mentorship program for Ukrainian startups. The biggest challenge was to create an environment for people to work from different countries, organizations and locations during the war. The team at the business incubator wanted to create an engaging environment where they would bring people together, have means for communication, and connect with mentors and investors.
Solution
The business incubator discovered Howspace through a recommendation from a Finnish advisor. Howspace and its functionalities matched all of Ukrainian Future's criteria, and the team was able to build and run a successful mentorship program for Ukrainian startups. Moreover, Howspace made it possible for startups to collaborate and develop new joint ventures as well as form a strong, meaningful community.
Results
A new way of engaging talented individuals in the startup ecosystem: Running the mentorship program face-to-face was difficult, if not impossible, due to the current environment, and Howspace played a significant role in making it possible. In the future, Ukrainian Future will continue using Howspace for its activities.
Successful mentorship program: Howspace enabled Ukrainian Future to build and run a successful mentorship program to support Ukrainian startups. Despite the ongoing war, the startups were able to utilize Howspace and connect with mentors and investors.
Empowering collaboration and community: Using Howspac,e it was possible to unite Ukrainian startups and enable them to collaborate and form a strong community. Furthermore, in Howspace, the teams could pivot their ideas to support Ukraine and contribute to its future.
Providing students with a means to turn their ideas into actions: One of the program participants, Igor Klymenko, received mentoring and a scholarship during the program. Igor recently won the Global Student Prize of $100,000 to continue advancing his innovation.
Ukrainian Future is a Ukraine-based business incubator offering a full range of services to accelerate the growth of new venture creation and development. Ukrainian Future is part of the established Junior Academy of Sciences science education centre with 150,000 yearly participants in Ukraine. As a part of its activities, Ukrainian Future runs mentorship programs to support students – give them a way to transform their ideas into startups, and engage them in the entrepreneur ecosystem by showing how it works and how to succeed.
Vitalii Lisovyi, who has been working at Ukrainian Future since its early days, explains that the initial idea of the incubator was to give support and run programs for talented students. Moreover, the aim is to work with startups of different stages, offer short-term programs for early-stage teams and incubation programs for more established companies who need support for attracting additional investments—from pre-seed to seed A and B rounds.
"I believe entrepreneurship is important for Ukraine; it is a mindset and responsibility that involves leadership, creativity, and innovativeness. Especially in our country and environment, it is important to boost innovative entrepreneurial thinking because it will contribute to the development of our society", Vitalii explains.
Virtual environment to unite and support Ukrainian startups
It was back in April 2022 when Vitalii first had the idea to run the mentorship program digitally across different countries. Before that, the programs had been run face-to-face for years. The incubator's biggest challenge was to create an environment for people to work from different countries, organizations and locations during the war.
Vitalii and his team wanted to create an environment where it would be possible to unite all people involved in the program, have means for communication, upload files and have all mentors and investors in one place. Ukrainian Future had previously used tools like Zoom and Google Meet, but those simply weren't enough for this purpose. As it happens, the program was initiated and led by a Ukrainian-Finnish team, and Hannele Mennala, an advisor to Ukrainian Future, introduced Vitalii to Howspace.
"We have a long history of cooperation with Finland. In 2018, we were in Helsinki looking for support and expertise because Finland is famous for its startup ecosystem, entrepreneurship and education excellence. We eventually invited Hannele and her colleagues to help us write the concept for the business incubator. She was who originally introduced us to Howspace, and I'm really happy she did," Vitalii admits.
Ukrainian Future's criteria for a platform was to be able to get in touch with the participants, as well as access all information and files—even after the program. They also needed something that is easy to use, saves time, and makes it simple to communicate and engage with participants.
"Howspace really helps to keep everything in order. Using multiple tools takes a lot of time to navigate between them when you could use that time on work and important things. You don't want to waste time searching for documents and searching for people – you want to have everything in one place and easily accessible," Vitalii elaborates.
Enabling collaboration and building an engaged community
In terms of building the program in Howspace, Vitalii describes the process as smooth from planning to implementation.
"In the initial stage, we had a vision of the program's components, and then we started building the workspace in Howspace. We had separate sections for introduction, mentor and investor pages and a partner page. So essentially, it is structured like a website, looks like a website but has the functionalities of a platform and enables people to work in the same virtual environment," Vitalii elaborates.
"It is very beneficial to store the information –notes, chats and so forth– on the platform. To me, as an organizer of the program, it is great to be able to access everything and keep up-to-date on what is going on. Moreover, the biggest benefit was Howspace allowing participants to interact with each other during and after the program. Howspace is extremely helpful and makes it possible to run better programs and ensure all participants benefit from them. ," he continues.
Vitalii also highlights the importance of engagement and community in programs like this and how Howspace had a big part in making that possible. Despite being located in different countries and cities, the participants formed a strong community. For example, after one of the programs, some startups started to collaborate and develop new ideas. According to Vitalii, this wouldn't have happened if the program wasn't built in Howspace.
"Before Howspace, collaboration was complicated because people and information were scattered across different tools. In Howspace, everything is in one place: participants can see each other's profiles, ideas and companies, and it's easy to connect and collaborate," Vitalii describes. "Unfortunately, the ongoing war makes running offline events difficult, if not impossible. Still, it's crucial we keep running these online and working on our projects because we're building Ukraine's future."
More than a nice-to-have platform—a vital means for success
The main goals of Vitalii and his team were to select promising startups and run a great program to attract investments to these startups. Being able to run the program and support Ukrainian startups has a remarkable impact on vulnerable and important industries, such as health, military, and cyber security. The business incubator attracted more applicants to the program than they had even hoped for; initially, the plan was to select the top 10 startups to join the program, but Vitalii and the team ended up picking 14 due to the number of high-quality applications.
The program's winner received a financial grant from Greenstep and the Ministry of Good Spirit, as well as services from the business incubator's partners, such as Milton and Lexia. In addition to the aforementioned, there were many other organizations supporting and sponsoring the program and, as a result building a large ecosystem to work together towards a shared goal. All organizations involved were extremely happy with the startups selected for the program, and Vitalii believes the program and the teams have a significant impact on Ukraine's development.
The feedback from the participants' side was also positive; all startups participating in the program were very happy with Howspace as the program platform. Furthermore, according to Vitalii, all startups utilized Howspace in having a lot of meetings before and after the program.
After running a successful program for Ukrainian startups, the business incubator is now planning the continuation of the program and will be using Howspace going forward.
"I wanted to create an environment where we could bring Ukrainian startup founders together," Vitalii insists. "Moreover, I wanted to keep people together and build a community to show that despite the war, we are smart and have tools that will enable us to collaborate and contribute no matter where in the world we are. Howspace made it possible to achieve this."
Creating a real impact with Howspace
Vitalii views Howspace as essential to his personal and the team's growth. Howspace has helped them organize better activities for Ukrainian Future and gain a better understanding and overview of their programs.
"We're so happy to see Howspace supporting Ukraine and this program because these startups are the ones building the future of our country. The teams in the program have pivoted their ideas to support our country during the war, and Howspace as a platform is making that possible – to me, that's a massive impact," Vitalii concludes.
Ukrainian Future Business Incubator is a great example of how technology platforms like Howspace can help build a strong, meaningful community and power collaborative impact by bringing everyone together to collaborate.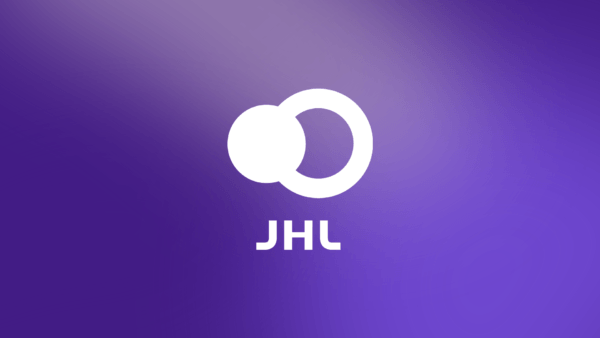 Howspace transformed JHL's member involvement and meeting management for good
Howspace has played an important role in supporting the transformation of JHL's networking and participation models for its members. Additionally, Howspace has brought much-needed change and new practices to JHL's meeting management.
View the story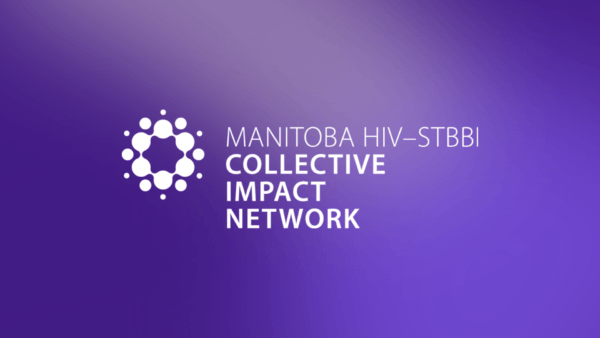 Powering systems change through collaboration and innovation
Manitoba HIV-STBBI CINetwork needed a solution that would enable them to create an engaging and fun online environment where they could bring people together and focus on tackling the stigma and 'isms' around HIV and STBBIs.
View the story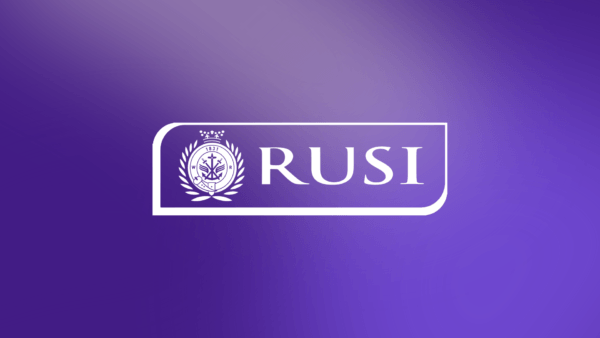 Powering research through collaboration
As a part of their research project, RUSI needed a platform that would enable synchronous and asynchronous collaboration. Howspace helped RUSI to run a collaborative research project and make everyone's voice heard.
View the story
View all
Templates used in similar cases
View all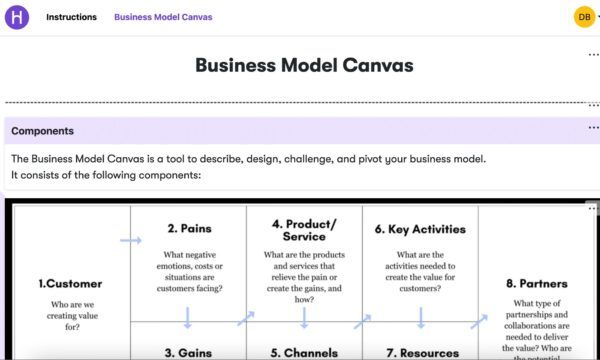 Business Model Canvas
The Business Model Canvas template helps you get your entire business quickly defined, explained, and visualized.
Try the template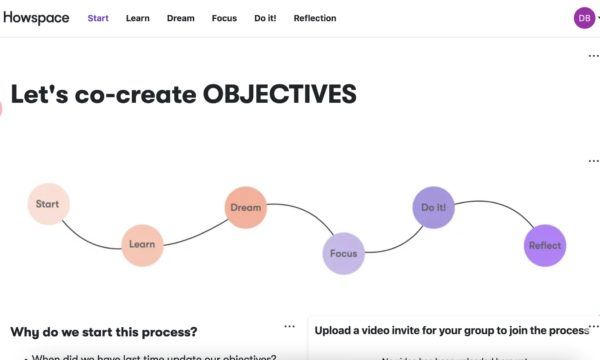 Co-creating 4D Objectives
This is a practical goal-setting template that utilizes an appreciative inquiry-based 4D-model in the context of a setting company or team-level objectives.
Try the template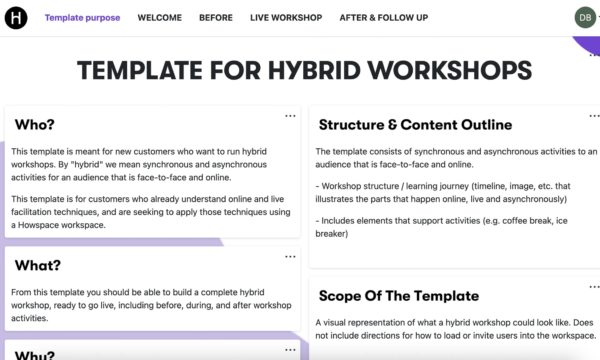 Design a Hybrid Workshop
With this template, you can build a complete hybrid workshop, ready to go live, including before, during and after workshop activities.
Try the template
View all