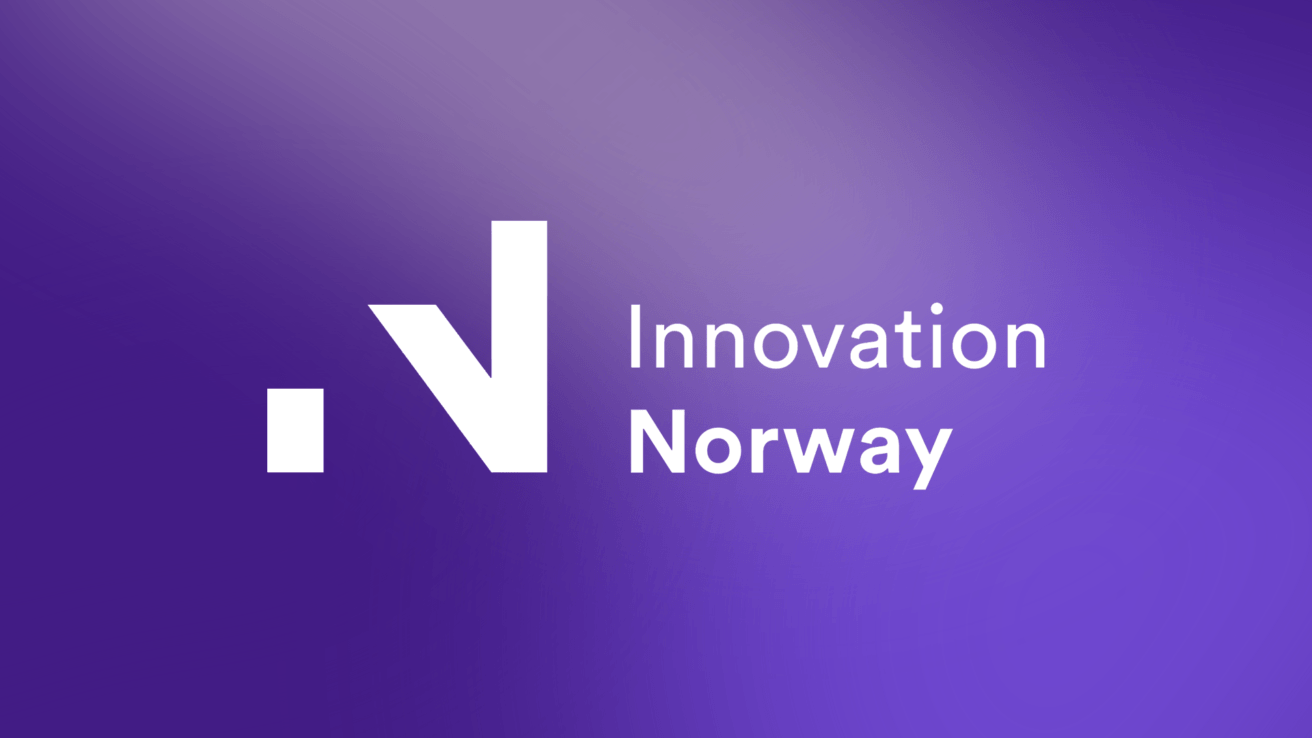 Innovation Norway
Digital collaboration supports the development of Norway's travel and tourism
Challenge
Innovation Norway is a public company that supports entrepreneurship. They realized that the travel and tourism sector would be severely affected by the pandemic and decided to offer more learning and development services to this industry as a way to support them until things could open up again. The requirements for the training program were that it needed to be done remotely, had the capacity to host a large number of people without prior training on the platform, and needed to be in place within a few short weeks.
Solution
They approached consulting company Vertskapet to create a virtual training program for travel and tourism. Vertskapet, in turn, came across Howspace, and found that it checked all the requirements.
Results
Easy to use and intuitive to learn for admins and users: "The best part is that you can start with something and keep improving your design even when the program is already running. If you see that a particular element doesn't gain the traction you are looking for, you can just change it into something else, and everything else stays the same," says Märit Torkelson, founder of Vertskapet Norge.
Documentation of co-created material: The manual work of going through the large amount of data from the conversations of the participants can be done in an instant using the Howspace AI.
A training that wasn't limited by geography: "Previously, we always ran training so that the participants were geographically close to each other. People were really delighted to get to know colleagues from all over the country and discuss the differences and similarities," Märit says.
Similar customer stories
A Collaboration Hub: p4d uses Howspace to centralize co-creation with multiple clients
With Howspace, p4d was able to successfully create environments for its clients to improve participants' engagement during events and change management processes, both virtually and in person.
View the story
Basware accelerated co-creation with hundreds of customers using Howspace
Basware was looking for a comprehensive solution that enabled effective co-creation in the early stages of the design process.
View the story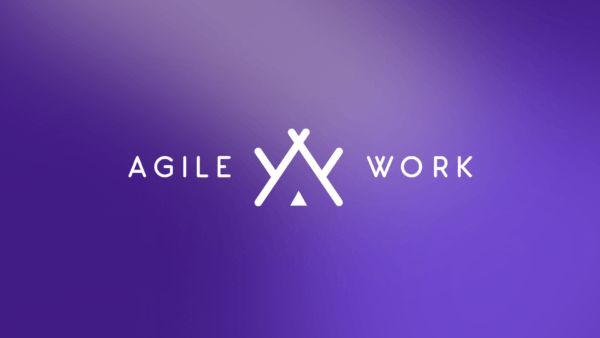 Agile Work: Modern workplace design is multifaceted, participative, and scalable
Agile Work's workplace projects, built with Howspace, brings everything together on a secure platform and is home to all project-related discussions.
View the story
Templates used in similar cases
View all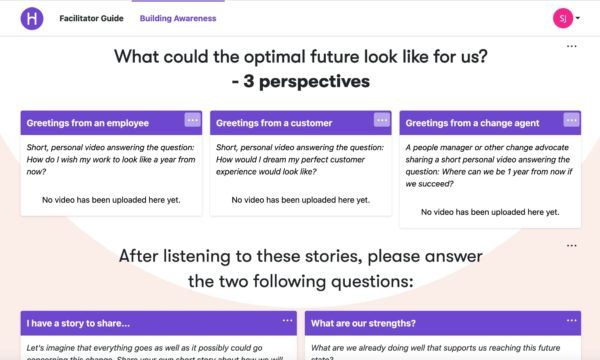 ADKAR: Awareness Stage
This is a template to execute the first stage of The ADKAR® Model of change in your organization: The Awareness stage.
Try the template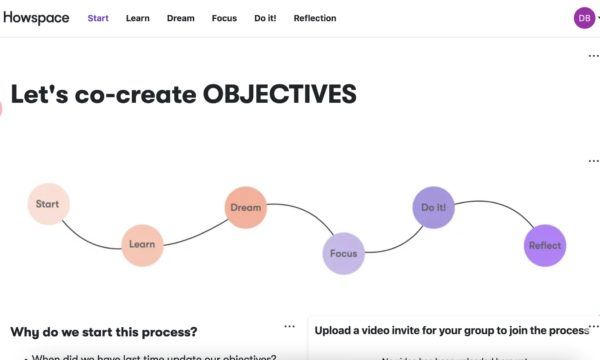 Co-creating 4D Objectives
This is a practical goal-setting template that utilizes an appreciative inquiry-based 4D-model in the context of a setting company or team-level objectives.
Try the template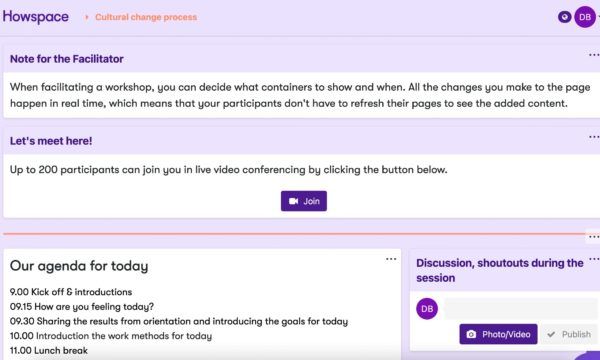 Leading a Change Process
Begin the process of creating cultural change in organizations with synchronous workshops, asynchronous integrations, AI sense making, and more.
Try the template
View all