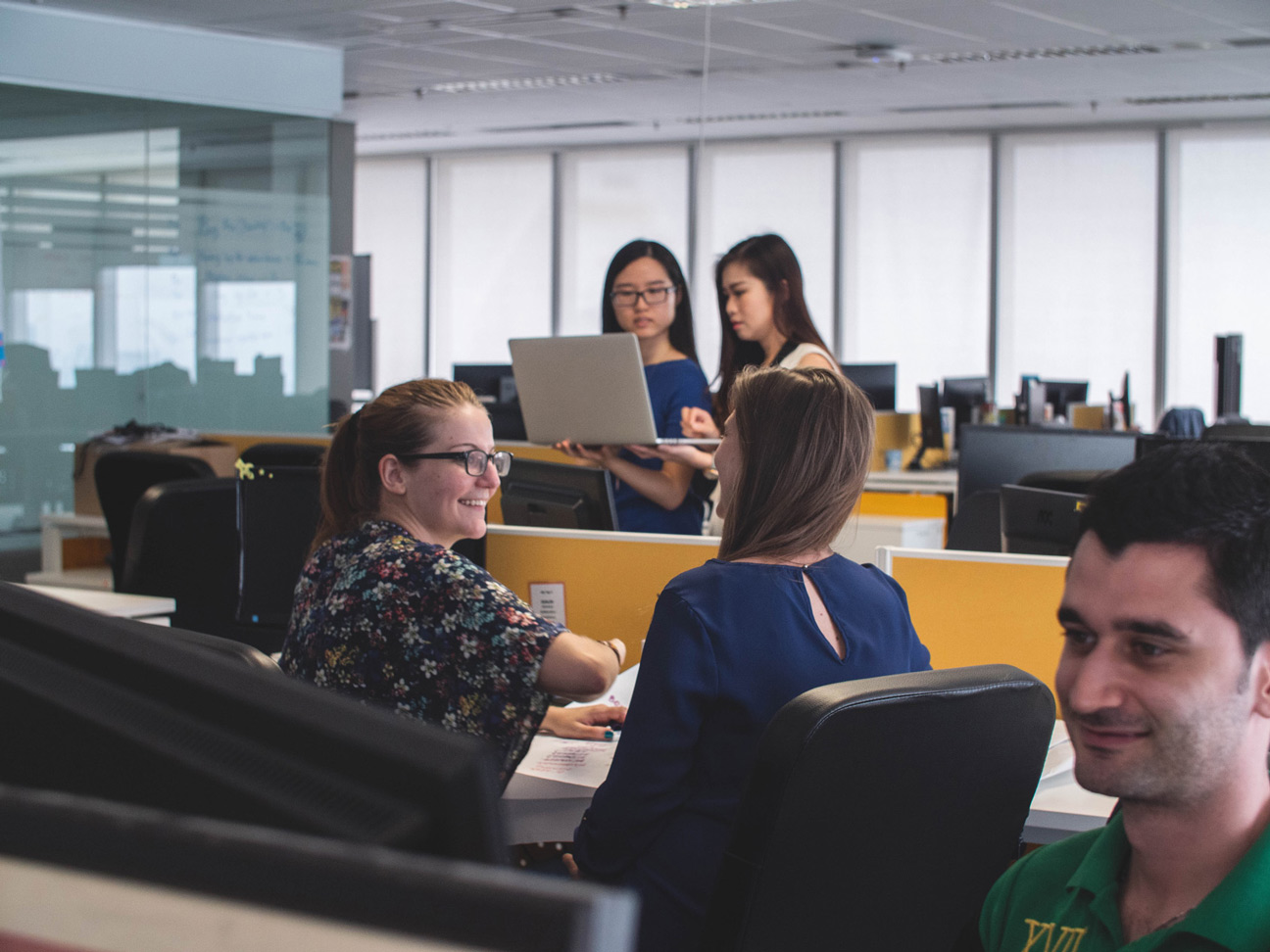 Why an LMS for corporate training is not enough to foster deep engagement
Many companies rely on learning management systems (LMSes) to deliver corporate training and development outcomes for their employees. These systems are typically used for mandatory training such as fire safety, health and safety, or data governance, to name a few. 
Some companies might also use LMSes to deliver more complex learning programs such as diversity training or leadership training. In these types of programs, employees learn best by engaging and discussing with their peers. But is an LMS your best bet to deliver such complex and long-running learning programs? 
In this article, we'll look at what LMSes can typically deliver and what they cannot, as well as what else your company can do to run effective corporate learning and development programs.
What is a learning management system (LMS)?
Simply put, an LMS is a software for administering, documenting, tracking, reporting, and delivering employee learning initiatives. These can include educational courses, onboarding programs, corporate training courses, professional upskilling, and other learning and development resources. 
Learning management systems help human resources and learning professionals organize, track, and manage such initiatives. They typically include reporting dashboards and templates providing an at-a-glance overview of where the company stands with regards to the skills base of its employees.
There are a host of LMS systems available, from a bewildering array of providers. Let's now examine why companies are so keen to adopt them.
What is a corporate LMS typically used for?
Why use an LMS? One of the main reasons is to achieve more efficient staff onboarding. The more employees a company has, the more challenging the task of tracking everyone's training. This is particularly true for mandatory corporate training and learning modules that must be updated annually.  
Compliance-specific training is another major focus of such systems because they can flag employees who have expired certifications in particular learning outcomes. This mitigates the risk to a business of its staff not being compliant. 
With an LMS, managers can tailor an employee's suite of required training to suit their job role and seniority level. The aim is to reduce the fraction of employees fulfilling their training requirements, while simultaneously making the HR department's job easier.
The limitations of an LMS for corporate training
That's all well and good. But an LMS is not a universal solution for corporate training. There are some things it simply doesn't deliver well. Below, we'll outline a few of its limitations.
Deep engagement
Most learning management systems only allow for one-way communication and content delivery rather than peer-to-peer learning. But according to the 70/20/10 model of learning and development, up to 70% of learning happens on the job and 20% occurs within an employee's peer relationships. Only 10% is typically delivered through formal training sessions.  
To really make learning stick, a social learning environment where people can work and reflect together is key. And this is not something most LMSes can readily provide.
Between-session momentum
By engaging participants before and after live sessions (whether in-person or virtual), you encourage them to continually reflect on their progress and provide peer-to-peer support. There are several reasons to apply this approach, but the main priority is to ensure that learning is not lost between sessions.
At the beginning of a program, you can gauge learners' current skills, knowledge, and enthusiasm before introducing them to the learning objectives. You can then send follow-up material, slides, and other course content after each session to remind participants what's been covered so far, and prepare them for the next part. 
Especially when a training program spans several months, course leaders should set up automated reminders, personalized notifications, and virtual group assignments to ensure participants interact with one another and the course content.
Active learning community 
With strictly one-way content delivery, participants miss out on sharing knowledge and supporting one another. But by connecting participants in an online learning environment, you enable them to continually share their knowledge and progress, and thus deepen their engagement.    
Some learning experience platforms (LXPs) take this increasingly interactive approach to online learning. But not all LXPs enable social learning and collaboration. You'll want to find a social learning platform that combines the best aspects of a facilitator-led course, a self-motivated training program, and a shared learning experience.
For a breakdown of the differences between learning management systems and learning experience platforms, check out our blog post here.
On-the-job learning
As outlined above, most learning happens on the job. But it isn't safe to assume that this will happen organically. Even if it does, the learning will be hard to measure, potentially incomplete, and impossible to report. You need more useful strategies and technologies to make learning a daily routine for employees. 
Collaborative digital platforms like Howspace allow L&D professionals to facilitate learning pathways that don't interrupt participants' workdays. Such platforms allow participants to contribute to the learning community whenever and however they are able.
Training improved by instant feedback
Successful training is a two-way street. With a flexible social learning platform, you'll be able to tweak your training sessions on the go based on participant' wishes, and make more long-term improvements to your programs based on learner feedback. 
With certain learning platforms, you can gather instant feedback through polls, surveys, checkpoints, and quizzes at different points throughout your program. By regularly collecting feedback during the program rather than only upon completion, you create a more effective and engaging program. 
So what's the corporate LMS alternative?
Traditional LMSes work just fine for simple training programs like onboarding and compliance training—these systems aren't going anywhere. But to enable participant engagement, customize content for each learning cohort, and edit your training materials on the go, a more collaborative platform is best.
Rather than replace LMSes, social learning platforms can be used alongside them to provide a more holistic learning experience. If peer-to-peer learning is key for your training program, a social learning platform like Howspace can help you make a bigger impact. Whether learners are joining in-person, remotely, or a mix of both, you'll need an intuitive and versatile platform to enable ongoing engagement. 
---
For more tips on how to improve your online training environment, you might want to check out our free guide: 8 ways to boost engagement in virtual organizational learning.
You might be interested in these as well
View all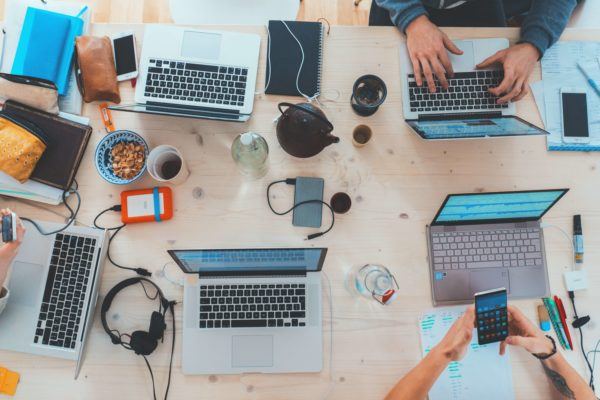 E-learning vs. blended learning — definitions, differences & use cases
The terms e-learning and blended learning are often used interchangeably, which is hardly a problem in casual conversation. However, since […]
Read more
View all