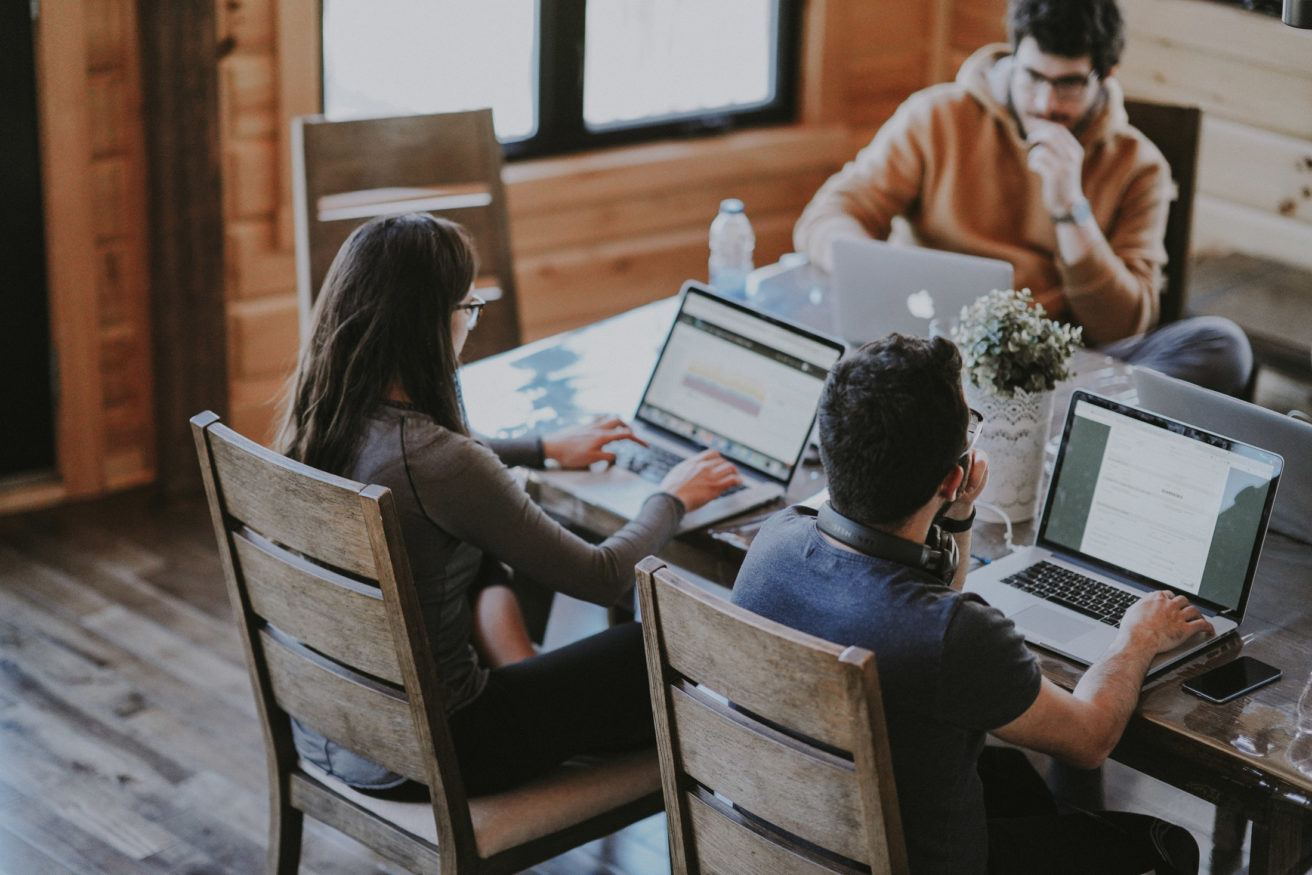 20 + 1 of the best online learning platforms for organizations
An organization's success can be measured by how efficiently its employees learn new skills and absorb information to perform their job better. While there are many online platforms that support learning and development at work, not all of them are created equal. Here's everything you need to know to choose the best online learning platform for your business.
To help you choose the platform(s) that's right for your organization's needs, we've listed 21 great online learning platforms, categorized into three groups:
E-learning platforms (with ready-made learning content)
Corporate learning management systems (for organizing and tracking employees' learning initiatives in one centralized platform)
Learning experience platforms (that rely on not only content delivery but also collaboration and applied learning)
E-learning platforms
While there are many contradicting definitions of e-learning platforms, for the purpose of this article, we'll stick to the following:
E-learning platforms are web-based services that can be used to share structured learning materials and courses with an unlimited audience. Typically e-learning platforms favor static content delivery over collaborative features.
Now, let's take a look at some of the most popular e-learning platforms and their key differences.
1. LinkedIn Learning
LinkedIn Learning offers a wide variety of expert-led online learning courses for teams and organizations. Unlike many other e-learning platforms, the business plan allows you to bring custom content into the platform and that way make courses more applicable to your organization.
✅ Pros:
A huge library of learning materials spanning several different areas
The ability to customize content based on your organization's needs
⛔️ Cons:
Many of the courses are only available in English
Most materials are only delivered in video format
2. Pluralsight
Pluralsight is a technology-focused e-learning platform that helps your team upskill across design, development, security, and cloud.
✅ Pros:
High-quality and highly specialized expert-authored courses across a variety of technology topics
The ability to track employee's progress across their learning paths
⛔️ Cons:
3. Udemy for business
Udemy for Business is a corporate learning platform that offers courses in business, tech, and design.
✅ Pros:
In-depth courses on a wide variety of topics
User-friendly interface — especially on the mobile app
The ability to track the participants' learning progress
⛔️ Cons:
A lack of shorter, summary courses for on-the-go learning
4. Coursera
Coursera has partnered with world-class universities and businesses to bring quality courses to organizations of all sizes.
✅ Pros:
Certified courses from top universities and organizations
Video lessons are paired with interactive assessments, quizzes and peer-reviewed assignment to deliver a more holistic learning experience
Custom courses available with the enterprise plan
⛔️ Cons:
The interface is not the most intuitive
A lack of shorter courses
5. Skillsoft
Skillsoft is a corporate e-learning platform that offers perhaps the most comprehensive set of learning materials to companies. Including tactical courses like how to use Microsoft Excel to highly specialized expert-led courses on digital transformation, Skillsoft serves a variety of different learning needs.
✅ Pros:
Perhaps the industry's widest selection of courses
Convenient mobile app
⛔️ Cons:
Occasional issues with a long loading time
Reporting features could be improved
6. uQualio
uQualio is a video-based e-learning platform that comes with handy practice quizzes and gamification features. Unlike many of the more traditional e-learning platforms, it favors shorter, bite-sized content and interaction between the participants.
✅ Pros:
The ability to build your own courses
Packed with quizzes and other interactive features
Support for bite-sized content that can be consumed on-the-go
⛔️ Cons:
Launched in 2017 and a lot of the features are still being developed
7. Mind Tools
Mind Tools is a management and leadership training platform that offers a catalog of learning resources.
✅ Pros:
Clear focus on management, leadership, and business related content
Materials available for all knowledge levels: beginner, intermediate, and advanced
⛔️ Cons:
Most of the content is in article format, and not available offline
8. Cornerstone
Cornerstone is an e-learning content subscription service that allows you to order tailored content for your organization's LMS.
✅ Pros:
Customizable platform, where you can set different access levels to different users and create custom welcome messages to each group
⛔️ Cons:
Limited reporting functionalities
Limited customer support
9. OpenSesame
OpenSesame is an e-learning solution that helps you curate the right content for your learning program.
✅ Pros:
A wide variety of courses
Helpful customer service with short response times
⛔️ Cons:
The courses leading up to a certification can be pricey
Limited localization to different languages
10. Grovo
Grovo is a microlearning platform that offers corporate customers bite-sized mixed-media lessons on the go.
✅ Pros:
Mixed-media lessons, e.g. short videos that are supplemented with quizzes
Gamification features that allow organizing internal learning competitions
⛔️ Cons:
Some of the videos use cheesy stock images to illustrate serious concepts
At times, the quizzes are too easy, and can therefore be construed as disengaging
11. Udacity
Udacity helps forward-thinking organizations train their technical teams on topics like machine learning, data science, and artificial intelligence.
✅ Pros:
Tons of free, high-quality courses on technical topics — even emerging ones
Nano degrees offer a more comprehensive view of a topic
Great quizzes at the end of each lesson
⛔️ Cons:
No interaction possibility between the learner and the instructor
Learning management systems (LMS)
While e-learning platforms focus on delivering learning content to employees, the primary goal of corporate learning management systems is to help HR and learning professionals organize, track, and manage employee learning initiatives.
LMSes are used to manage a variety of training programs ranging from onboarding to compliance, and from security to professional upskilling.
So without further ado, here are some of the best LMSes to consider.
12. Moodle & Microsoft Teams
We know, we know. While Moodle and Microsoft Teams are technically two different platforms, they now offer a seamless integration, which means that you can bring collaboration directly into your LMS.
✅ Pros:
Tons of customization options and different plug-ins
Smooth integration between the two platforms, which allows learners and facilitators to interact with one another
⛔️ Cons:
While the integration is great, having two separate platforms can make the learning experience a bit noisy for everyone involved
Creating a continuous learning journey is difficult, since Moodle and Teams function as more of a content and project management tool than an interactive learning platform
A lot of Moodle users find the interface a bit difficult to navigate and use, which can have serious consequences in terms of the results of your learning initiatives
13. Lessonly
Lessonly is a modern training software that helps customer-facing teams such as sales and customer success learn and practice skills that they need to succeed in their roles.
✅ Pros:
Lessonly makes it easy for admins to create structured, user-friendly learning materials for employees
World-class customer success team
⛔️ Cons:
Reporting only comes in a CSV format and is more focused on per-user data than per-lesson data
No white-label support in terms of fonts, colors, and logos
14. TalentLMS
TalentLMS is a cloud-based LMS perfect for training employees, partners, and customers.
✅ Pros:
Support for various different content types
The secure cloud-based storage makes sure that your data is safe within the platform
Robust reporting capabilities
⛔️ Cons:
Some limitations in the mobile app's user interface
Limited email notification options
15. Eloomi
Eloomi is a hybrid between a learning management system and a performance management software.
✅ Pros:
Intuitive user interface for admins and users alike
Clever gamification features
Good customer support and seamless implementation
⛔️ Cons:
Limited support for different languages
16. Eurekos
Eurekos is a content-first learning management system that delivers powerful administration, analytics, and social features.
✅ Pros:
Eurekos makes it easy to reuse and recycle existing learning content
Courses are easy to structure and build
Advanced analytics features
⛔️ Cons:
Tons of features, which can be a downside for admins who don't have time to learn how to use them
17. iSpring
iSpring is a cloud-based learning management system that allows you to teach and assess employees online.
✅ Pros:
Setting up a new course is very easy
Helpful support with fast response times
⛔️ Cons:
Some users have reported problems with integrating iSpring into their existing tools
18. Docebo
Docebo is an online training tool for employees that comes with a fully customizable interface and tons of useful automation features.
✅ Pros:
Modern look and feel
Frequent updates to the platform
⛔️ Cons:
The admin side of the platform can be difficult to navigate
Occasional bugs on the platform in conjunction with the software updates
19. Bridge
Bridge is a learning solution that makes it easy to onboard new employees and coach existing ones.
✅ Pros:
Simple and streamlined approach to remote employee training
Implementation is fast and no user training is required to get started
⛔️ Cons:
Limited reporting capabilities
Lack of interactive features
20. Adobe Captivate Prime
Adobe Captivate Prime is a learning management system that allows you to deliver and track e-learning efforts.
✅ Pros:
Beautiful UI with nice graphics
Great reporting features
Ready-made email templates and advanced automation capabilities
⛔️ Cons:
Not easily integrated with 3rd party software
Learning experience platforms
A learning experience platform is an online service that supports e-learning programs, traditional learning programs, and blended learning programs, i.e. courses and training programs that contain both online and in-person training.
The main difference between learning experience platforms, e-learning platforms and LMSes, is that the former encourages learning by doing rather than only delivering and tracking theoretical knowledge.
21. Howspace
Howspace is an all-in-one online platform that empowers organizations to bring their people together to learn, collaborate, and arrive at decisions that drive progress. Howspace a great addition to traditional LMSes and static e-learning platforms, as it promotes collaborative learning and applied learning at work.
✅ Pros:
The intuitive admin interface makes it easy for facilitators to create, customize, and manage workspaces, and facilitate learning experiences
The social media-like user interface helps you create shared learning experiences, while encouraging the participants to engage with each other and the learning materials in different ways
Each workspace member gets a unique sign-in link, which means that they never have to worry about remembering or resetting lost usernames and passwords
⛔️ Cons:
Limited number of participants in video conferencing, but you can use the video conferencing tool of your choice side-by-side with Howspace for groups larger than 200
No contact or calendar management, but you can book meetings directly within the platform. All users are also able to add their own profile, which helps to align user interests and skills
With Howspace, you can incorporate an open, experimental learning approach (rather than focusing on the final destination) to create impact together.
---
Experience Howspace for yourself — start for free today and gain full access to our latest AI-powered premium features designed to help you inspire co-creation and boost engagement.