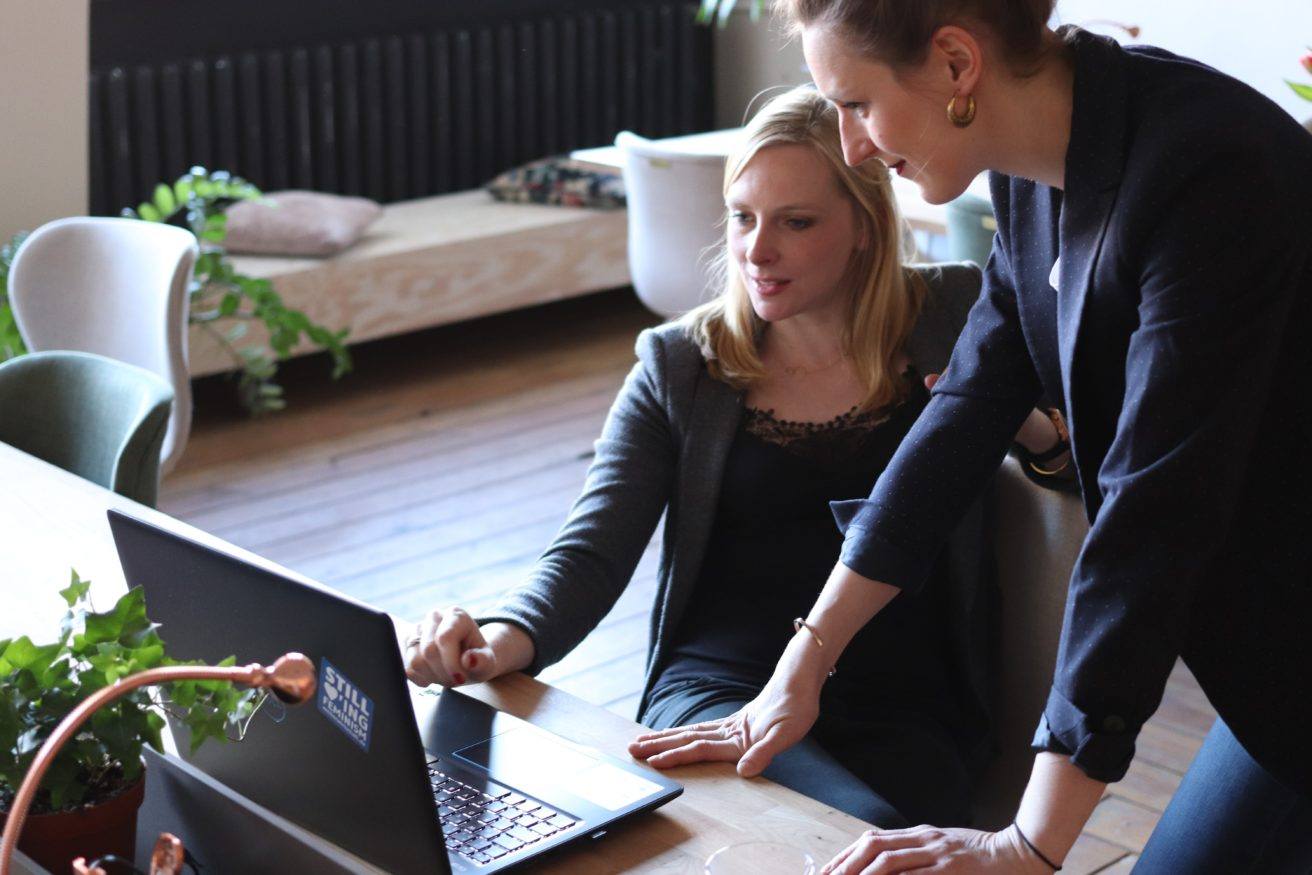 4+1 Tips for corporate learning and development
There's no doubt that effective employee learning and development programs are a must in today's corporate world. But not all companies succeed in helping employees improve their skills and performance, as seen in the following figures shared by Harvard Business Review:
75% of 1,500 managers surveyed from across 50 organizations were dissatisfied with their company's Learning & Development function.
70% of employees report that they don't have mastery of the skills needed to do their jobs.
Only 12% of employees apply new skills learned in L&D programs to their jobs.
Only 25% of respondents to a recent survey believe that training measurably improved performance.
Companies aren't entirely at fault here—the world is changing fast, and demand for more effective and especially continuous learning and development are much greater than they used to be. For example, in almost every profession today, having a degree is not enough to land you a top job. You'll need to continue learning to keep up with the inevitable changes in your industry.
This is why organizations today need to be agile in their approach to learning and development. Today this holds even truer than before, with major forces such as digitalization and health-related uncertainty creating change faster than ever.
There are many examples of how organizational learning can be approached in an agile way. This article focuses on corporate learning in particular, with tips on how to make corporate learning and development success in today's world.
Below, we'll get into our 4+1 tips for corporate learning and development:
1. Define what corporate learning really means
So what exactly is corporate learning? It's a company-wide learning program that is closely tied with the organization's current strategy and future needs. It's not separate from the organization's objectives and performance metrics, but should be designed to support them in a measurable way.
Some additional points to consider:
Although learning needs have to be aligned with the company strategy, teams and individuals should understand and define the kind of learning they need most—the company leadership cannot and should not plan it for them.
Developing a corporate learning strategy, supported by culture, is a must. Sporadic training sessions without a strategy are doomed to fail (more about that below).
2. Understand the e-learning aspect of corporate training
About a year ago, it was possible to envision a corporate environment where all the learning and development would happen in a physical classroom. Although, even back then, 98% of all companies were planning to use e-learning by 2020.
Today almost all corporate training is digital—and the remote model is here to stay. This actually brings several advantages to companies, especially big corporations:
People in different time zones can participate in the same learning programs more easily when most of it is done asynchronously and only a part requires synchronous presence.
E-learning tools can greatly enhance corporate learning in companies where people speak different languages because the same program can be localized into as many languages as needed.
Running your corporate training remotely means there's no need to travel for learning, which translates into saved costs and time as well as improved environmental sustainability in the form of reduced emissions.
E-learning is scalable, meaning you can run the same program for a few, or a few thousand people.
E-learning allows your company to leverage the many advantages digital tools can offer as opposed to the classroom model.
As a terminology sidenote, there's no difference between e-learning and digital learning. Both mean the same thing, although e-learning is a term traditionally used in education and digital learning in the context of corporate training.
3. Choose the right corporate learning management software
How can you choose the right corporate learning management software (LMS) for your company? Start by defining your learning objective.
Since the world of digital tools in learning has evolved greatly in recent years, it's also important that you know the difference between learning management systems (LMS) and learning experience platforms (LXP). The latter is a newer term and reflects the changing approach to learning. In striving to make their learning and development processes more agile, companies have started seeing learning as a human-centric, goal-oriented experience rather than, for example, something that just consists of feeding information to employees.
There are three kinds of digital solutions for learning, as outlined in our previous article on how to choose the best online platform:
E-learning platforms (with ready-made learning content)
Corporate learning management systems (for organizing and tracking employees' learning initiatives in one centralized platform)
Learning experience platforms (that rely on not only content delivery but also collaboration and applied learning)
LXP is the "third-generation" approach to digital learning tools and probably the right choice if you want to make corporate learning and development successful in 2021 and beyond. Among the types of online learning platforms listed above, LXP is the solution that encourages learning by doing rather than only delivering and tracking theoretical knowledge.
To give a concrete example, Howspace's AI features can organize, categorize, and summarize participant's comments. This is a powerful way to ensure that everyone feels heard and to harness the brainpower of your entire organization. Although corporate learning should always be aligned with the company strategy and objectives, employees' real learning needs cannot be defined without the help of each individual. With digital tools, you can actually put your finger on the pulse of the entire personnel of a large corporation.
4. Make corporate learning and development part of your culture
To succeed with corporate learning and development, make sure it's tied to your company culture. How does a corporate organization learn? The question is systemic—it needs to be addressed on all levels, in a continuous manner. For example:
People learn by doing, which means that corporate training is only successful when it is immediately applicable at work. On the other hand, in the context of a corporate culture this can also mean that the company should actively encourage new projects that give people a chance to learn.
Learning is social, which means that working together with colleagues enhances learning—this is also why learning as an experience is always a social event and also why LXPs are, by definition, social tools where everyone is an active participant.
Learning is part of life. Instead of going away for a few days to learn something and then going back to daily life with an expectation to apply the learnings, your company culture should encourage and facilitate learning all the time.
An article by Deloitte summarizes this beautifully when talking about learning itself as a platform, built on top of a digital platform:
The new corporate learning platform is much more than a technology platform—although technology can play a powerful enabling role. It's an ecosystem made up of strategies, processes, and tools that integrate so seamlessly into your business the learning function itself becomes invisible—not because it is less relevant but because it has become interwoven into the DNA of your organization.
+1: Acknowledge generational differences
Just as the world is changing faster, the needs and values of the workforce are changing as well. The biggest change driver here is that the very dominant generation of Baby Boomers is currently in the process of moving away from the workforce, to retire.
With every passing year, a larger proportion of the workforce will consist of younger generations: Generation X, Millennials and Generation Z. It's a well-known fact that they, especially Millennials, are more likely to leave a company if they feel unappreciated or out of touch with the company culture and values. While Baby Boomers are, generally speaking, content with status and stability, the younger generations demand personal development, also at the workplace. Ultimately, the need for effective and impactful learning and development will grow more important with every year that passes.
Employee retention is a big part of this. LinkedIn conducted a survey in 2018 in which a whopping 94% of employees stated that they would stay at a company longer if the company invested in their development. This figure will only go up—as much as it still can, anyway—with each year that passes. Young generations are fully aware that the world is complex and volatile, and they expect their employer to understand this means they also need to continue to improve to ensure their personal success as well as that of the entire company. If they feel stuck, they will start worrying for their future, which will prompt them to start looking for other opportunities.
So, if you want to retain skill and talent, make sure your corporate learning and development is agile, continuous, and smart. Also, make sure your company assesses its own generational makeup before designing learning. Inevitably there will be a mix of different needs and preferences, and this must be taken into account. (For Baby Boomers who are more accustomed to the traditional classroom setting, it helps a great deal if there is just one digital tool that covers all the learning.)
---
If you want to learn more about successful organizational learning in a digital setting, download your free copy of the guide: 8 ways to Boost Engagement in Virtual Organizational Learning.
You might be interested in these as well
View all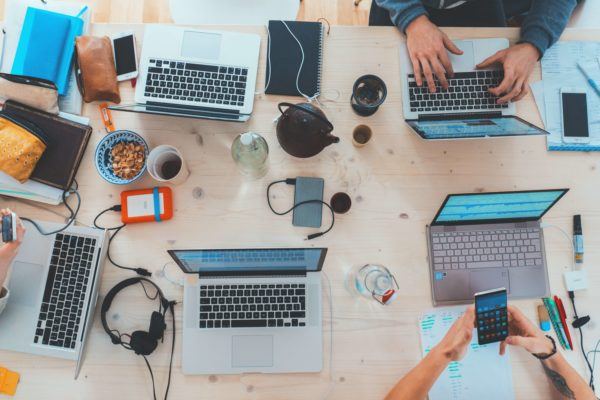 E-learning vs. blended learning — definitions, differences & use cases
The terms e-learning and blended learning are often used interchangeably, which is hardly a problem in casual conversation. However, since […]
Read more
View all