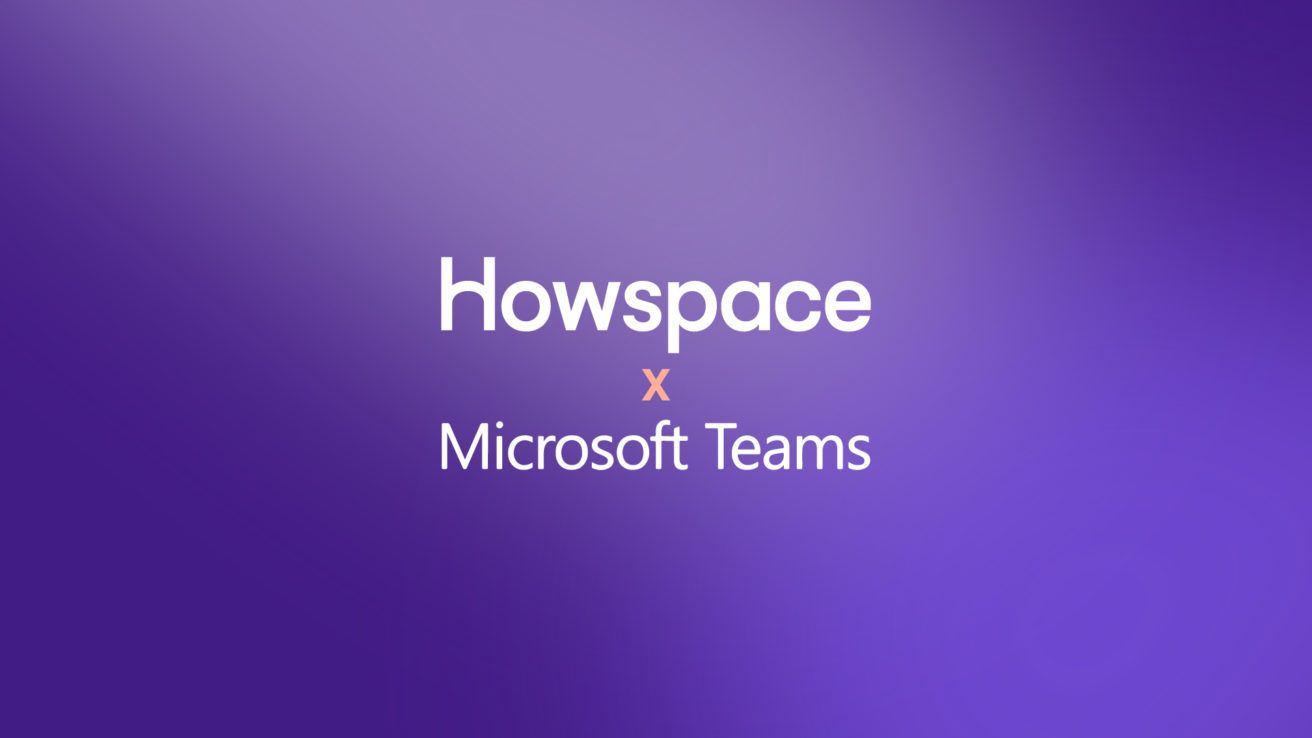 Howspace now extends the collaborative power of Microsoft Teams
We're thrilled to announce that Howspace now integrates seamlessly with Microsoft Teams, enabling more inclusive collaboration, facilitation, and co-creation at scale inside the world's most popular business communication platform. Find the Howspace app for Microsoft Teams on AppSource here.
Why Howspace and Microsoft Teams
The future of work is here. Yet despite so many organizations focused on digital transformation and modern ways of working, a 2022 Gallup study found 60% of people are emotionally detached at work and 19% are downright miserable.
So what isn't working?
Howspace's "State of Collaboration" report found that, despite huge advances in technology, collaboration still remains the biggest untapped resource within organizations. Technology must do a better job of empowering collaboration and impact in today's hybrid work environments, which require innovative facilitation methods, effective decision-making at scale, and AI support for sense-making. Concepts like sync and async collaboration between departments, vendors, and partners can no longer be just ideas, but active projects taking place in companies across the world.
This is why we've been working so hard to embed Howspace's collaboration design and facilitation platform with Microsoft Teams, extending the power and possibilities of the world's leading collaboration and communication platform. Howspace provides pre-meeting, in-meeting, and post-meeting experiences directly within the Teams environment to ensure context and lasting impact long after a Teams meeting ends.
What are the benefits?
Do you struggle with unproductive meetings? Are people just not as engaged and focused as they should be? Does decision-making become a bottleneck in your processes? Is information, content, and context hard to track?
Bringing Howspace inside of Microsoft Teams solves these challenges. Howspace workspaces can easily be added to any Microsoft Teams channel, meeting, or chat, so your teams can quickly begin co-creating, brainstorming, planning, and arriving at decisions that drive impact, all from within the Teams interface.

Make collaboration easy and impactful
Howspace in Microsoft Teams allows you to easily design powerful collaborative processes, creating more meaningful work that drives tangible impact. Your teams can leverage Howspace's interactive and facilitation features, bringing chat threads, polls, quizzes, AI insights, and more, directly into a Teams meetings.
Get to decisions faster with built-in AI
Quickly arriving at informed decisions and tapping into the collective intelligence and engagement of large groups has never been so easy, thanks to Howspace's advanced AI that gathers and analyzes team contributions at scale.
Keep your collaboration secure
The Howspace app in Microsoft Teams is made for enterprises that collaborate on Microsoft, with built-in SSO for a secure, seamless login experience that keeps your workspaces safe and secure.
What are the use cases?
The use cases for Howspace in Microsoft Teams are practically infinite. But to highlight the top three ways organizations are using the Howspace integration for greater impact:
Facilitated meetings (that don't feel like meetings)
Extend the power and possibilities of your Teams meetings by bringing in a Howspace workspace that has been pre-designed for facilitation and collaboration.
All content created and presented before, during, and after the meeting will remain available on Howspace, enabling continuous collaboration and asynchronous work that can be brought back into Teams at any time. Participants and facilitators can review, edit, co-create, leave comments, and give feedback within the context of your meeting long after it ends.
Interactive presentations and facilitated collaboration
Keep an unlimited number of participants engaged, no matter the length or subject of the presentation. Bringing your presentations into Teams via Howspace unlocks incredible interactive and engagement features that keep people focused and wanting to collaborate. Participants can comment on specific parts of a presentation with our annotation feature, answer polls and track changes with our Pulse feature, vote, brainstorm, and more, without interrupting the presentation.
The engagement and collaboration around the presentation can also be analyzed by Howspace's advanced AI features, summarizing findings and learnings that drive decision-making based on collective intelligence.
Continuous cross-org collaboration
Howspace makes ongoing cross-org and cross-functional collaboration on Teams easy and engaging. Howspace workspaces can be added to multiple Team channels, enabling async work and ensuring the context is always there, at any time, for anyone.
Business transformation
Lasting transformation requires cross-organization collaboration and co-creation. Howspace in Microsoft Teams allows change collaboration in cross-organizational structures and communities in different language and time zones, both asynchronously and synchronously, giving each person a voice in co-creating the future and ensuring change will be adopted.
How to get started?
We'll be hosting a webinar on April 19th to show you the why, what, and how of the Howspace and Microsoft Teams integration, including live demos and a Q&A. Save your spot here!
Howspace for Microsoft Teams is included in most Howspace annual plans and can be purchased as an add-on. We'd be happy to walk you through how to get started one on one, simply contact us here.

If you're completely new to Howspace and want to get a taste for what better collaboration and facilitation could look like in your organization, you can get started completely free here.