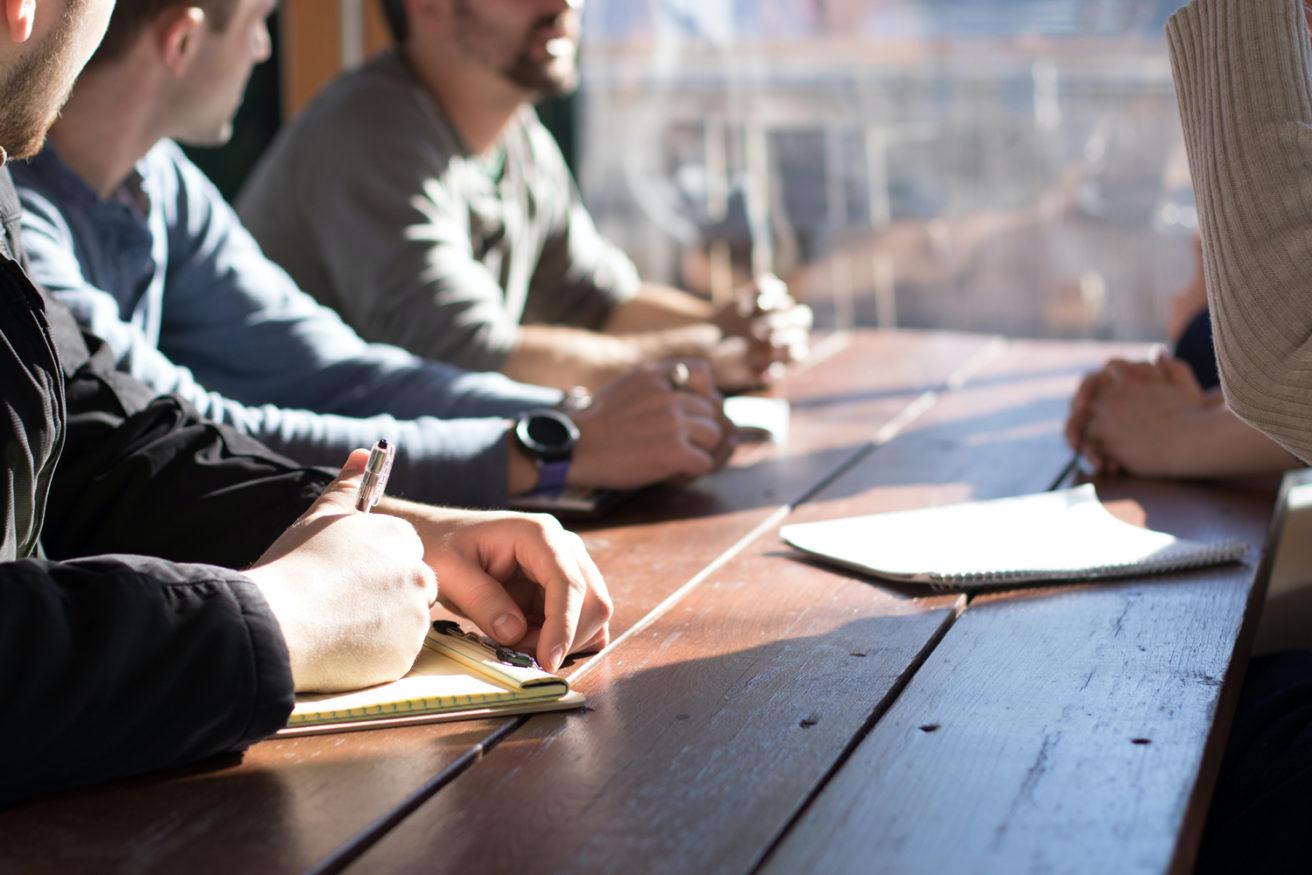 How to lead a hybrid workforce: Tips from 9 experts
When it comes to hybrid work, leaders have many questions about how to make the right decisions for their teams. The top questions that came up in a global Howspace survey included:
How can we achieve the proper balance of remote and in-person work, and reap the benefits of both?
How can we create more engagement and a sense of belonging throughout the whole company?
How do we set clear principles and expectations for working at the office?
To help leaders today be successful with the hybrid work model, we asked experts to share their advice and best practices for leading hybrid teams.
There is no one-size-fits-all approach to hybrid work
Steve Grace – Founder and CEO of The Nudge Group
I think the most important thing about hybrid working is that there is no one-size-fits-all solution.
There is no point going from a full-time office environment to a very rigid hybrid environment where people must be in the office two days a week or must work two days from home—that defeats the object of the whole concept of flexible working.
Great leaders already know that each individual person (or sometimes department in larger organizations) needs to be led and managed differently and this is the same.
At The Nudge Group, we have adopted a true, flexible working policy. Team members who want to come into the office five days a week can do that, and team members who want to come into the office once a month can do that as well. Some of our staff may only want to work during school hours, again there is no issue with this at all.
We only have a couple of regular meetings—a weekly catch-up (conducted virtually or in person), and a monthly meeting conducted in-person (if possible, for everyone). We also use Slack across our organization to encourage chat between team members; this is a great way to ensure we still get that transfer of knowledge between senior and junior staff.
The main issue most organizations or managers have with hybrid working or remote working is centered around trust. But, in my opinion, if you're worried about whether your staff is being productive when they're working remotely, you've got a hiring issue.
Treat people like adults, let them work the way they feel is best for them, and give them the flexibility to suit the different stages in their life, and you'll see this will result in happier and better-performing team members.
Appreciate the complexity of hybrid work
John Losey – Director, Coach, and Facilitator at IntoWisdom Group
The term 'hybrid' encompasses several concepts and creates messy conversations. It's not only about remote vs. in-person, but also about how they interact. How we define hybrid is not just about some people in and some people out, but we're talking about this continuum between in-person and virtual.
Having been in the business of guiding organizations to their next best step toward growth and sustainability for a while, I see too many leaders and consultants settle for simplistic solutions. I would encourage us all to dive into the complicated situation we face, appreciate its complexity, and do the hard work of finding the essential aspects of simple, elegant solutions.
Have a shared understanding of your common purpose
Kenneth-Maxwell Nance – Speaker, coach, and trainer with the John Maxwell Team
Have objective knowledge of others, self, and the common purpose. The more knowledge one has of self, others, and the shared purpose, the better enabled you are to help construct an effective hybrid work model.
When everyone in the organization understands the shared purposes and responsibilities, it's easier to facilitate collaboration and engagement.
Everyone knowing the who, what, when, why, and how, goes a long way when all is said and done in love.
Keep asking questions
Naomi Timmer – Director of H2O-People
My number one tip for leaders when it comes to building a hybrid work model is to keep asking questions. When you engage and open up yourself, then others will follow.
To encourage collaboration and engagement within your team, ask check-in and check-out questions during meetings. Take time for each other—ask how people are doing as humans. And encourage colleagues to give feedback on each other's work.
A hybrid work model is based on trust
Robert Hourie – Director of Data Centers, Infrastructure & Security at GemPool
We have daily check-ins with employees. In some cases, it's a group setting in a morning kick-off video calls or one-to-one meetings with individual employees. The cultural element needs to be maintained, so group chats are critical. There is no replacement for face-to-face meetings so we also ensure that we meet as a group once a week, in person. It is important to find a balance and ensure you don't go down the route of death by meetings.
When monitoring performance, be careful not to micromanage. A hybrid model is based on trust.
For me, learning and development is a major challenges in a services industry like recruitment. Learning from your peers is so important. What we have done is kept to traditional training via online portals. We then bring in the new employees once to twice a week along with some senior members of the team, so they can learn more practically. Learning from their peers and senior members of the team is the biggest advantage I have found. So this will give the business the best of both worlds.
Actively listen to your teams' needs
Maryse Ward – Senior HR Consultant at Folks HR
Listen to your teams' needs. Realities may differ from team to team and may require different approaches.
We must also adapt our communications to the hybrid work mode. For example, if we are used to holding face-to-face meetings only, we must not forget to invite people who are telecommuting. You need to have the technology in place and master it to facilitate dynamic meetings both in-person and virtually.
Manage results, not tasks. To achieve this, you must set specific objectives for each team member and follow up on them. Keep in touch with your people, plan group/team activities, and continue to recognize the work of your team.
Have a clear remote work policy in place and communicate it to all employees. Be prepared to review your policy after six months or one year to adjust it if necessary. This is a new reality and will surely require adjustments. Your remote work policy could include:
The positions that are eligible for remote work
The days or time slots during which employees must be on the job site
The equipment/materials that will be provided by the employer when telecommuting
Security and confidentiality of information while working from home
The responsibilities of the teleworking employee
Health and safety standards to be respected while teleworking
Combat Zoom fatigue with more asynchronous conversations
Brian Casel – Founder of ZipMessage
My team constantly struggles with "Zoom Fatigue" and we found excessive Zoom calls with team and customers is both draining and unproductive.
We've moved most of our asynchronous conversations to ZipMessage so that we can still have face-to-face conversations, without having to book live Zoom calls all the time.
The result is: Higher value conversations and input from our team, since they have the space to consider their response before posting. Plus, a lot more time on everyone's calendars to focus on their work and get a lot more done each day.
Have transparent conversations with your team
Michael Rosenbaum – CEO of Spacer
I found the first step when transitioning to a hybrid model was to have transparent conversations with my team about their preferred work schedule and what is realistic. Sit down with employees and understand what their individual preference is. An employee's situation will completely change whether they feel ready to return to the office, and it's important to offer as much flexibility as possible.
This helps to establish what days they are coming into the office, whether they have set or flexible work hours and then enables you to make informed decisions about the kind of office space to hire. I was able to have these conversations myself, or team members had them with their managers, but in a larger company, this could be done with the help of the HR team.
I also found it helps significantly to focus the whole team on a North Star metric. This keeps everybody focused and priorities clear, which cuts down on miscommunication and makes the job of managers easier.
When it comes to making sure remote employees feel included, it's all about striking a balance and doing your best to keep everyone's interests in mind. For example, making sure all in-office meetings are recorded and passed onto remote employees as well as having special catch-ups that cater to remote employees. We also gave our remote employees a tour of the office when we first returned to make them feel part of the action.
We work with several contractors who work from across the globe, and we make sure to treat them exactly as if they're part of the team. Not only does that help us foster better working relationships with our freelancers, but helps our remote team to feel like they're part of a thriving global Spacer community!
Our team also has an inter-department fortnightly Coffee Catch-up, to give everyone the chance for chit-chat and to get to know each other outside of just work. This also brings together different teams who otherwise wouldn't have the chance to work closely together. We also make sure to have a bigger event every few months, bringing together the whole company—with a virtual pizza party and an online Christmas feast being our biggest wins so far.
Set clear expectations for how to collaborate digitally
Chris Woods – Managing Partner at Plaid LLC
When it comes to fostering collaboration within hybrid teams, finding a balance between the different communication mediums is very important.
While each team member has their preferred method of communication, you need to establish when different tools should be used. When to use email versus text message versus video conferencing versus another project management tool can cause confusion and gaps when transferring communication.
Setting clear expectations for how to collaborate digitally will help limit confusion and the feeling of constantly having to connect information from different sources.
---
Want more tips for leading a team in today's hybrid work environment? Our hybrid work model playbook is full of research-backed insights and strategies to help you out.
You might be interested in these as well
View all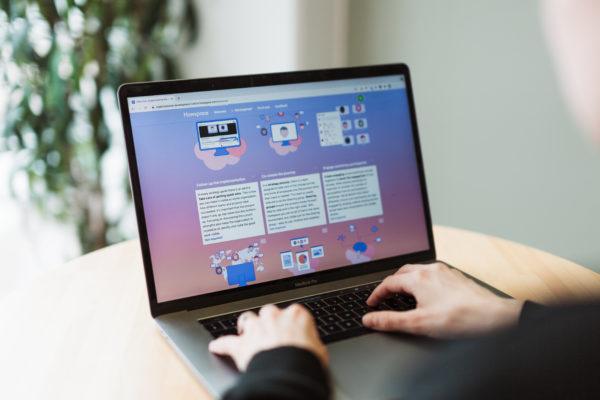 The future of learning: How to design learning experiences for the hybrid world
It's no secret: work as we know it has changed for good. COVID-19, the Great Resignation, and the rise of […]
Read more
View all