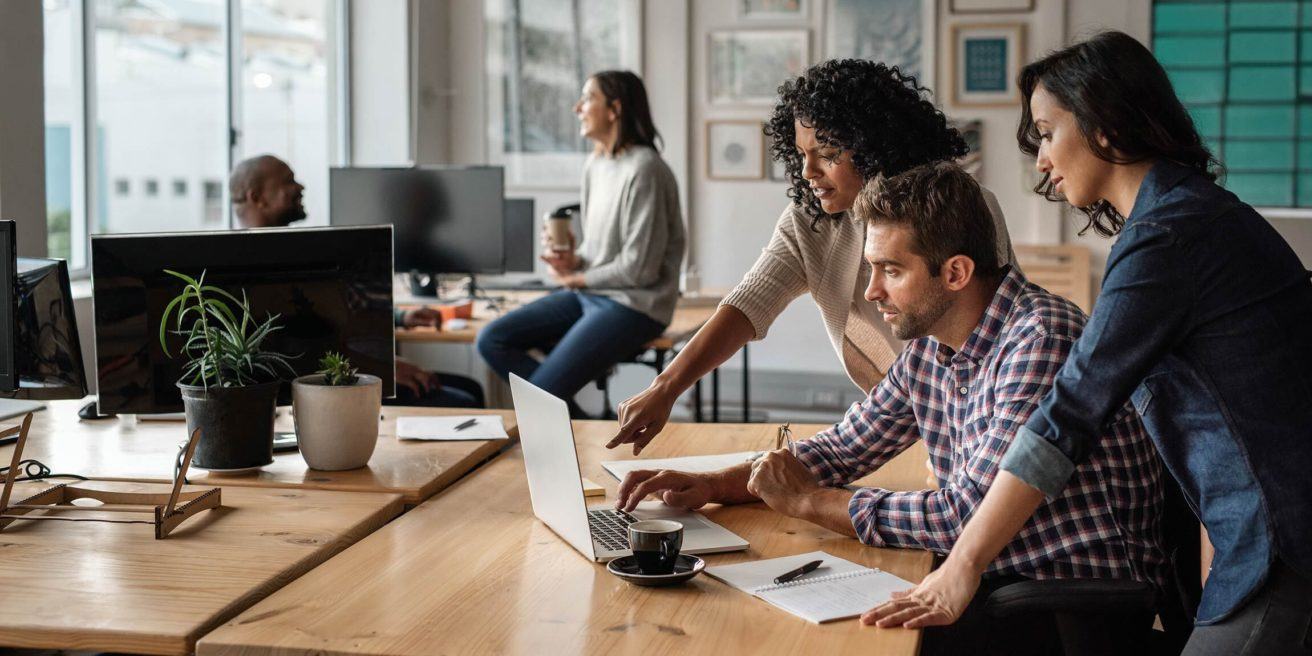 How a pandemic will rewrite the future of learning and organizational development
It seems like overnight, the COVID-19 global pandemic has forcibly changed our ways of working. The phenomena has accelerated the organizational transformation and learning curve of most, if not all organizations. But how can we make sure we build resilience to the rapid change that comes from times of crisis and other outside factors?
We spoke with over 20 experts in the fields of organizational development, learning, and facilitation throughout North America and Europe to get their guidance.
Biggest challenges
We first asked the experts how their work has been affected by the global crisis on a scale of 1 to 10, with 1 being not at all, and 10 being completely changed. The average score was 6.8, indicating that their work has been significantly altered. While the economic impact has definitely been the biggest challenge for businesses, there are other common adversities that have sprung up.
Lack of effective digital working practices
Before COVID-19, around 44% of companies worldwide did not allow remote work. For some of us it may have been easy to just bring our laptop home, log into the VPN or shared cloud drives, and start working, but for others, it's not that simple. Many companies lack the technology infrastructure to offer that capability without sacrificing "business as usual."
Unified remote communication and collaboration tools are a good starting point, but it's not just about having the right technology in place. It's just as much about creating a strong remote culture with regular check-ins and communication. Otherwise, employees can quickly become unmotivated and disconnected.
On the flip side, there is a danger of digital overload. Lars Hoffman, learning director at DHI, shares that, " it can be difficult keeping alignment, overview, focus, and depth with continual digital distractions." Popular tools like Slack are great for immediate communication, but it's easy for important messages to get lost or to become distracted with the endless conversations and notifications.
Inability to transform fast enough
According to a 2018 survey by Tech Pro Research, 70% of companies already had a digital transformation in place or were working on one, but it seems most companies were not far along enough to make COVID-19 a non-issue. Companies are now realizing the benefits of fast-tracking digital transformation. Kerstin Blom, consultant at Krav Xperts, says that the biggest challenge is "not to go back to before, and instead create something new and better using all that we have learned using digital meetings and tools."
Working practices in the future
While some organizations will eventually go back to strict work-in-office policies, most companies will permanently transform to work in more digital ways, and hopefully realize that it can be done effectively. At the very least, organizations will know how to accommodate work-from-home needs in the future when it's required again due to another pandemic or other outside factors.
Director of Conferences and Global Events at International Association of Facilitators, Paul Nunesdea, believes that "a virtual economy will start to represent a huge chunk of the world economy."
Blended working practices
While it may not be possible for all companies to have a fully distributed and remote workforce, Jouke Kruijer, management consultant and executive coach, emphasizes the importance of moving to more blended work practices. Blended working combines on-site and off-site working, enabled through information and communication technologies (ICT). Blended working is time-independent (flexibility in when and how long workers engage in work-related tasks) and location-independent (where work gets done).
Working from the office, working from home, having meetings in a restaurant, prepping for a presentation on the train, online file sharing, and work-related use of smartphones are all examples of blended working practices.
For an increasing number of tech-savvy workers who wish to build flexibility into their work and non-work lives, blended work gives them control of location, time, and pace. Moreover, 76% of workers would be more willing to stay with their current employer if they could work flexible hours.
Essential skills and capabilities needed for rapid change
In addition to the obvious digital skills, there are several soft skills that are needed to adapt to these times of accelerated change, along with the uncertain future.
Communication
"Be social as much as possible. In addition to online chat tools, pick up the phone and utilize other channels," Blom stresses. Company transparency and regular communication are vital, but so is empathy and feeling connected with your colleagues.
Each individual is dealing with these times in different ways, but nobody has to feel alone. Many companies are getting creative by doing things like virtual coffee breaks, lunches, and after-work online game nights to keep connected and spirits high.
Patience and reflection
Kruijer advises that it's necessary to "sit with the mess and reflect instead of panicking." These times call for us to practice collective sensemaking to more clearly see what is unfolding and not revert back to the same old ways.
Collective sensemaking takes into account several perspectives to figure out what is changing and what is needed next. No one person has the full picture or the answers and each person has blind spots or limiting beliefs. During these times of rapid change with complex dynamics to navigate, the need to stay sensitive and responsive to a changing world is critical.
Scenarios building
Scenario building takes a look at current and historic trends and events and develops potential scenarios to identify possible pathways towards a vision of the future. Sensemaking helps organizations improve strategy development, raise awareness for possible future situations, and helps people to be prepared for these situations.
Related to scenarios building, Laurent Marbacher, author and consultant, also calls for the need to enhance cognitive plasticity. Cognitive plasticity refers to an individual's current average level of performance under normative conditions versus his or her underlying potential.
Tips for improving digital collaboration
The need to speed up digital transformation is evident, but organizational change doesn't need to be overwhelming or done all at once. Real change is a process, and there are several things you can do now to improve your digital working practices.
Here are a few tips from our experts:
Self-care
First and foremost, we all need to take care of our own well-being. "Don't sit for hours behind your screen. Walk, exercise, play," shares Kruijer.
"Make your digital meetings shorter than face-to-face because people tend to have shorter attention spans on video conferences. Prepare them very very precisely and have a common platform or document to show and to work on. Make presentations as visual as you can," says Marbacher.
Easy tools
"Choose simple, easy to use tools and use one tool that corresponds to each purpose," advises Blom. Invest now in online collaboration and not try to copy old ways with new technology," adds Rik Berbe, change facilitator at PRCS.
Think outside the videoconferencing box
Dr. Paige Wilcoxson, learning and experience designer and psychologist at Psyche Learning Experience Design, and Priya Dasgupta-Yeung, director of product education at Feedzai, offer several tips for facilitating digital workshops, among them are thinking outside of the video conferencing box.
"VC tools, such as Zoom, Skype, or Google Hangouts are great for hosting a brief webinar or meeting, but they are not ideal if you want a learning experience that would benefit from the deeper collaboration over an extended period of time…Using a tool like Howspace in conjunction with a VC tool can give you the best of both worlds, allowing you to interact with your participants by video, while allowing for collaboration an extension of the learning experience."
Digital participatory leadership
Since you can't physically walk the floor, you have to be proactive about creating opportunities for you to connect with your team – and for them to connect with you.
"New ways of digital, participatory leadership are needed in these times. An innovative way that some of our customers have created during this time to stay on top of the well-being, pulse, and concerns in the organization is to take communication to a digital platform. This can serve as an internal 'town hall' – a place where employee dialogue can flow freely, but still be facilitated. AI plays a big role in rapidly making sense of all that input. Open questions can be supported with weekly quantitative surveys or pulse questions," shares Tapio Kymäläinen, President of Howspace, North America.
AI
"Embrace AI!" Nunesdea exclaims. There are digital collaboration tools out there with AI features, like Howspace, which can help analyze overwhelming amounts of data and discussions to help make sense of things.
The perfect time to explore
While this time can be stressful and uncertain, it's also a huge opportunity to work on transformation for the future, not just now. There are lots of tools offering free trials and this is the perfect time to explore and experiment with all the amazing technology that's out there. Go beyond Zoom, Teams, Basecamp, or Slack.
By the way, this expert roundup was facilitated through Howspace.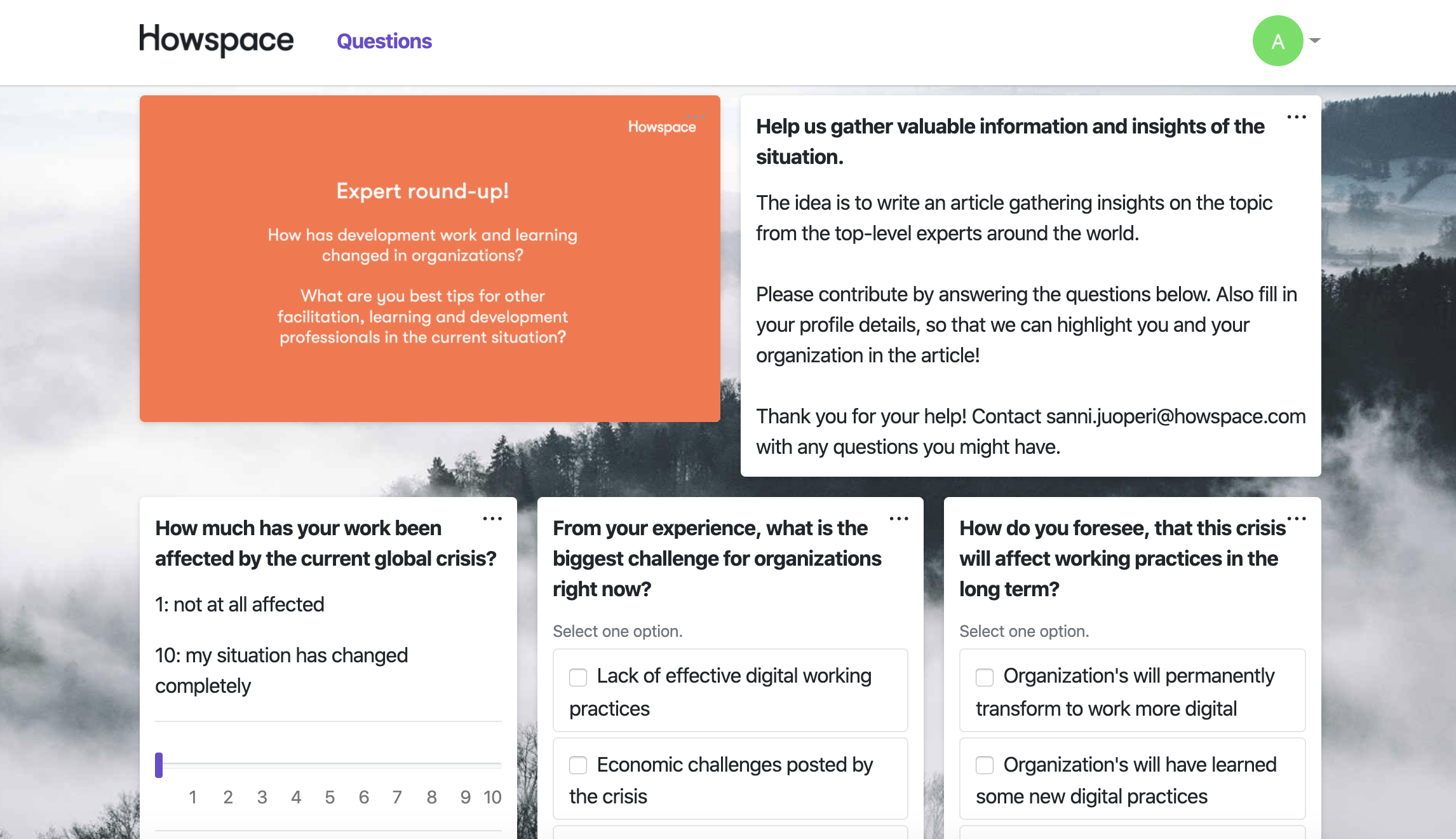 ---
Why not try Howspace, the AI-powered online platform that brings digital collaboration and social learning to the forefront of your process and development initiatives? It's free, no strings attached, no credit card needed.
You might be interested in these as well
View all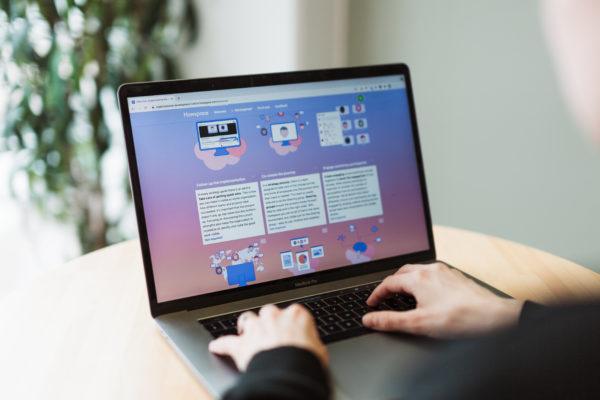 The future of learning: How to design learning experiences for the hybrid world
It's no secret: work as we know it has changed for good. COVID-19, the Great Resignation, and the rise of […]
Read more
View all