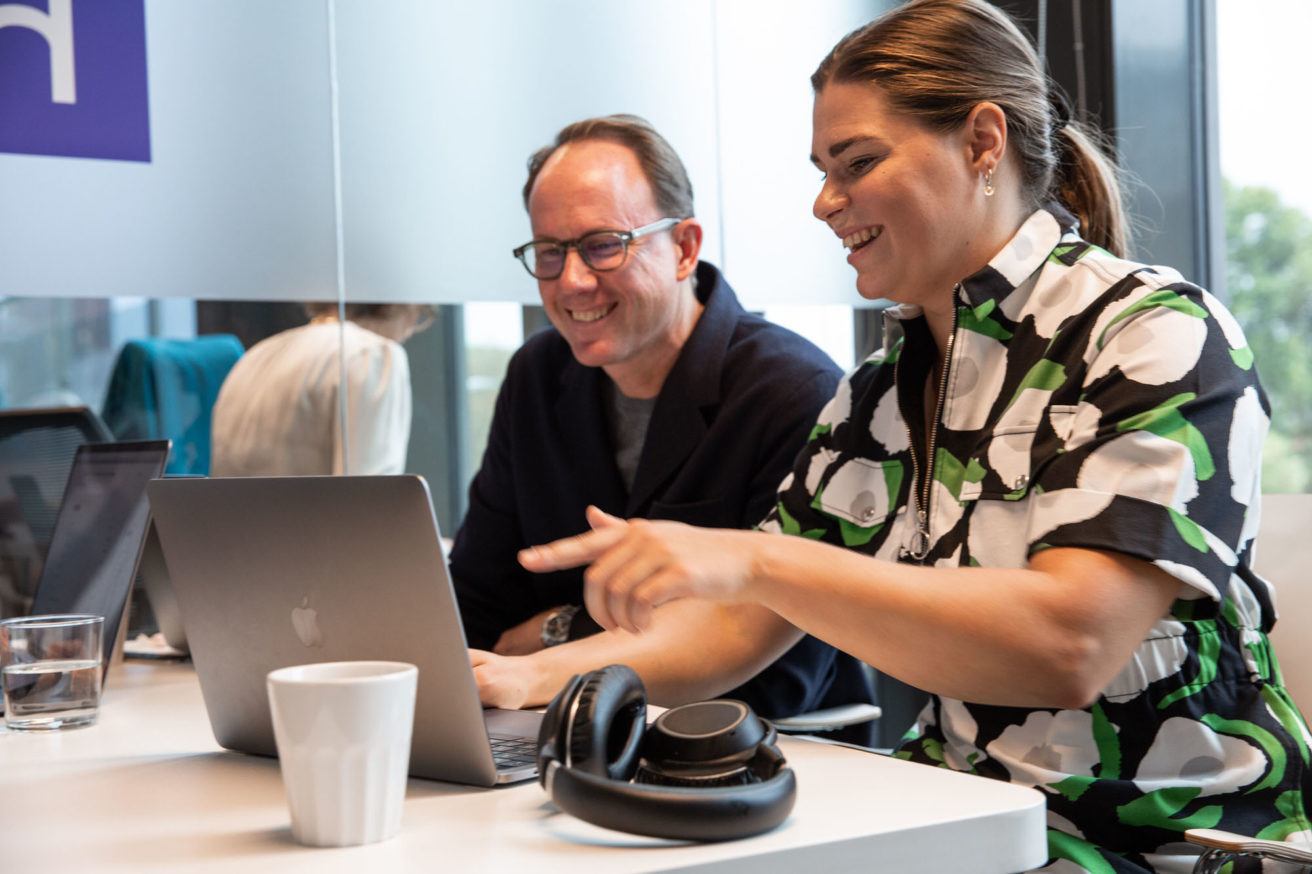 5 steps: How social learning and research-based knowledge merge in the heart of learning programs?
Howspace, a digital engagement and collaboration platform, is a key part of learning and online training. It is used at the Finnish Institute of Occupational Health's to support various coaching and training programs and events on a monthly basis.
Telma Rivinoja, an expert at the Finnish Institute of Occupational Health, and Johanna Jalava, Product Manager, do their work at the heart of learning and online training. Coaching at the National Institute of Occupational Health has been supported digitally for some time already, and the aim has been to make the sharing of experiences an even more integral part of training and to support social learning.
With the help of the digital learning environment, the theme to be studied can be easily delved into with other participants also online. Participants have genuinely time to reflect and explore, try something new in practice, and seek ideas and feedback from other participants and coaches. In this way, the output of training can be rooted in everyday life.
Jalava and Rivinoja summarize the five factors that bring added value to supporting digital collaboration and learning.
1. Good preparation speeds up the start
Learning and collaboration are supported by the National Institute of Occupational Health before, during and after online and face-to-face training. According to Rivinoja, it is of great value from the point of view of the wholeness that there is the possibility to get tuned into collaboration in advance through surveys and discussions. Materials, too, are distributed over the digital platform well in advance so that participants can arrive on the site with their preparation tasks done.
"In coaching, we get into the themes we are dealing with quickly and can put all our time and energy into the topic of the day and the issues most important from the viewpoint of the group. The dialogue between the network of educators and professionals is of paramount importance. Good preparation enables common time to be focused on where it is needed most."
2. Sharing experiences and creating common meanings are at the centre
"We at the Finnish Institute of Occupational Health believe in communal learning and encourage it in diverse ways in connection with our various training events. As regards learning, both the online community and our own workplace community have a huge role to play," Rivinoja says.
The online training events provided by the Finnish Institute of Occupational Health are down-to-earth and based on research knowledge, which is distributed in the form of various materials and information packages. In addition, people can share their own opinions and experiences in the coaching events and see how they relate to the opinions of others when votes are tallied.
"People are basically interested in participating in discussions that are important to them. It's great to see how the conversation gets off the ground and people find that they're not alone with their challenges," Rivinoja says.
"It is of paramount importance to note that each participant has his/her own everyday experience with respect to the topic being studied, and sharing ideas is really important. With Howspace, concrete experiences are readily shared, and participants stand to gain a lot from other group members' contributions. Howspace enables the taking down of communal notes and the documentation of group work with texts and images directly in conjunction with coaching days and encounters proceeds without any glitches. Ownership is established when the wholeness is built up together. At the same time, the participants are proud that this is our output," Jalava explains.
3. Ease of participation, regardless of time and place
"It is important to us that we can also use our network to reach and bring together those people who are unable to break away from their daily work to participate in training," Jalava opens.
Efforts have been made to keep the participation threshold as low as possible.
"Ease of use is of key relevance in every respect. The tools need to be simple not only for the participants but also for the trainers so that coaching is easy to set up and any changes can be responded to quickly. In this way, we can add currency to our content," Rivinoja continues.
"When using online platforms, there is often the misconception that the participants need to have good technical skills and a lot of technical support. With Howspace, we receive very few questions about the use of the platform, because everything runs smoothly. Content producers and trainers build content characterized by real quality and user-friendliness. We want to build an intuitive learning experience so that the focus is on learning and doing," Jalava emphasizes.
4. Individual guidance and targeting: communication and encouragement as needed
From the point of view of guidance and facilitating online training, this duo places special attention on various activities inviting people to participate and using which the participants' learning can be supported.
"It's really important that we can target communication and reminders in relation to all the things that the participants have done on the platform. We don't want to send messages automatically to everyone… instead, we focus on supporting the path of learners based on when they last visited the workspace or at what stage they are in regard to doing their personal independent assignments. Via the platform, we can encourage those who need encouragement and pay attention and thank those who have already done their job," Rivinoja rejoices.
"Even with minor instructions and formatting of settings, we are able to perform really effective steering actions, even if they have necessitated by manual monitoring."
5. Taking chances, experimentation and new enthusiasm
Rivinoja and Jalava shed light on the features that while using the online learning platform is easy and intuitive, new experiments can also be easily launched. There are a lot of ways of working and new ideas often emerge even after a long time of use.
"It is important to us that Howspace is a constantly-evolving work environment and we can also make our own ideas and needs well known in development work. New opportunities are constantly being offered. In addition, we have often received good ideas from the Howspace community from other platform users, who share their experiences openly. It's always nice to hear what and how others do their work and draw ideas to oneself."
---
Psst! You can start for free right now! Signing up should only take a minute, and then you can get right to building your own learning journey in no time!
You might be interested in these as well
View all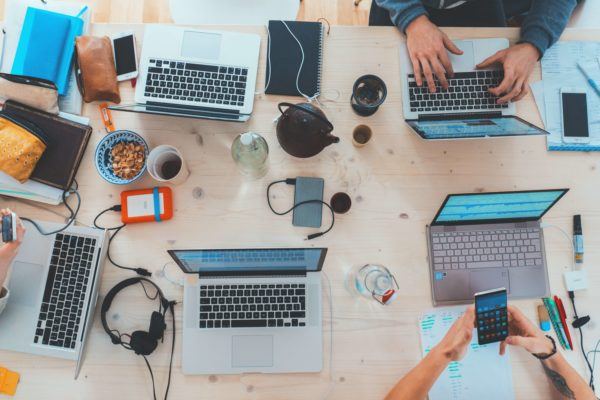 E-learning vs. blended learning — definitions, differences & use cases
The terms e-learning and blended learning are often used interchangeably, which is hardly a problem in casual conversation. However, since […]
Read more
View all