Howspace for Organizational Development
Bring people together to collaborate in modern ways that create a lasting impact and move change forward.

The all-in-one platform for transforming organizations
Facilitate organizational transformation, involvement at scale, and cultural change that creates a lasting impact.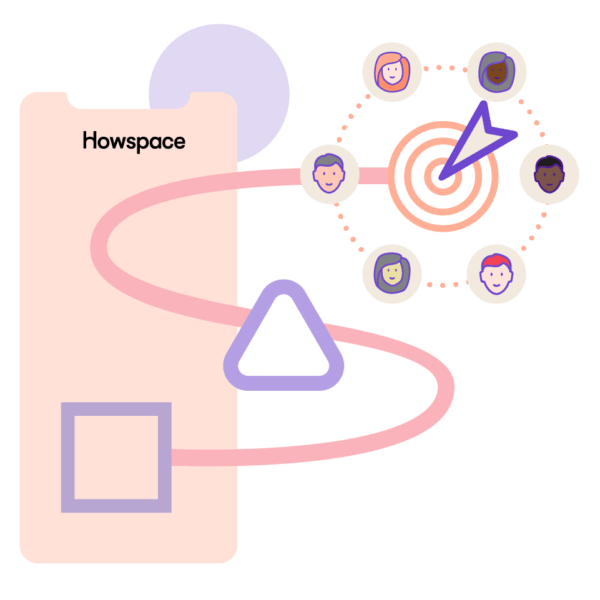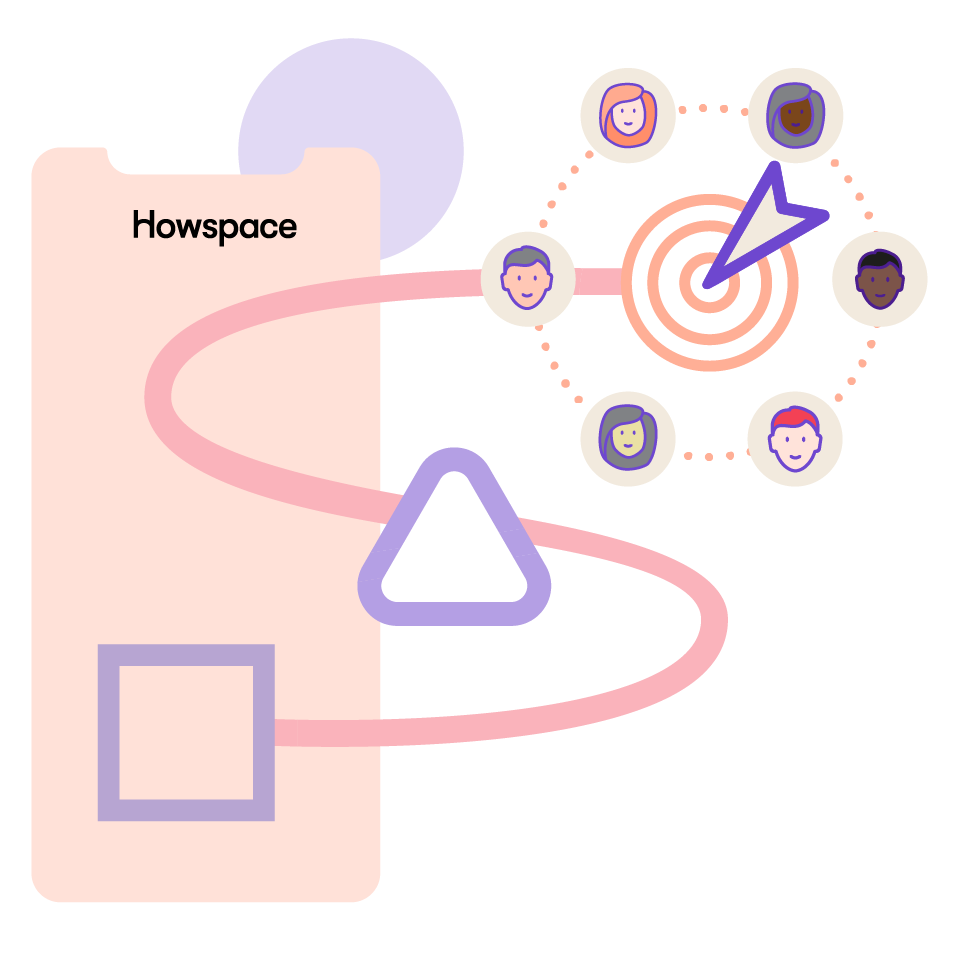 Facilitate transformation
Facilitate change by building clear context, encouraging participation, and offering a flexible suite of tools that lives with the process.

Involve in the strategy process
Create a hub for dialogue and decision-making in order to maintain the level of involvement naturally, continuously, and transparently.

Create true dialogue at all levels
Invite everyone to conversations around a shared purpose and make sense of those discussions at scale with real-time AI summaries.

Transform culture with new ways of working
Establish new, impactful ways of working to foster an era of inclusive culture and broad collaboration that functions across geographies and across organizations.
Benefits for OD professionals
Here's how Howspace helps you help your people

Supports cross-organizational collaboration
Enable collaboration across organizations and geographies with easy and secure access.

Scalable & engaging
Achieve high engagement rates and make a bigger impact with a large number of participants.

Customizable to asynchronous & synchronous
Tailor workspaces to enhance synchronous and asynchronous collaboration within groups.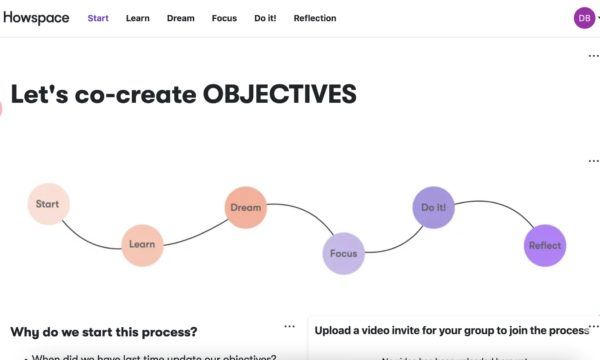 Co-creating 4D Objectives
This is a practical goal-setting template that utilizes an appreciative inquiry-based 4D-model in the context of a setting company or team-level objectives.
Try the template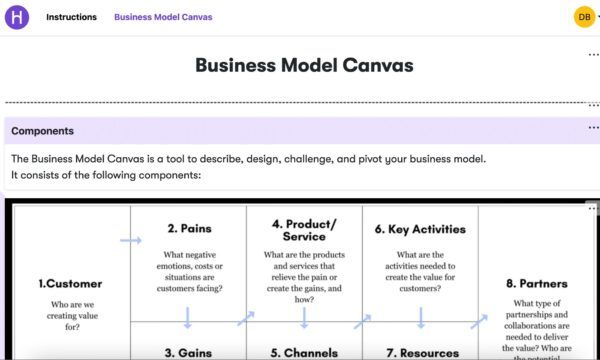 Business Model Canvas
The Business Model Canvas template helps you get your entire business quickly defined, explained, and visualized.
Try the template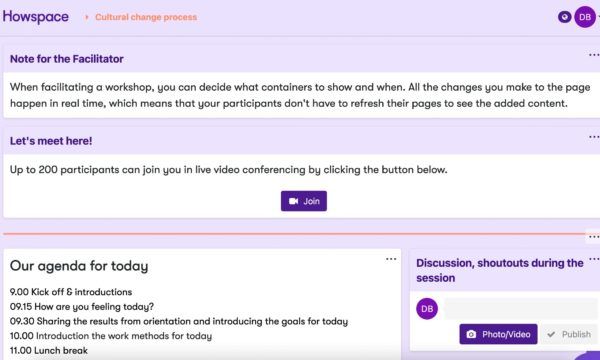 Leading a Change Process
Begin the process of creating cultural change in organizations with synchronous workshops, asynchronous integrations, AI sense making, and more.
Try the template
View all
What Howspace facilitators say about us

"Virtual working methods contribute to equality when the discussions are not only analyzed by humans but also by AI. Howspace really gives every individual the opportunity to be part of the decision-making process."
Lotta Vuoristo, Head of Culture Journey at KONE Corporations

"I've never before come across a program that's so simple to use and supports asynchronous work and the entire process end to end."
Santeri Pääkkö, Change Management Specialist at Senate Properties

"The digital ways of working bring more participation and equality to the process. Everyone's voice matters the same on a digital platform. This is a possibility for leaders to hear what people in their organization are saying, at a new scale."
Elina Aaltolainen, Consultant at Milestone (Working with Aktia Bank)
Trusted by



Stories on organizational development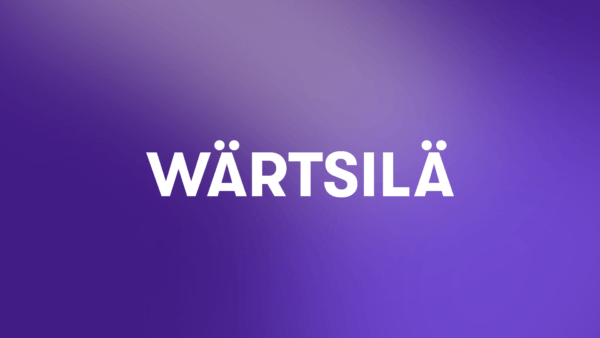 Employee engagement: Wärtsilä Energy involved all levels in strategy work
Wärtsilä energy decided to change their strategy – and how to plan it – by consulting the organization in order to adapt to the changing industry.
View the story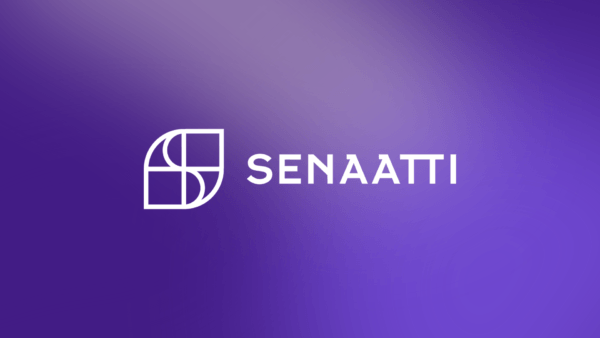 As many as 75% of Senate Properties employees engage in co-creation every month⁠
State agencies lacked a centralized system to support collaboration. Senate Properties started using Howspace widely to enhance collaboration and digitize work.
View the story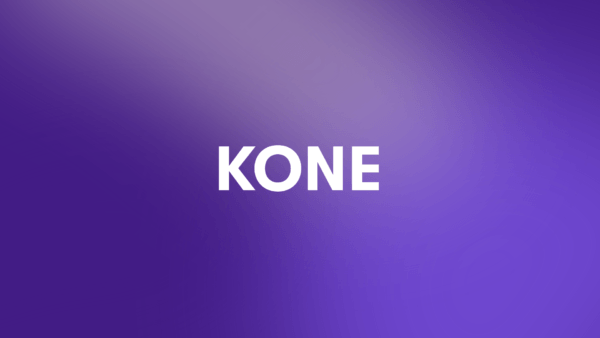 Powered by the people: Elevator company KONE renewed its values with all 60,000 employees
KONE Corporation is a pioneer in building a community culture. Howspace supported KONE on its journey to develop the company culture and renew its values.
View the story