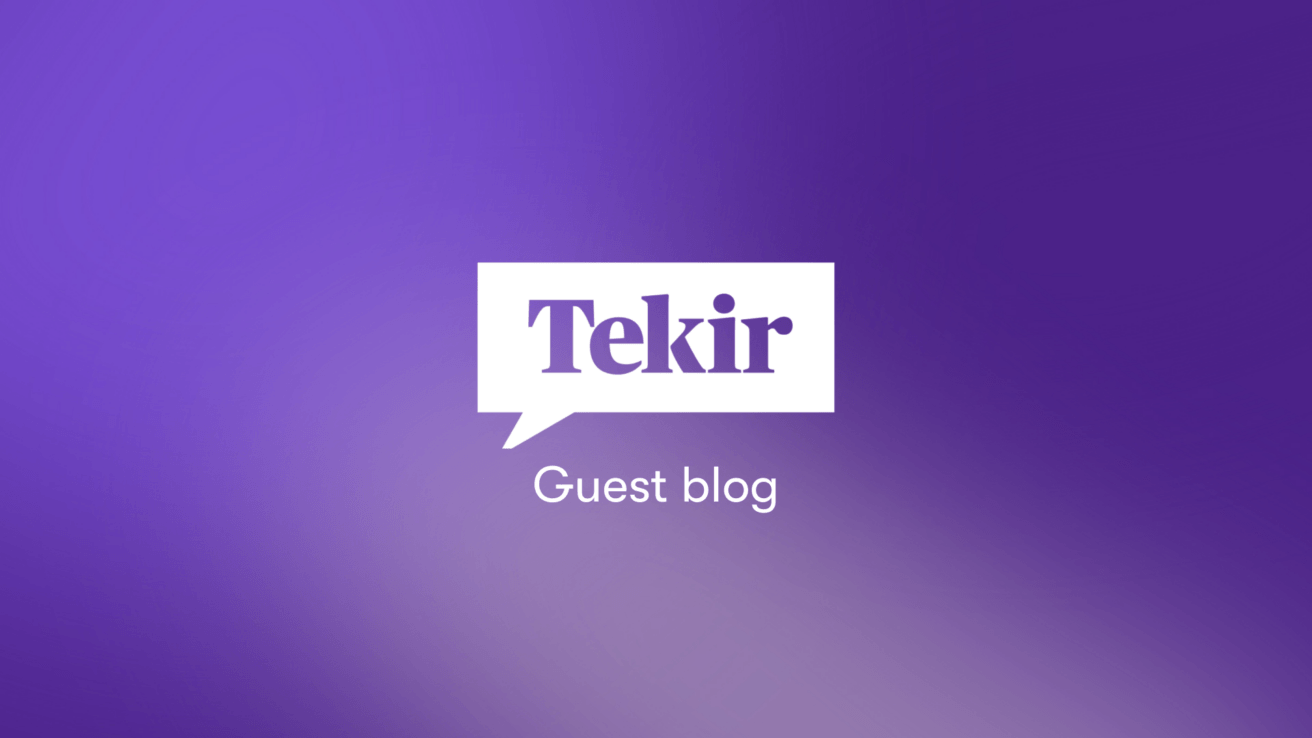 The modern transformation leaders' imperative: creating engagement and enabling meaningful conversations
This is a guest blog written by Antti Miettinen, Principal Consultant at Tekir.
People are both the best and the most challenging aspects of leadership. This dual nature has long intrigued those who seek to understand the essence of great leadership. Leaders must show resilience and commitment. They must tolerate and lead people effectively during challenging times or when they might not feel like it. People must be led to drive change and innovate even when everything seems just fine.
A core tenet of leadership remains unwavering: leaders must deliver on expectations set by those above them. The methods to achieve these goals vary widely and can encompass a vast array of roles and strategies. The context of leadership adds its own unique touch to this complex landscape, from which everyone seeks their most suitable approach.
We explored the state of leadership in the spring of 2023 by interviewing several Finnish CEOs and C-level executives. My colleagues Ilari Leskelä, Heikki Herlin, and I believed that if there were any significant shifts in leadership dynamics, they would be evident now – after three years of unprecedented crisis.
Some tectonic plates had indeed shifted.
Lead your organization's change capability
If someone claims to know what will happen in six months, they're lying. Despite the abundance of information, the ability to predict the future in the short term has significantly diminished due to global upheavals. On the other hand, it seems easier to forecast the progression of major transformations even decades ahead. The green transition is one of those changes.
The fog cloaking the near future is thick. However, the past crisis years have taught organizations to adapt to unexpected situations more flexibly than before. Many leaders now believe in their organization's ability to change more than ever.
The era of trend spotting appears to be over – at least for a moment. Instead, leaders are focusing on daily operations, customer needs, and enhancing the resilience and adaptability of their own organizations.
Leadership is a balancing act between the amount and speed of change. It's vital to understand the rev count of your organization. When may the engine stall, and when do you cross the rev limiter? How much change can be activated, and how rapidly? The pace of organizational change must be recognized.
Ask these questions:
How can you distinguish significant business developments from noise?
What can be learned from challenging situations?
How much and how quickly should a strategy bend due to external signals?
What methods ensure a clear situational picture in leadership teams?
How do you strengthen the change readiness of your own organization?
Invest in internal communication; It's the transmission of change
In the midst of change, deliberate and truthful internal communication and change communication stands out. Leadership equals communication, and leaders are increasingly required to engage in internal communication. Leaders expect better communication skills from other midlevel and team-level tiers, too. They expect managers to step up and assume the role of a leader. Together, they are tasked to prevent information blackouts in the organization and to promote a culture of open communication and feedback.
Amidst growing demands, a leader is asked to continuously shape the culture, to listen, and to persistently communicate. If the culture and interaction are not right, a change situation can lead to significant problems – at worst, employees' wellbeing and capability to work diminish; they quit jobs, or – even worse – slide to silent quitting mode.
During the pandemic, many saw significant successes in internal communication – perhaps so, because the situation forced them to come up with new ways to lead. Every leader who had invested in continuous and open communication and adopted new ways to convey messages had also achieved visible results.
The investment is worth it, as the communication expectations of the younger workforce have risen. Leaders have responded to the demands of the new generation of workers with varying success. Organizations and industries with an inherent culture of openness, flexibility, and active internal communication have had an easier time adapting.
Consider the following statements and their relation to communication:
I fully understand the significance of my job in the world and in my own life.
Finding the right information and the right people is easy.
I have no reason to doubt my leaders' intentions.
My words find the right forum, and they are listened to.
One email isn't enough to grasp a change, but after two, one should be already able to cope.
The modern leaders' imperative: Clarifying core responsibility and facilitating encounters
An org chart is an easy way to understand how the organization works. However, alongside hierarchy lies a complicated network of interpersonal interactions. Both the hierarchy and the network rely on power and authority. If official areas of accountability and responsibility are blurred, power dynamics emerge in the unofficial organization. The first is easier to understand, the latter much more difficult to grasp.
Leadership oscillates between two modalities: in times of crisis, a leader firmly holds the rudder, steering through turbulence. In calmer periods, a leader fosters interaction between stakeholders. Achieving a balance between these modalities as well as the hierarchy and the networked, self-organized ways of working is essential.
The rapid changes and global crises of recent years have been burdensome for many, intensifying concerns about personal resilience and adequacy. Ambiguity can be daunting. The overflow of information can be overwhelming if expectations towards teams and individual contributors aren't clear. The desire for clear core responsibilities has grown. A growing trend is clarifying core responsibilities and making accountabilities more transparent.
Yet, leaders must continually tend the campfire, facilitating encounters and prompting the right individuals to converse, collaborate, and fix strained relationships. The goal of these facilitated encounters is to help people discover common ground, often reaching conclusions the leader already envisioned.
Modern leadership is often described as servant-like, facilitative, or even symbiotic with stakeholders. There is no longer a singular queen or a king. No leader can be everywhere or know everything, making the creation of open discussions a central task.
Facilitating encounters can also be used to enhance diversity in decision-making. Whilst workforce diversity evolves slowly and gradually through recruitment, diversity in brainstorming or decision-making can be boosted more effortlessly by managing the network by including individuals from different parts of the organization or even outside it.
This highly interactive model is especially suitable for expert organizations that thrive on innovative ideas and the ability to advance them. Yet, when necessary, leaders must step forward and tie all the threads together.
Leaders, ask yourselves:
How actively do you lead your network?
Are you committed to spending ample time on facilitative leadership?
Do you believe that inclusive practices benefit your organization more than potential ambiguities might harm it?
Are you afraid of conflicts? If so, why? If not, can you resolve them sustainably?
What's your organization's pace of change?
Can your employees pinpoint their core responsibilities?
Engagement and inclusion in the age of hybrid work
Hybrid work has become a concern for many. Well-being at work, mental health, commitment, communication, innovation, and community feeling – the list of concerns is lengthy.
There's no going back to how things were. According to a recent survey (dated October 18th, 2023) by Suomen Yrittäjät (Finnish Entrepreneur), nearly half of the employees would consider changing jobs if remote work opportunities were not available. On the other hand, there are papers that suggest productivity in remote work to decline significantly.
So, how does one lead when the list of concerns and threats to workforce well-being and productivity has grown?
The answer may lie at the heart of modern leaders' imperative: facilitating encounters and discussions. We must come up with new magnets that draw people to gather around a single table. We must ensure participation is equitable and inclusive and that no one is left alone somewhere in the remote parts of the network.
We leaders must be courageous and step into the midst of the people.
---
Antti Miettinen is a Principal Consultant at Tekir, who has specialized in developing leadership and internal communication for various organizations, as well as providing consultancy and executive coaching for change and transformation projects. With 20 years of experience, he has led change programs in international companies, such as Nokia and Finnair. His leisure activities in taekwondo have provided him with valuable lessons in leadership and the ability to tolerate uncertainty.