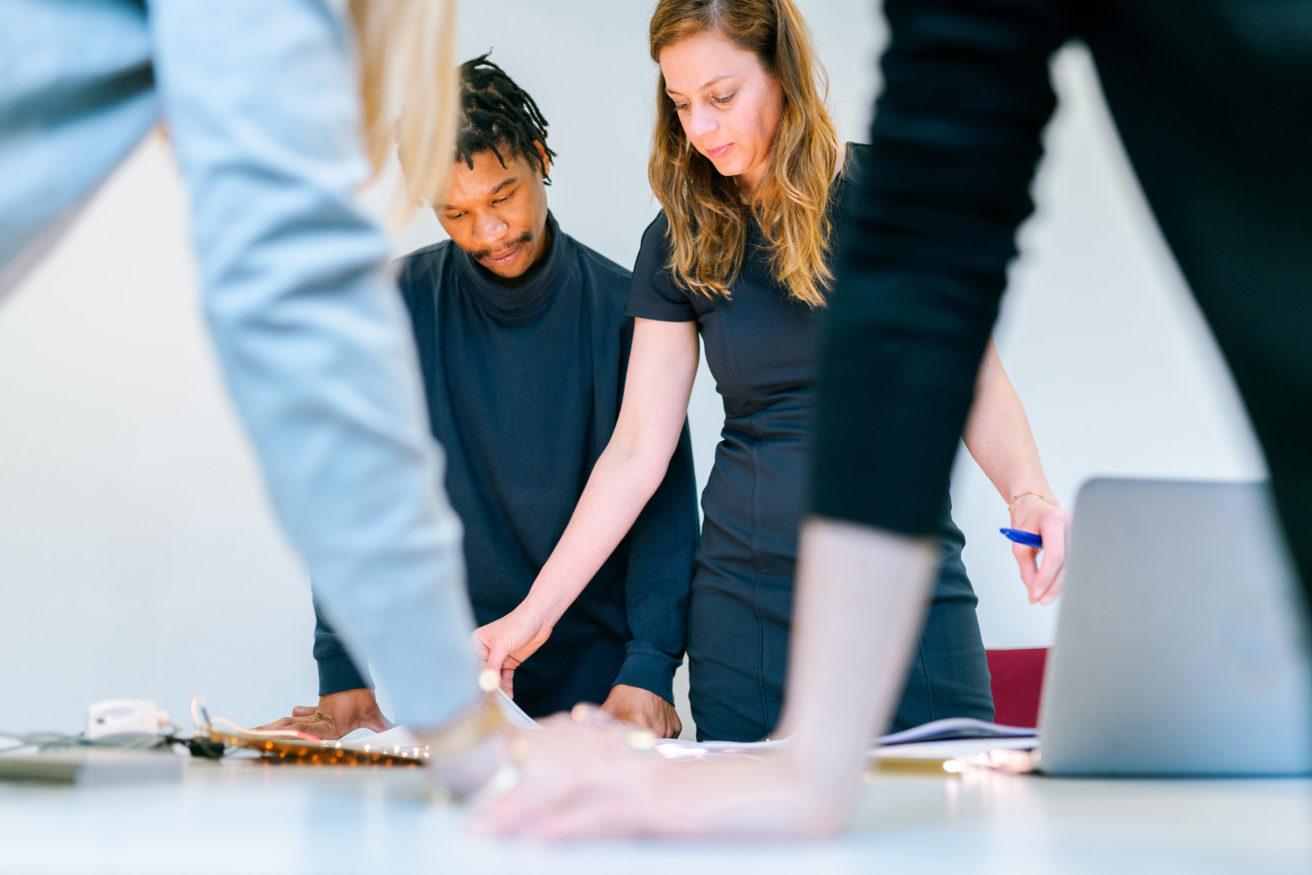 8 leadership tools every business leader should be using
There's no doubt that the workplace has transformed entirely since COVID-19. As the number of vaccinated people grows, many organizations are heading back to the office, trying to reestablish "business as usual." However, many other organizations understand there is no going back to "normal" post-COVID.
The advantages of remote work are clear, and leaders now find themselves working in increasingly digital environments. With day-to-day functions being fully remote or hybrid, many leaders are now faced with the challenge of adapting. 
To evolve, you need to leverage the right tools for leadership —some physical and others mental. In doing so, you can become a participative leader by encouraging greater co-creation between team members.
Below, we'll get into eight tools you should be using as a leader in today's work environment:
Dynamic workplace communication tools
Leadership assessment tools
A strategic mindset
Confident (and competent) decision making) 
Organizational tools
Mentorship programs
Facilitation skills
Interpersonal skills 
1. Dynamic workplace communication tools
The better you communicate, the better you'll lead. 
Communication-based inefficiencies cost organizations an average of $62.4 million per year, according to David Grossman's report, "The cost of poor communications" which included 400 large companies and 100,00 employees. Per worker, that amounts to $26,041, on average. 
If people aren't communicating correctly, they aren't participating or co-creating. 
Having internal communication tools that reduce inefficiencies and encourage productive conversations is crucial to your leadership. Of course, there's email and instant messaging tools like Slack and Teams for quickly exchanging short messages between colleagues. These tools help ensure everyone remains in the loop, whether they're at the office or at home. Zoom and other video conferencing tools help emulate the face-to-face conversations often needed to properly convey information.
While these tools have their uses, they're ultimately just streams of information without structure. The more communication tools we use, the easier it is to lose focus due to neverending alerts and notifications. 
In addition to such tools, organizations would benefit from a digital collaboration platform that supports a hybrid work environment. For example, Howspace gives everyone a shared context and acts as a noiseless space, enabling you to facilitate dialogue and co-create change. Howspace has chat features along with a video conferencing integration, offering the best of both worlds. Even better, you can communicate with a limitless number of participants at one time.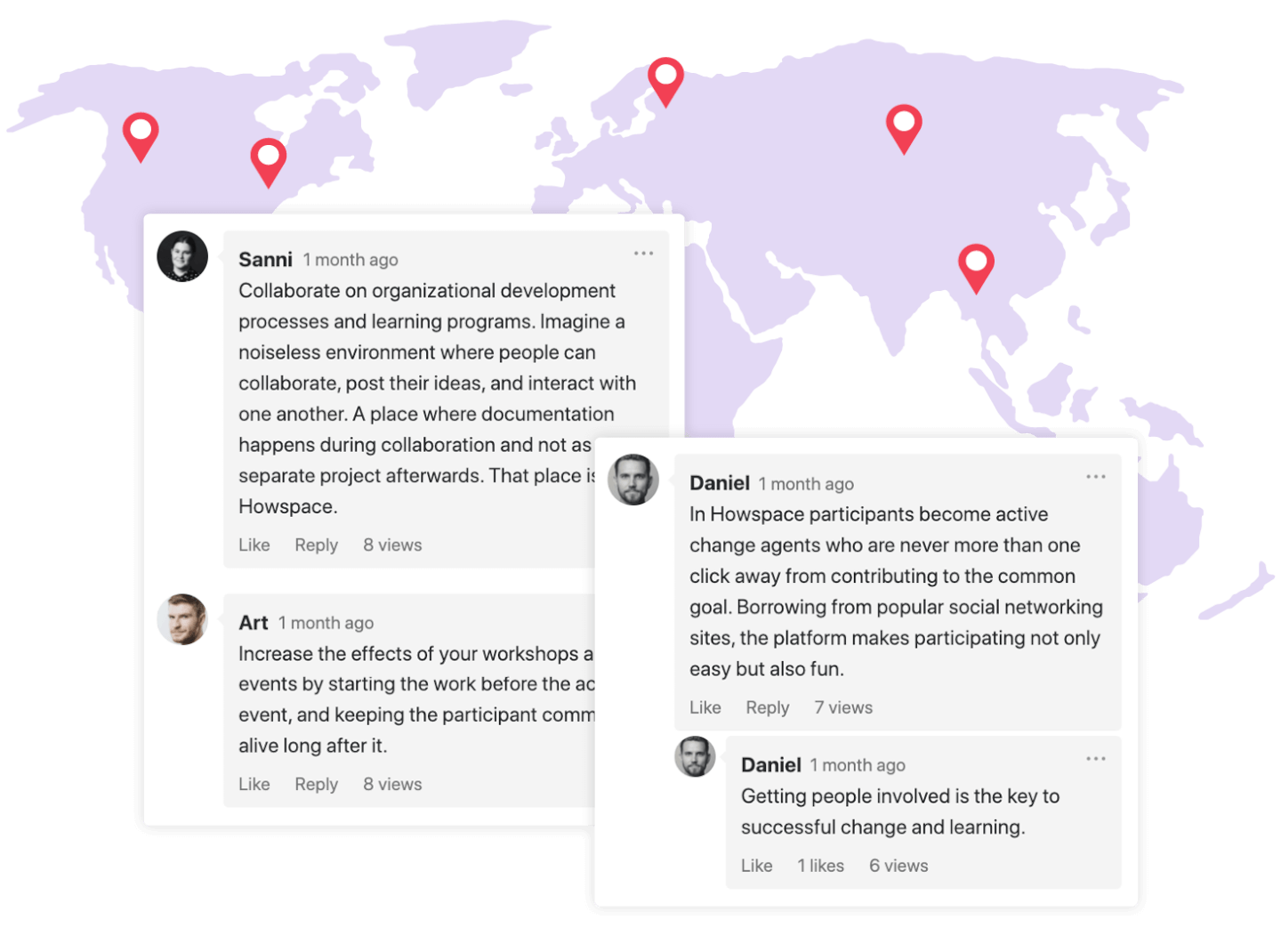 2. Leadership assessment tools
The purpose of leadership assessment tools is to identify someone's capabilities as a leader in different areas. They also help describe someone's best traits and how they fit into specific roles within an organization.
Such tools tell you how you're performing as a leader. With that information, you can emphasize your strengths and course-correct your weaknesses.
Leadership can be assessed in a range of ways. One way is through an employee survey, where teams provide feedback on how you're performing. The information gathered from these surveys would give you a helpful perspective on how people view you. It also promotes a participatory work environment, as you're making employees an active part of your leadership process by giving them a say.
Another example of a leadership assessment tool is the Myers-Briggs Type Indicator. With 16 unique personality types, these tests provide well-rounded insights into a leader's capabilities and character traits. 
3. A strategic mindset
Here's the first tool that's more of a skill than a product or device that can help you.
A strategic mindset helps ensure you're always thinking one step ahead—a trait that's essential to all leaders. When you're a manager or an executive, your job is often to be predictive, anticipatory, and prepared for all potential outcomes. This way, you're being proactive, not reactive in your response to all manner of scenarios, such as:
Movements within your team
Increasing concerns
Advancement opportunities
A new competitor has entered the market
A strategic leader is an agile leader. To thrive in today's environment, many organizations are prioritizing agile transformation, which requires that leaders develop new mind-sets and capabilities. Agile leadership is basically about being flexible and being able to navigate complex environments. As an agile leader, you can zoom out to understand the big picture, and zoom in to understand what it means for you and your business.  
Howspace supports agile leadership with its data collection and reporting capabilities. With the platform's AI capabilities, it's easy to quickly make sense of huge quantities of unstructured data so you can apply learnings to your long-term strategy. 
4. Confident (and competent) decision making
You could be a strategic thinker with plenty of practical knowledge yet feel paralyzed by indecision. With that said, being firm with your decisions can quickly turn into a negative if they're unwise and not in your team's best interests. 
You can use different apps to strengthen your ability to make reliable and valuable decisions that positively impact the business and your team. For instance, Lumosity and Fit Brains Trainer help keep your brain sharp by working your "thinking muscles."
Your mental and physical health are also integral to the soundness of your decisions. By making healthy work-life fit decisions, you provide an example for your team to do the same.  
Most importantly, be sure to involve your whole team and tap into the wisdom of the crowd when making decisions. This way, it's a lot easier for people to get behind the choices made. 
5. Organizational tools for leaders
When you're leading a team (or multiple teams), your ability to organize becomes your most coveted skill set. A project management tool like Monday, Asana, or Trello provides visuals of what projects are new, in progress, in review, or complete. You'll also know who's working on what and when projects are supposed to be finished.
The market is flooded with organizational tools. You just need to figure out which one works best for your leadership style and for the projects you're running. 
6. Mentorship programs 
Mentoring your team members can be a valuable tool for improving your leadership skills. By becoming a mentor, you can accelerate your own learning, and improve your listening and problem-solving skills, for example. 
Mentorship programs also show your team members that there are growth opportunities within your company and that you want to give back. You can provide that sense of continual development with a mentorship program that enables your people to become leaders themselves. 
By organizing these sessions in Howspace, you'll be sure to drive collaboration and participation and provide people a safe space to share their input. You can also share resources and videos, have live calls, build custom activities to gauge progress, and create a learning journey for employees. 
7. Facilitation skills
One of the most important skill sets for leaders today is strong facilitation skills. A facilitator's mindset involves being curious and appreciative of everyone's inputs. A facilitator knows they don't have all the answers, and instead guides their team to achieve their common objective together. 
Leaders have to ensure their facilitation skills are updated for our digital era, which requires developing digital facilitation skills. The benefits of digital facilitation for leaders include:
Make everyone feel heard
Create a safe space for different personalities 
Avoid unnecessary distractions and interruptions
Foster a culture of co-creation
Spend less time on busywork and more time on what matters
Share the responsibility of documentation
Ask for feedback and iterate 
8. Interpersonal skills
Interpersonal skills might be the most essential tool for any leader.
These are your abilities to be sociable and cultivate lasting, impactful relationships with your team members. When you excel in this department, you tend to experience the following benefits:
Employees are more motivated
It's easier to navigate setbacks
You're better equipped to get to the root cause of lacking performance
But don't just take our word for it. Studies from Harvard Business School and other organizations show that leaders with high levels of emotional intelligence form more motivated and connected teams. 
When you're emotionally savvy, it's also easier to foster co-creation and participation amongst your people. 
Want the key to being a great leader? Keep sharpening your leadership tool kit
Having all these tools at your disposal will help you develop as a participatory leader that encourages co-creation. 
Still, nobody's perfect. And just because you might be lacking in some areas doesn't mean you can't improve. Similarly, some of your strengths as a leader might diminish over time if you aren't mindful of them.
As long as you remain conscious of these necessary leadership tools and look for ways to sharpen them, you're on the right path. And platforms like Howspace that support today's hybrid workplaces will continually help you improve by providing the co-creating environment all leaders should strive for. 
The connection between individuals and organizations is broken. According to a recent report by Gallup, only 21% of employees feel engaged at work. While employees struggle to find their work meaningful, companies turn their attention to their core reasons for being and attempt to define their purposes anew (McKinsey). It seems that both individuals and organizations are looking for more meaning and impact in the work that they do in the world.
Unfortunately, the decline in employee engagement shows that companies don't know how to engage and align their people around purpose. Despite efforts to redefine and communicate the bigger value, organizations are clearly struggling to get their people on board. If the people are not on board, organizations are the ones taking the hit. After all, it's hard to make a greater impact alone.
How can organizations start bridging this gap and meaningfully re-engaging with their people? What we at Howspace have observed over the past 20 years is that focusing on how we bring people together to collaborate makes a huge difference. As the era of hybrid work is here to stay, we believe it is time to reimagine what collaboration looks like and start building practices and cultures that support collaborative impact.
Why are we getting detached from work?
Before we get any further into defining collaborative impact, let's look at the reasons why people are feeling detached from work.
First of all, work has become very social. Work doesn't only happen in our own cubicles; it happens within teams that are built across functions, departments, and organizations. Colleagues could be rooms, cities, or even countries apart. In addition, work happens in communities and networks where people don't have access to the same systems and information. For teams and individuals alike, having clarity on why and what we are going to do becomes even more important in these types of situations.
Secondly, the pandemic sped up the development of remote and hybrid work models, which has given people the opportunity to choose when and where to work. While it is wonderful that people are able to freely choose how they work, it results in greater difficulty when organizations try to establish practices and foster a culture that allows everyone to participate. If organizations haven't built practices for this, people may easily feel they are not able to give their best and that they aren't being heard.
This has a ripple effect on decision-making. If people feel they are not able to participate in a meaningful way, they become detached and unengaged, which in turn makes them more likely to make irrelevant, bad, or no decisions at all.
At the same time, the speed of change requires organizations to make faster decisions as long-term strategies quickly become outdated. However, if the people making the decisions are detached, or if we are not even able to include the necessary people at all, it's easy to see what implications that can have for the success of the organization.
Moreover, the ways we collaborate don't always support quick decision-making. We've surely all been to meetings that haven't led to any decisions, maybe because of poor planning and facilitation, or because the needed change makers were not actually in the meeting. It is also difficult to keep up the conversation after the meeting and invite others to join the conversation.
However, the future doesn't need to look this gloomy. There are solutions that help build practices for wider collaboration no matter where, when, or with whom you work with.
How to reimagine collaboration
As we've learned above, work is becoming more social, and people are struggling to connect with their work. This demands a fresh take on how collaboration happens in today's context.
We believe organizations should start building practices and cultures that support collaborative impact. Collaborative Impact is the MAGIC that happens when people meaningfully come together around a shared purpose to learn and collaborate–ultimately unlocking the group's potential at scale and leading to tangible impact.
There are four key elements that help organizations to transform and foster a culture that supports collaborative impact: 1) collaborative leadership, 2) inclusive engagement, 3) strategic programs, and 4) continuous learning. We will talk more about each of these elements in our upcoming blogs, but here is a quick overview of what role each of these elements plays in building collaborative impact.
Collaborative leadership: We believe that to achieve the best results, we need collaborative leadership in organizations where people are invited to have a dialogue and make sense and decisions together.
Inclusive engagement: We believe that everyone has a role in creating impact. That is why participation and collaboration should be made easy and flexible no matter where and when you want to contribute.
Strategic programs: We believe that strategic programs should be less about implementing strategies and more about building a journey together. When people have been invited to co-create the strategy the implementation happens in a more agile way together with creating a strategy.
Continuous learning: We believe that learning is essential for the success of every organization, and the best way to support learning is to allow people to share their knowledge and experience with each other. This way the learning sticks into everyday work the easiest and quickest way.
By now, you must have noticed that the emphasis in each element is on people coming together to discuss and share their knowledge and to listen and learn from each other. That is how we also define dialogue—it is as much about sharing and listening as it is about learning and making sense together. We believe that dialogue is at the heart of collaboration and that is why it is also the core of the Howspace platform.
When we first started thinking about the new ways of working and learning in the late 90s, we wanted to create a technology that could support dialogue between students so that they could learn from their peers during a teacher training program. One of the reasons for this was that the feedback we trainers often received was that "the best part of the training was the shared experiences and the time we spent with others during the breaks and other informal gatherings".
Howspace has grown beyond peer-to-peer discussion to enable organizations, networks, and communities to engage in dialogue at scale with thousands of people at the same time. Our customers are inventing new ways to use the platform all the time. However, what is still the most powerful thing about the platform is the human-centric approach and how it enables collaboration and sense-making at scale.
---
Ready to improve collaboration with your hybrid team? Start with Howspace Free and experience our suite of collaborative tools with your team today—no credit card required. 
You might be interested in these as well
View all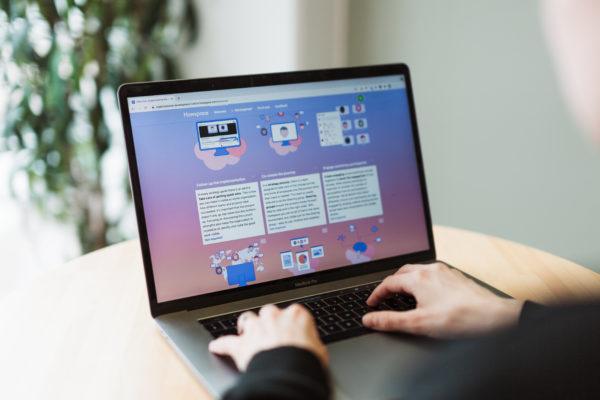 The future of learning: How to design learning experiences for the hybrid world
It's no secret: work as we know it has changed for good. COVID-19, the Great Resignation, and the rise of […]
Read more
View all