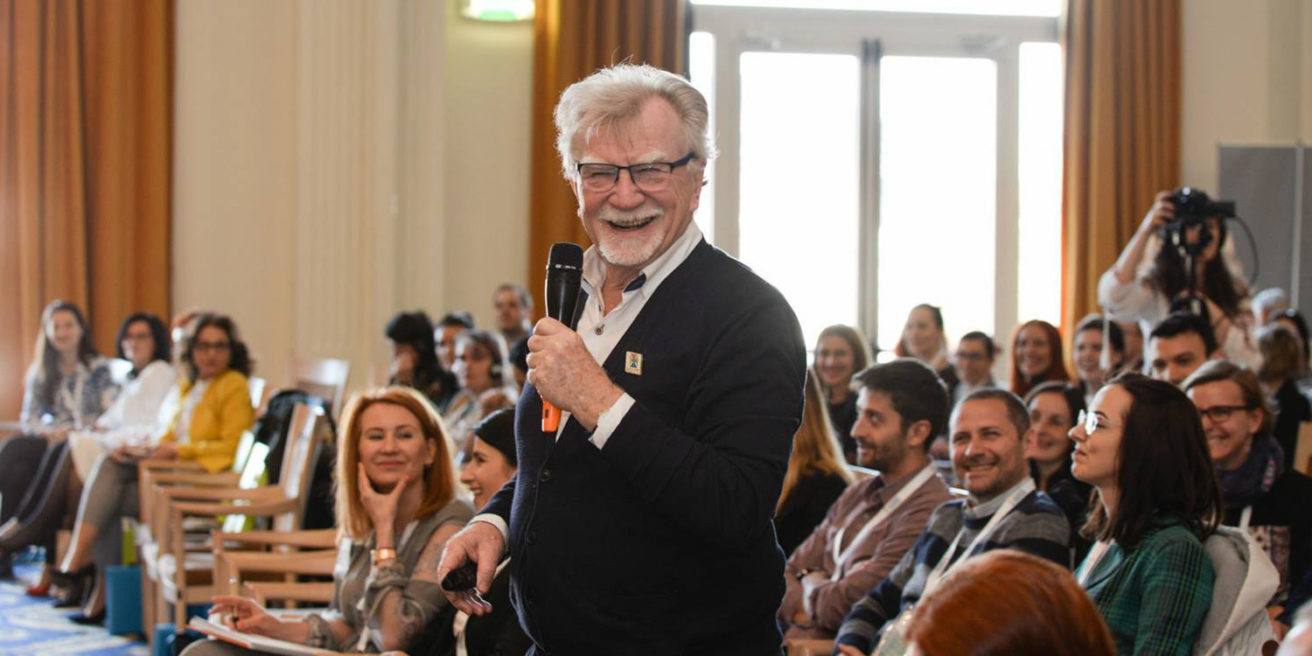 The 4 shifts shaping organizational culture and leadership right now
For over a year now, we've been living amid the digital transformation of working life that got a sudden boost by the pandemic. Besides more Zoom calls, Teams meetings, and Slack messages, some less visible shifts have been shaping organizations' cultures.
Richard Barrett, leadership consultant, and author has devoted his professional life to the advancement of human values through several companies and initiatives including Barrett Academy, Global Wellbeing Indicators, Humanity Awareness Initiative, and Barrett Values Centre. He is known as the developer of the Barrett Model, a map for understanding the values of your employees, leaders, and stakeholders. He is also among the 160+ passionate partners we work with at Howspace.
Richard has been exploring the implications of COVID-19 on the values and cultures of organizations together with Barrett Values Centre. More than 2,500 people across the world took part in a global values assessment conducted by BVC to see what kind of impact the pandemic had on the values of people and organizations. We sat down with Richard to discuss the results of this assessment, how values have shifted, and what it all means for leaders.
1) Less control, more adaptability, and agility
It goes without saying that the past year has required all of us to adapt. For organizations, this has meant giving up control and stripping down structures that don't allow them to work in an agile way. From a values point of view, there's been a shift in focus from finance and effectiveness to agility, people, and communication. This shift has had significant implications for leadership as well.
Richard points out that "culture is a reflection of the leader's consciousness." To make room for adaptability, agility, and innovation in organizations, leaders have to give up control and give people more freedom. "Organizational transformation starts with the leader. It is the people who transform, not the organizations themselves," Richard adds.
So where should the leader begin? "Start by learning how to lead yourself. Because if you cannot lead yourself, you're not going to lead a team very well, and you won't be able to lead an organization. So it all begins with you—learn to lead yourself," Richard concludes.
"Start by learning how to lead yourself."
2) Caring and well-being are the top priorities
The pandemic has caused people to reevaluate what is important to them and how they prioritize their personal values. Compared to pre-COVID times, four values have climbed into the top priorities: making a difference, adaptability, well-being, and caring.
"What it means for leaders is that they need to be more caring for their employees. That's the bottom line," says Richard. This shift has also been visible in companies, as a more compassionate leadership style is on the rise.
Interestingly, many respondents in the assessment considered their company culture to have improved during the pandemic. The reason for this was that people felt that their leaders started caring for their employees.
"It produced more compassionate and caring leadership. The companies that came out of this looking good are the ones with leaders who have moved up in consciousness," Richard explains. The organizations that continue to care for their employees will end up with thriving cultures.
"Leaders need to be more caring for their employees. That's the bottom line."
3) Focus on people and society at large
The increased importance of caring and well-being has caused organizations to shift their focus from performance to people. For leaders, this has meant putting their people first and supporting their health and work/life balance.
In addition to this, Richard emphasizes the need for leaders to think about society at large. "If society crashes, business crashes. Business needs to start to focus not just on the environment, but on society. If you want to build a resilient business these days, you have to contribute to the resilience of your society and the communities where you work," Richard explains. "This is one of the biggest lessons Covid has shown us."
Richard continues that it is all about the mindset of the leaders. "Leaders have to stop thinking about being the best in the world, and start thinking about being the best for the world," he concludes.
"Start thinking about being the best for the world."
4) Need for better engagement and digital connectivity
In the past year, we've experienced a lot of physical distance and social isolation, which has left many people feeling disconnected. While organizations have quickly adapted to the new ways of working, many are still figuring out how to better engage their people. When asked about the expectations for the future, the employees in the assessment wanted continued direction and communication, information sharing, collaboration, and enhanced digital connectivity.
This is an important message to all leaders. While the leaders' future expectations are more focused on innovation and agility, they must keep in mind that to enable innovation to happen, they need to find better ways to engage their employees. As we all know, engaged people are also more productive. So whatever the future holds, leaders need genuine care for their employees' well-being and the right tools for building better engagement to keep their businesses thriving.
---
Want to build your own workspace to create a sprint plan or a change program? You can sign up now to access Howspace for free!
You might be interested in these as well
View all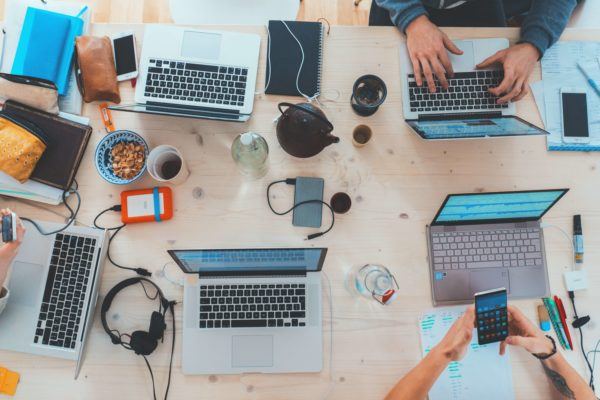 E-learning vs. blended learning — definitions, differences & use cases
The terms e-learning and blended learning are often used interchangeably, which is hardly a problem in casual conversation. However, since […]
Read more
View all