Howspace for Executive Education
Build engaging customized programs at scale

All-in-one platform for collaboration design and facilitation
Build customized programs for executives that ensure greater engagement, impact, and competitive advantage!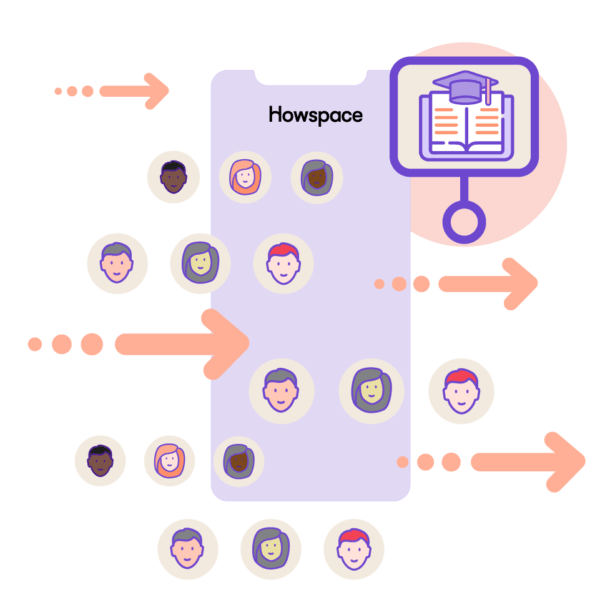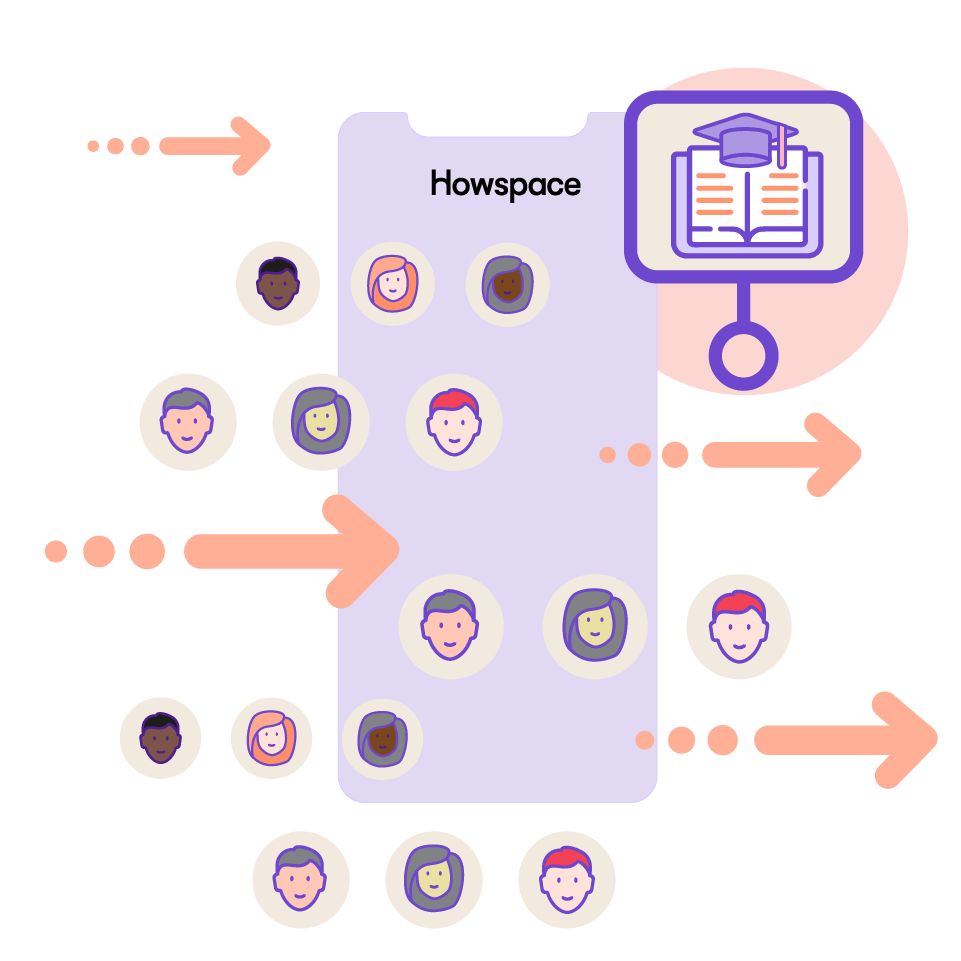 Scale effective programs
Easily build and co-create content and processes with executives' organizations — saving time and increasing profits.

Create a more connected experience
Extend the life of live workshops and enable engagement between sessions to multiply participant activity and retention.

Form long-term partnerships
Be able to measure success and quickly react to needed improvements with real-time data and insights, ensuring repeat business in the future.

Have the right differentiator
Make sure your proposal stands out with the only all-in-one platform specifically designed for facilitation and built on a bedrock of collaborative learning.
Benefits for Executive Education providers
Here's how Howspace helps you design effective customized programs

Fully customizable
Easily build programs that cater to all your clients needs and quickly implement changes while increasing profit margin.

Easily Scalable
Stop reinventing the wheel for each client and be able to leverage existing processes — ensuring greater success in less time!

Increased Measurable Engagement
Gain competitive advantage with a platform that provides real-time AI insights and analytics of user participation.
Trusted by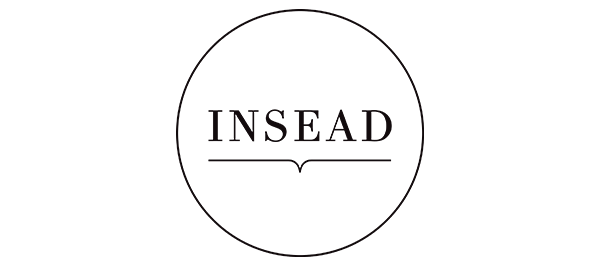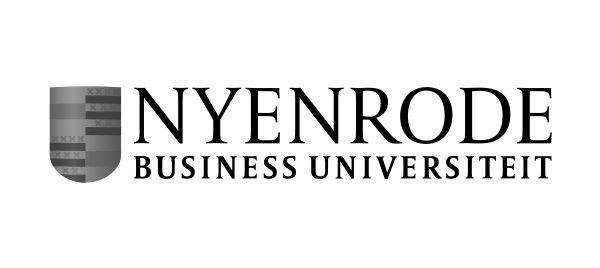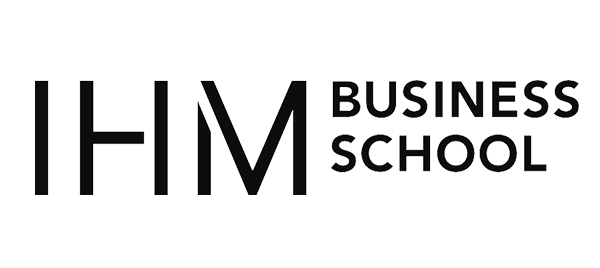 Customer stories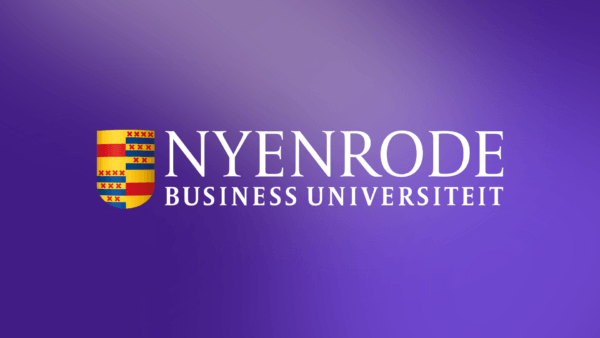 The new era of education: how Nyenrode University created an online learning environment
Howspace helped Nyenrode University build a foundation for blended classes to make education more effective and enabled them to create an engaging online learning environment.
View the story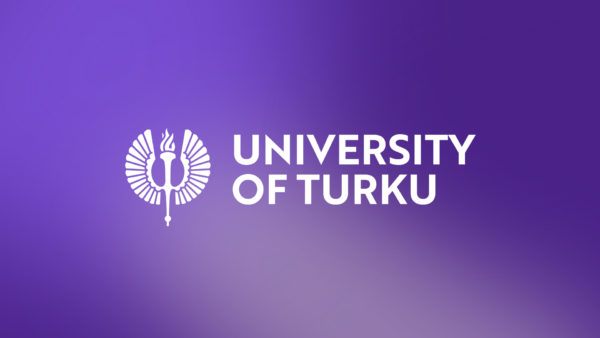 Howspace supports business, growth and stability in new working conditions
The University of Turku's TSE exe worked hard to move events and training packages online as quickly as possible during the beginning of the pandemic.
View the story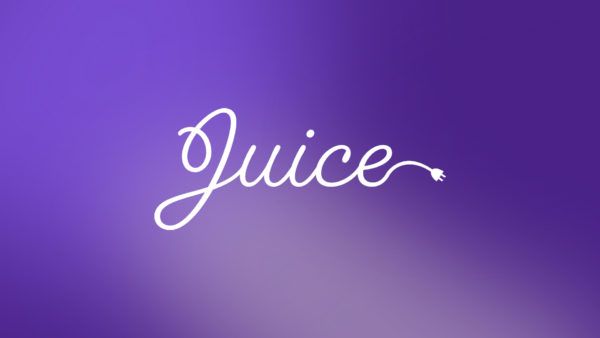 How Juice Inc. structures the learning experience to boost team energy and strengthen engagement
Canadian consultancy Juice wanted to make their training programs virtual by using Howspace. This made them identify new business opportunities.
View the story
What our customers say about us

"With the help of Howspace, we can now build genuinely inclusive entities that enable us to monitor collaboration and the development of our own skills throughout the training process – during, before, and after joint events."
Terhi Alatalo, Education Manager at University of Turku TSE exe

"It's not just that the participants had a great time learning, but they also formed a meaningful community and were quite sad when the program ended. If you look from the first module where participants sat silent and nervous to the end where they didn't even want to jump off the call – it's quite incredible, really. The power of community to me is one of the biggest benefits and selling points of Howspace."
Helen Lawrence, Co-founder of The Happy Learning Company

"When we moved from physical to online education, Howspace helped tremendously to transition and offer a true online learning experience. We didn't just offer online courses, but an entire learning environment through Howspace. That really made it a valuable experience for our students."
Natasja Derwort, Program Manager at Nyenrode Business University
Contact us today!
Let's talk about how to attract more executives to your customized programs
Learn how you can use Howspace to:
Easily build customizable programs that neither reduce your profit margins or the quality of the experience.
Establish a synergy between synchronous and asynchronous sessions to make programs more coherent and multiply participant activity.
Create competitive advantage for your organization with modern and collaborative ways of working
Measure the success of a process in real-time and be able to quickly react to needed improvements to keep clients happy and coming back!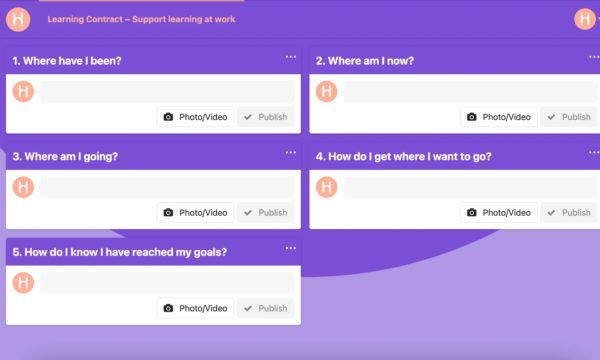 Learning Contract
Get your team to share their goals and development areas around learning with each other as well as make the learning process more systematic.
Try the template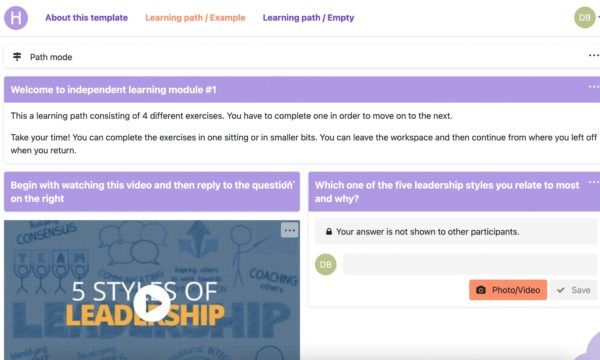 Learning Path
Engage participants in asynchronous learning processes that are simple, easy to follow, and supportive of individual ways of learning.
Try the template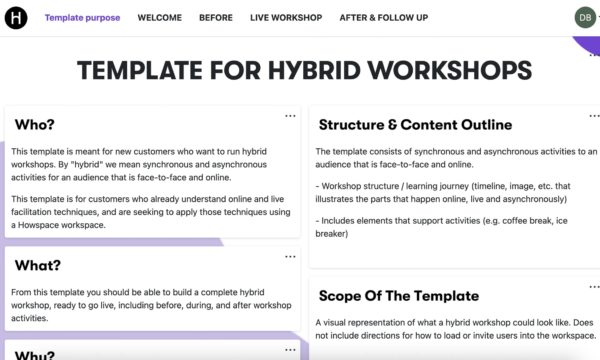 Design a Hybrid Workshop
With this template, you can build a complete hybrid workshop, ready to go live, including before, during and after workshop activities.
Try the template
View all