The House of Change
The House of Change's journey: From a training organization to a transformation organization
Challenge
The House of Change (THOC) is a learning and development organization from Belgium and its Creative Director, Roel Van Caenegem, said they started a transformation journey to make their "fairly traditional training business more digital, more relevant, and more impactful."
Solution
THOC's philosophy around change builds on the idea that both leading change and learning in organizations require a series of small, step-by-step interventions. They understood that they needed to embed this way of working into their training programs with an agile tool like Howspace.
Results
A flexible solution: THOC needed a tool to add a digital layer for them, not a tool that dictated how they were to run their processes. Howspace gives THOC full control over the platform design and layout to implement their SILVER©-method.
Allow for many small changes along the way: Changing behavior and learning new practices in everyday work requires experimenting with a lot of small changes. In Howspace, THOC can stimulate learning processes with small tasks in between meetings and reflect on learnings on an ongoing basis.
Similar customer stories
Basware accelerated co-creation with hundreds of customers using Howspace
Basware was looking for a comprehensive solution that enabled effective co-creation in the early stages of the design process.
View the story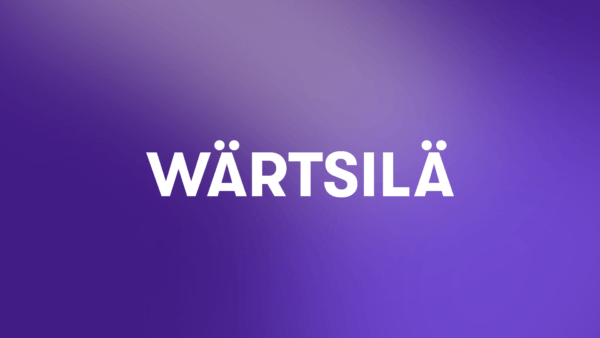 Employee engagement: Wärtsilä Energy involved all levels in strategy work
Wärtsilä energy decided to change their strategy – and how to plan it – by consulting the organization in order to adapt to the changing industry.
View the story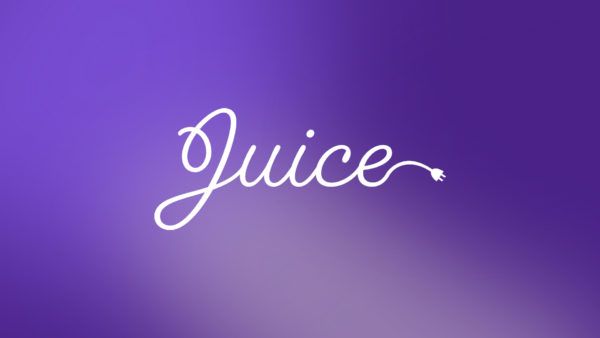 How Juice Inc. structures the learning experience to boost team energy and strengthen engagement
Canadian consultancy Juice wanted to make their training programs virtual by using Howspace. This made them identify new business opportunities.
View the story
Templates used in similar cases
View all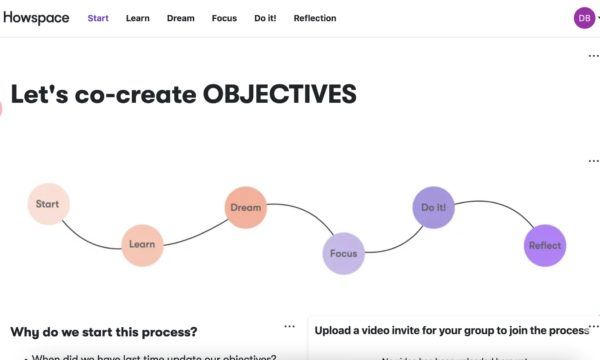 Co-creating 4D Objectives
This is a practical goal-setting template that utilizes an appreciative inquiry-based 4D-model in the context of a setting company or team-level objectives.
Try the template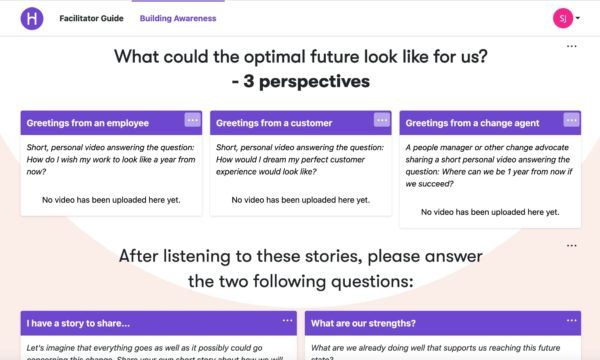 ADKAR: Awareness Stage
This is a template to execute the first stage of The ADKAR® Model of change in your organization: The Awareness stage.
Try the template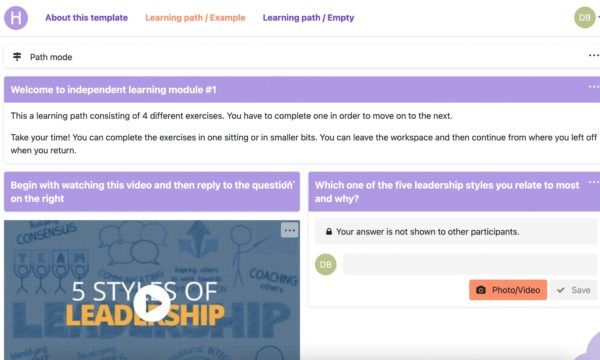 Learning Path
Engage participants in asynchronous learning processes that are simple, easy to follow, and supportive of individual ways of learning.
Try the template
View all