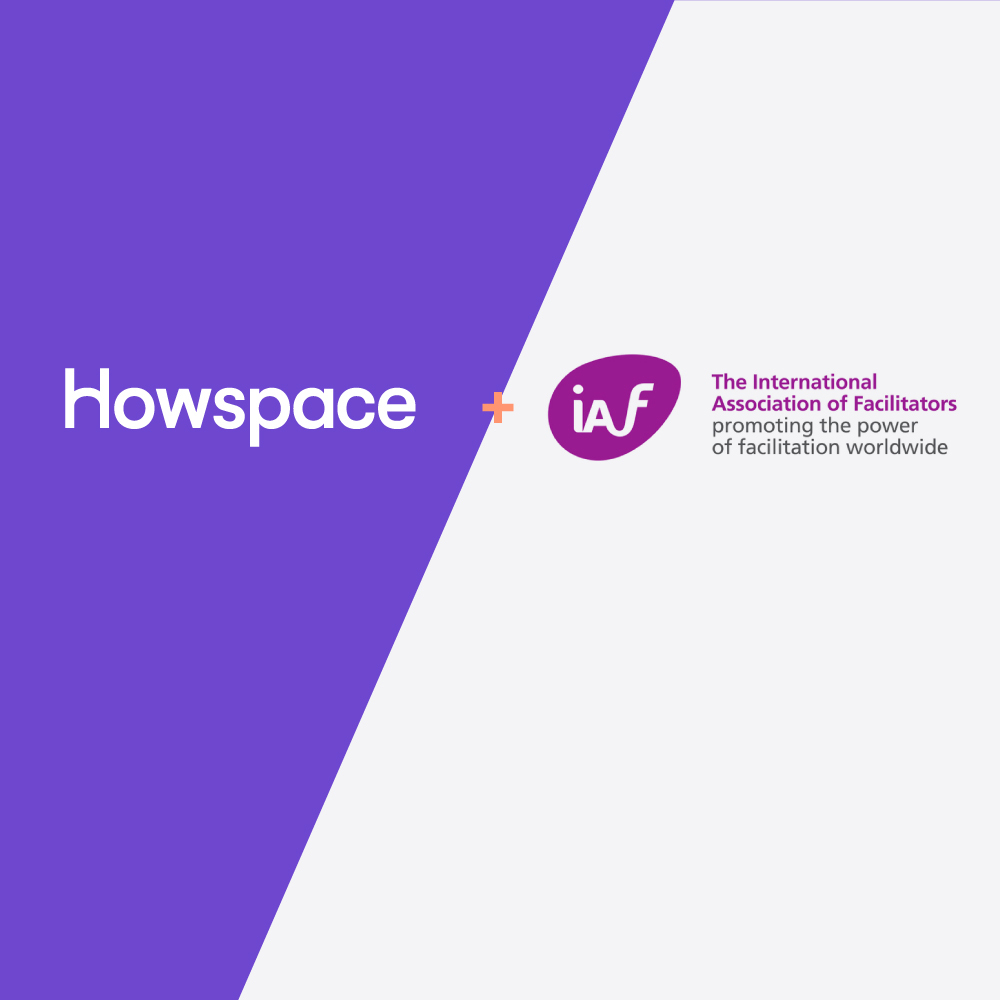 The International Association of Facilitators partners with Howspace
The International Association of Facilitators (IAF) and Howspace join forces in promoting the power of facilitation. The IAF, a worldwide professional association for facilitators, will use Howspace's AI-powered collaboration platform for its flagship events.
"Our journey with Howspace started in 2020. We've been very grateful for the support we have received from the Howspace team and are thrilled to work more closely with them in the future," says Julia Donohue, the Chair of the IAF.
"With Howspace, the IAF shares an underlying philosophy of the impact and importance of dialogue and collaboration. The role of a facilitator is to design and facilitate a process that brings people together and takes the group on a journey to help it achieve desired outcomes.  Howspace is the platform that enables facilitators to deliver this journey," Julia continues.
The IAF has members in 65 countries across the globe. The association uses Howspace to host the Facilitation Impact Awards Ceremony that is being held on October 17th, 2022. The Facilitation Impact Awards celebrate the results, change and progress that organizations make using facilitation. They are also a great way for people everywhere to learn from the facilitators who make that impact possible.
"We are excited to deepen our collaboration with the IAF  and to support the wonderful work they are doing to grow the practice of facilitation. Howspace is a facilitator-led platform, so we look forward to inviting the members of IAF to our ecosystem and learning from you," says Ulla Luukas, the Partnership Director of Howspace.
About the International Association of Facilitators
The International Association of Facilitators (IAF) is a participatory organization with members in more than 65 countries. As a professional association, we set internationally accepted industry standards for facilitation, provide accreditation, support a community of practice, advocate and educate on the power of facilitation and embrace the diversity of facilitators. Visit https://www.iaf-world.org/ to read more.
About Howspace
Howspace is a dialogue-driven online collaboration platform powered by AI. By bringing facilitation methods to a digital environment, it delivers increased involvement, engagement, and sustained impact in both learning programs and organizational development initiatives. Howspace is built on over 20 years of management consulting and organizational learning expertise. Howspace is already trusted to drive engagement and change in 850+ organizations across 50+ countries.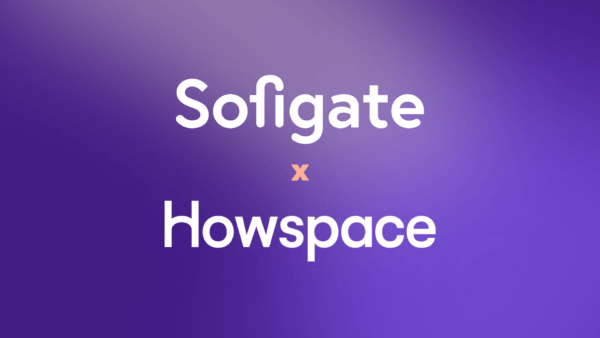 Sofigate and Howspace enter into a strategic partnership – inclusive customer engagement through an AI-based collaboration platform
Sofigate partners with Howspace to bring more inclusive customer engagement through AI-based collaboration platform
Read more
View all