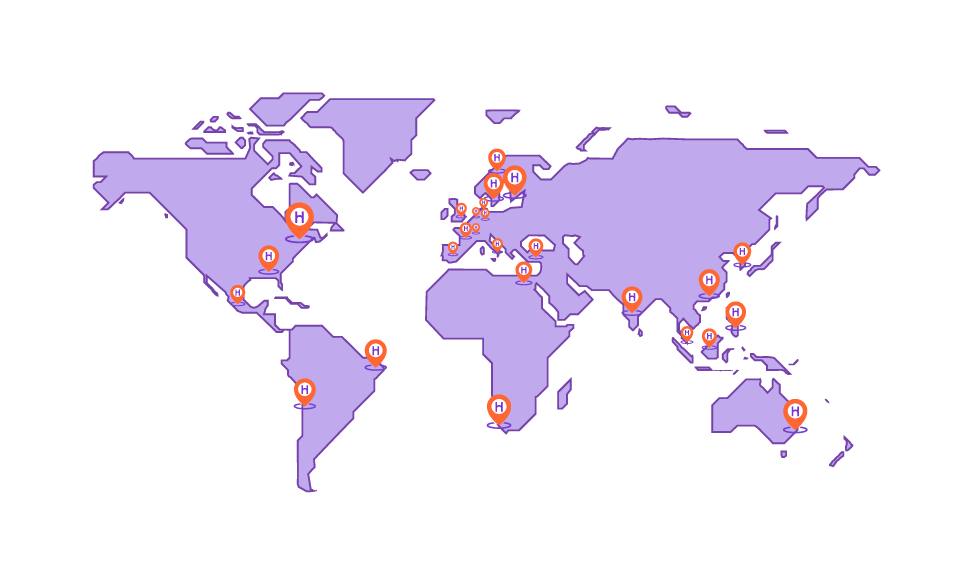 The State of Collaboration Report: Our top 5 findings
The after-effects of COVID-19 continue to disrupt the workplace—the pandemic has exacerbated existing challenges to employee health and wellbeing. 60% of people are emotionally detached at work and 19% are miserable, according to a Gallup study.
In response, leaders are seeking to transform the workplace and prioritize human capital issues. A recent Deloitte report showed that 61% of executives are now focused on transforming work.
If people aren't engaged, yet leadership is focused on transformation, then what isn't working?
There have been plenty of valuable reports that shed light on the state of employee engagement, purpose, leadership, and transformation in recent years. But at Howspace, we wanted to unpack this problem from a different perspective: collaboration. 
Reimagining collaboration
To better understand the state of collaboration, we asked 3,000 office workers in Denmark, Germany, Finland, Norway, Sweden, the United Kingdom, and the United States for their views on how people are actually working together. We heard from workers in a range of industries, organization sizes, and roles. 
We chose to focus on collaboration because we see collaborative impact as a missing and key ingredient that will drive future success for both individuals and organizations. 
Collaborative impact results when people come together around a shared purpose to learn and collaborate, ultimately unlocking the group's potential for positive solutions and progress toward a common strategic goal. 
Here are our main takeaways from the 2022 State of Collaboration report. 
1. Employees expect meaning at work
Employees increasingly expect a strong purpose from their employer and want their role to contribute to a larger impact.

Organizations that have shared values and a defining purpose have the most engaged workforce, especially those that arrive at purpose through open discussion and collaboration.
---
Want to explore the full 2022 State of Collaboration report with industry-level insights?
---
2. Workers believe in collaboration, but leaders aren't making it a strategic priority
People like to work together. However, despite believing that their workplace needs to change how it collaborates, employees do not anticipate progress toward enhanced collaboration systems or practices.

There is a disconnect between how employees want to work and what leaders are prioritizing. The pandemic panic may have prompted leaders to focus more on structural change to maintain control and the status quo in times of uncertainty rather than investing in changes to enhance collaboration.

The focus on structure over collaboration is likely a contributing factor to workforce disengagement. 
3. Workers want to be heard, but most feel they aren't
Employees want to be heard at work and contribute to impact, but many don't feel their voice is considered. They're losing faith in leadership to adopt a human-centric working model where everyone can openly express their thoughts and opinions.

Since the pandemic and the rise of remote work, many organizations doubled down on systems and technology as the potential solution for ensuring every voice was heard. Unfortunately, this has not proven to be effective.
For everyone to have a role in making decisions, a new model of collaborative leadership is needed, where transparency, empathy, and inclusivity are prioritized.
4. Workers don't yet feel equipped for the future of work
72% of executives see the ability of their people to adapt, reskill, and assume new roles as one of the most important factors in their ability to navigate future disruptions, according to a 2021 Deloitte study.
Employees need to rapidly learn new transferable skills as they shift jobs and have more time as a result of automation. However, workers don't currently feel that they're learning enough to progress at their jobs.

Equipping the workforce with enhanced skills for collaboration is a tremendous opportunity for learning and development.
5. Technology isn't seen as helping with collaboration
Technology should empower collaboration by bringing more people to the table and enabling them to contribute in ways that work for them. This will lead to a more inclusive, agile, and informed working environment. 
But we aren't there yet.

In recent years, technology has been promoted as an answer to worker empowerment. However, employees find that the technology introduced in their workplaces is more geared toward independent rather than collaborative work. 
We need to change our perspectives on how we use technology and move beyond traditional ideas about how work gets done. Technology must shift from creating the structure of work to becoming more of a machine that works in the background, with dialogue and collaboration taking the front seat. 
When people are involved in designing and developing fluid working models, work can become more immersive and collaborative. 
Towards greater collaborative impact
It's clear that people are demanding more meaning, impact, and inclusion at work. But our State of Collaboration survey has also shown the importance and role of collaboration in shaping the future of work and employee engagement. 
With this new viewpoint, we hope that organizations can take practical steps to address this need in order to make collaborative impact a driving force for transformation and greater engagement.
---
Want to build your own workspace to create a sprint plan or a learning course? You can sign up now to access Howspace for free!
You might be interested in these as well
View all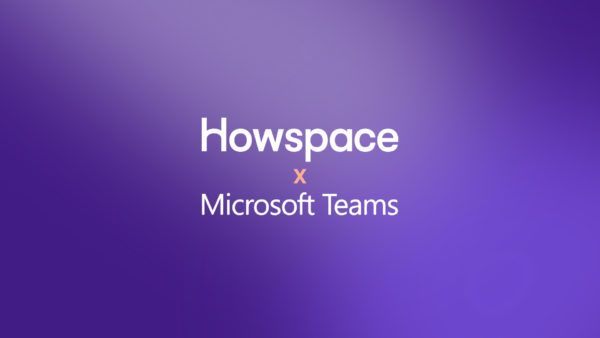 Howspace now extends the collaborative power of Microsoft Teams
We're thrilled to announce that Howspace now integrates seamlessly with Microsoft Teams, enabling more inclusive collaboration, facilitation, and co-creation at […]
Read more
View all