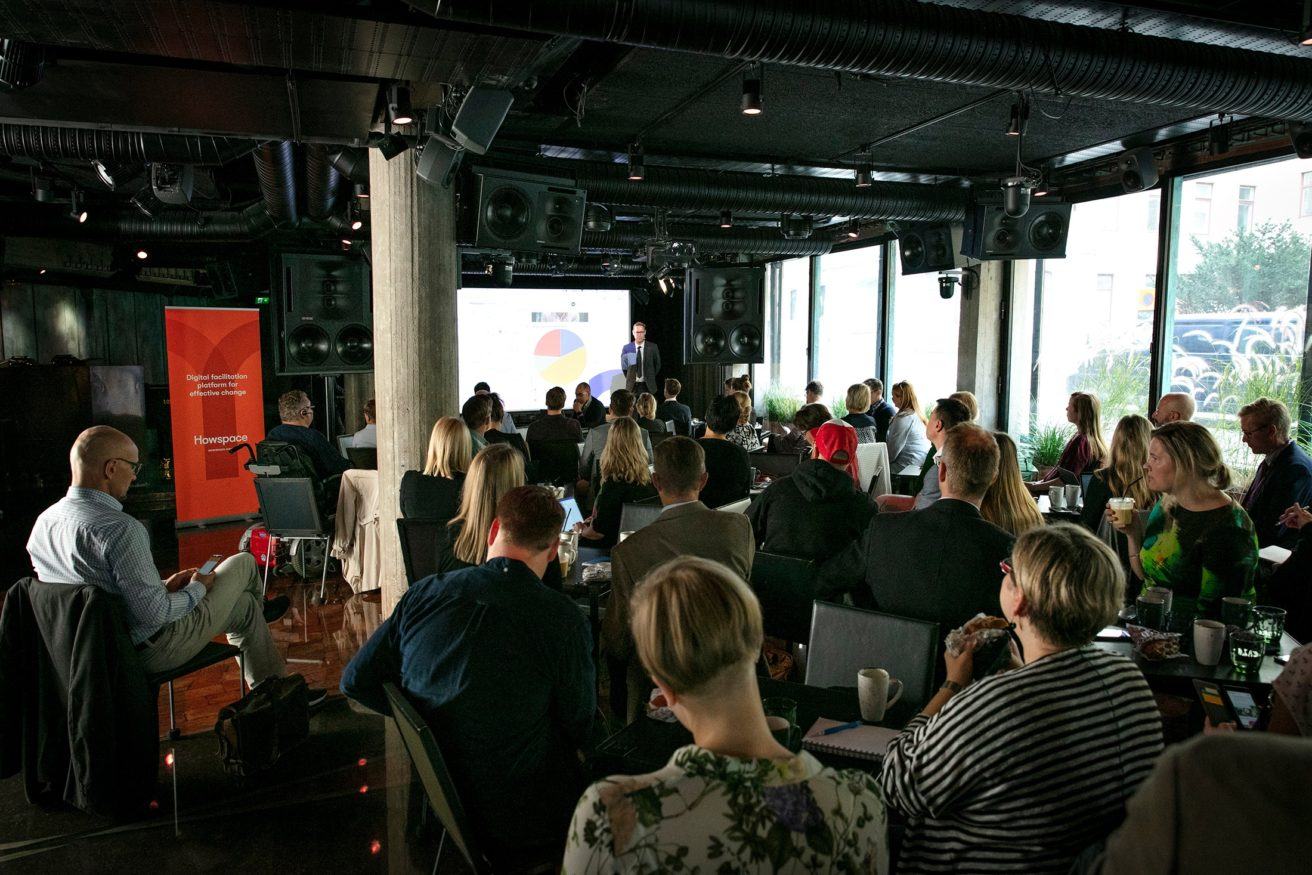 4 organizational development experts share their thoughts on digitalization and dialogue
Organizational development professionals believe in digitalization. A digital platform can be used to increase democracy and dialogue in trade unions, executive coaching, consulting and municipal organizations alike.
A wonderfully versatile platform
Jukka Vänskä, Research Chief, Finnish Medical Association
What is the role of dialogue and digitalization in your work?
The Finnish Medical Association is launching a healthcare improvement project to enable a new kind of dialogue with its members. We want to further develop the Finnish healthcare system with our members. They know firsthand how the system works in practice and its specific challenges and development needs. We would like to know what they think and want.
We are using Howspace to implement this healthcare improvement project. The platform gives us a completely new way to involve doctors in the discussion and exchange of information. Traditionally, we have carried out member surveys and requested feedback on our events. After the information has been collected and analyzed, it has taken up to twelve months before we could share the results with our members. The digital platform accelerates and diversifies the flow of information.
I find Howspace exceptionally easy to use and versatile. I hope our members will actively engage in dialogue in an online environment.
What are your hopes for your work in terms of digitalization?
It's easy to get together on the Howspace digital platform. I see it as a continuously developing system that can be used to support the work of committees and to collect members' experiences, for example. After the first year, we will look back on our experiences and make decisions for the future.
Tools that support dialogue
Jenny Segersven, Operations Manager, Hanken & SSE Executive Education
What is the role of dialogue in your work?
We coach managers, and effective dialogue is naturally part of the process. Genuine dialogue requires that we weigh our words and give the other time to prepare. To create effective and inspiring dialogue with a customer, you must agree on a goal in advance, give them time, prepare carefully for the meeting and ask open questions. The same also applies to internal meetings and development work. You should give all parties time to prepare for dialogue. The worst way to build dialogue is to interrupt someone's work and say you need to tell them something quickly. The other may not have thought about the issue at all and may be taken aback.
How much is digitalization part of your work? What could be developed?
Actually, nearly all of our operations are digital. We usually hold meetings digitally, using various tools. Sometimes it's better to meet in person, but it's also possible to engage in dialogue and co-create digitally—very much so. We try to avoid e-mail as much as possible and use other channels.
Our customers are actively asking us to engage in virtual interaction. This also means active—and demanding—dialogue. We have noticed that it's easier for people to ask questions in a digital environment, and they are also expecting answers. Gamified methods are popular and frequently requested. Games get people actively involved and enable them to monitor their own and others' progress.
I'm hoping for more convenient ways to describe entire processes digitally. In my opinion, digital environments should have easily movable modules and more visual elements. I think we also need more intelligent filters for managing the flow of information and more accurately automated information searches. All this would make our work easier. Also, it would be great if travel expense reports could be created automatically without costly additional systems.
Digitalization increases democracy
Ari Himma, Senior Adviser, Azets
What is the role of dialogue in your work?
Dialogue is extremely important in my work as a development consultant. Change projects do not progress linearly, phase by phase. Employees must have opportunities to genuinely participate and share their experiences and thoughts during the process. Changes will be successful only if the management allows enough time for all this.
Tapio Anttila of Sitra coined the term "crawling phase," which is an apt description. You must know when to halt the process to ensure that everyone is on the same page.
How much is digitalization part of your work right now?
In my work, I often meet large groups of employees from several units. Digitalization enables me to reach and engage large numbers of participants within a relatively short time. Everyone has the opportunity to speak their mind and ask questions. It is democratic, which is really important.
In the future, it would be great to have even better digital functionalities. I'm interested in making use of them in co-development and simulations, for example.
Digitalization is changing leadership
Anna Räisänen, HRD Planner, Competence and Resources, City Executive Office, City of Helsinki
What is the role of dialogue in your work?
Work gets done only if dialogue is successful. At the City of Helsinki, dialogue works in all directions: we respond quickly and engage in continuous development. In larger groups of employees, however, dialogue is easily disrupted. It will be interesting to see what happens when we get people to comment and participate digitally. Will dialogue dwindle or grow?
How much is digitalization part of your work right now?
At the City of Helsinki, digitalization progresses rapidly, and we are continuously providing training to managers, for example. Digitalization is not just about technology; it also changes leadership and ways of working.
We are also renewing our digital platforms, which makes our work easier and more sensible in many ways. There are fewer forms, and material is easy to share. In terms of training, a common digital platform is convenient. It facilitates and accelerates work management: it's easy to study and work on various phases, learning materials, diagrams, images and video clips on a digital platform.
We are trying and testing various digital platforms, particularly in terms of dialogue and ease of use. The results will be available to everyone, and everyone can study and comment on them at a time that works best for them.
---
If you'd like to see similar effects in your organization, start Howspace for free today! Unlock a suite of interactive tools designed for co-creation, and make collaborating a part of your daily ways of working.
You might be interested in these as well
View all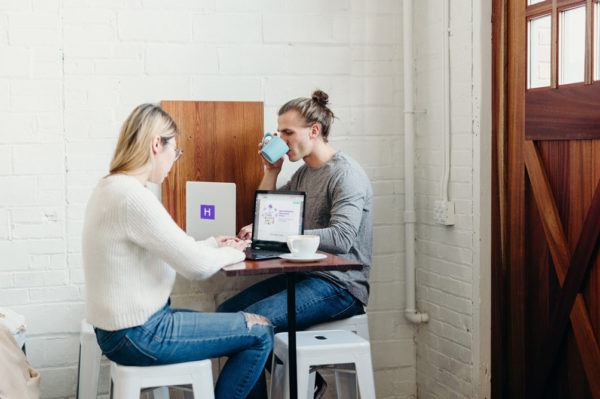 The best change management tools for successful organizational transformation
Embracing change within organizations can be challenging, as people naturally resist it. However, utilizing the right change management software can […]
Read more
View all