Howspace for Training and Education Providers
The future of learning is collaborative, social, and engaging.

A flexible, all-in-one platform for training and education
Design your own way of facilitating training and education programs whether they be online, in-person, or a mix of both!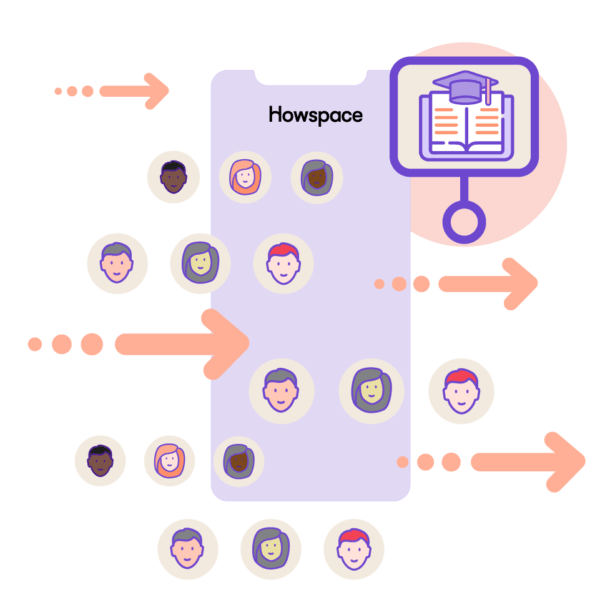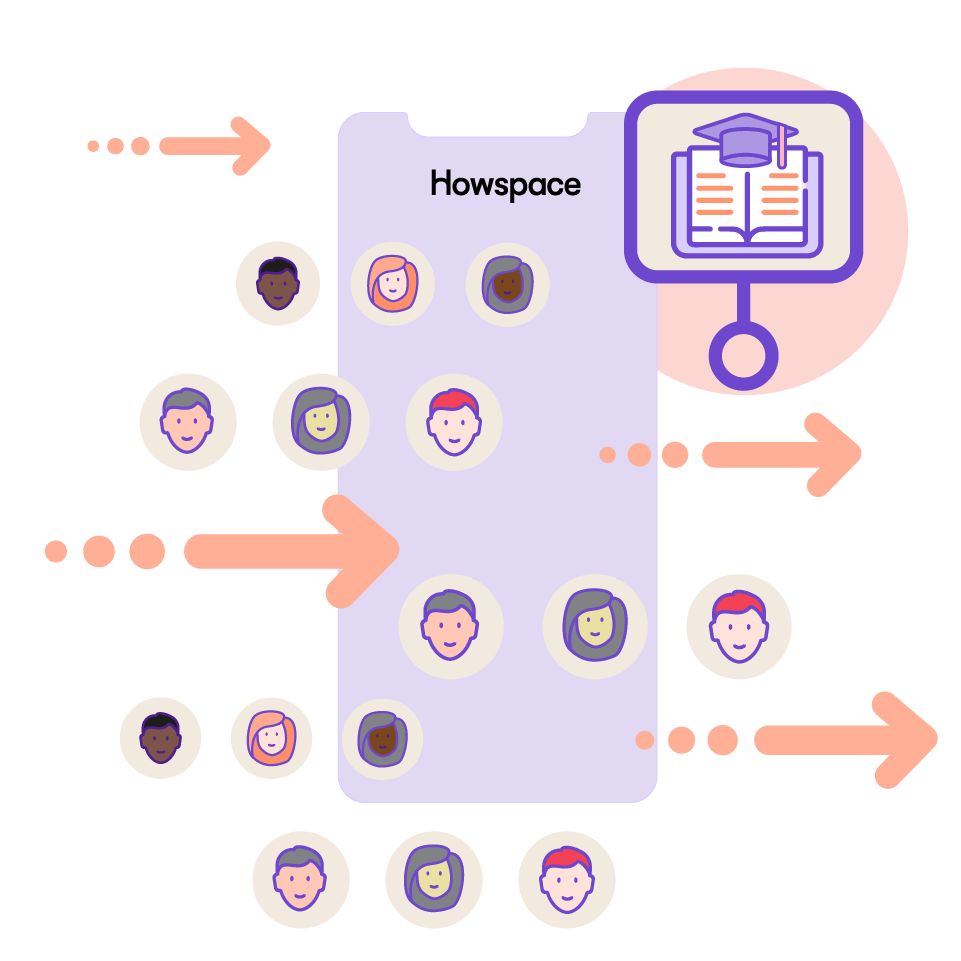 Provide impactful learning journeys
Create engaging and effective learning journeys that will empower participants every step of the way.

Scale effective learning programs
Build scalable courses where participants can access all necessary information and content whenever and wherever they want.

Blend in-person and remote learning
Establish perfect synergy between online and in-person sessions to enhance the overall learning experience and engagement.

Make learning more social
Depart from one-way content delivery and facilitate a richer, more collaborative learning environment.
Benefits for training and education providers
Here's how Howspace helps you facilitate learning

Fully customizable
Build learning programs based on the specific goals and needs of your organization or institution.

Facilitator-led
Design and lead thoughtful collaborative learning journeys both synchronously and asynchronously.

Easily scalable
Achieve high engagement rates and make a bigger impact with a large number of participants.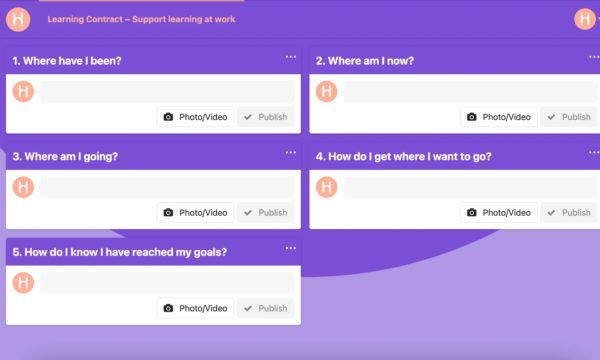 Learning Contract
Get your team to share their goals and development areas around learning with each other as well as make the learning process more systematic.
Try the template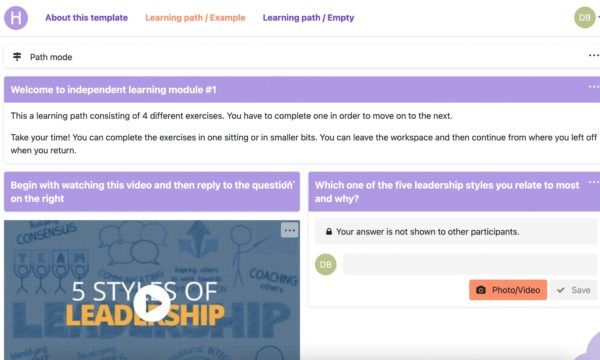 Learning Path
Engage participants in asynchronous learning processes that are simple, easy to follow, and supportive of individual ways of learning.
Try the template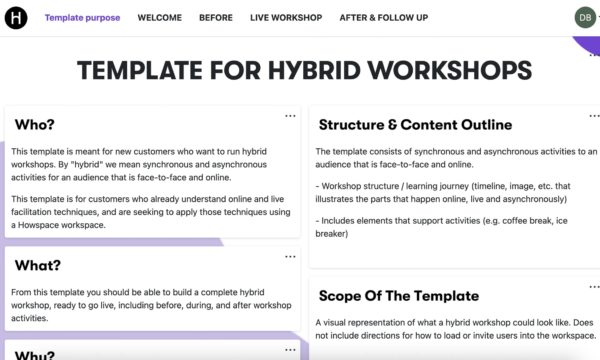 Design a Hybrid Workshop
With this template, you can build a complete hybrid workshop, ready to go live, including before, during and after workshop activities.
Try the template
View all
What our customers say about us

"With the help of Howspace, we can now build genuinely inclusive entities that enable us to monitor collaboration and the development of our own skills throughout the training process – during, before, and after joint events."
Terhi Alatalo, Education Manager, University of Turku TSE exe

"It's not just that the participants had a great time learning, but they also formed a meaningful community and were quite sad when the program ended. If you look from the first module where participants sat silent and nervous to the end where they didn't even want to jump off the call – it's quite incredible, really. The power of community to me is one of the biggest benefits and selling points of Howspace."
Helen Lawrence, Co-founder of The Happy Learning Company

"Take the social aspects of Facebook, blend it with the community aspect and topical information of Reddit, put them together into a format where you're controlling it as a facilitator, and that's Howspace."
Chris Woods, Managing Partner at Plaid, LLC
Trusted by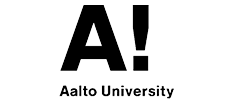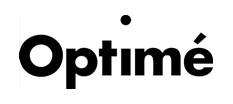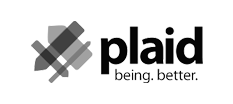 Customer stories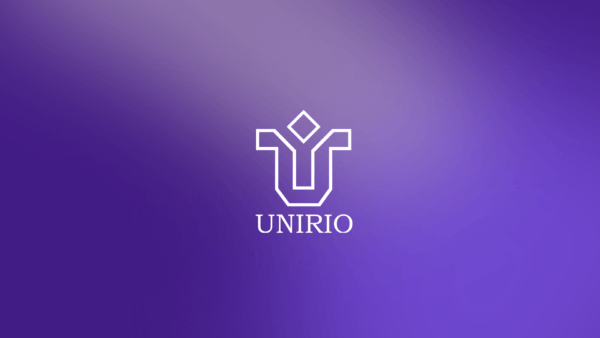 Preserving dialogic learning in virtual classrooms at UNIRIO with Howspace
Dra. Michelle Cristina Sampaio, Associate Professor at UNIRIO, preserved dialogic learning in her virtual courses during the pandemic with Howspace. 
View the story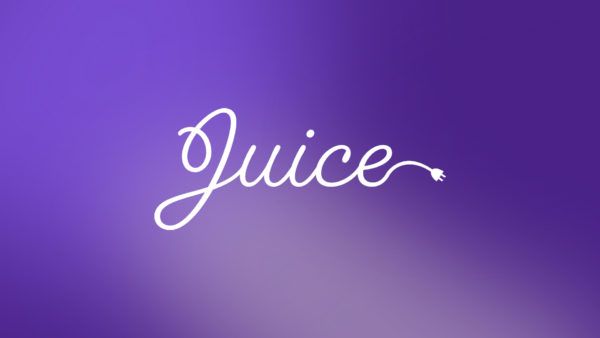 How Juice Inc. structures the learning experience to boost team energy and strengthen engagement
Canadian consultancy Juice wanted to make their training programs virtual by using Howspace. This made them identify new business opportunities.
View the story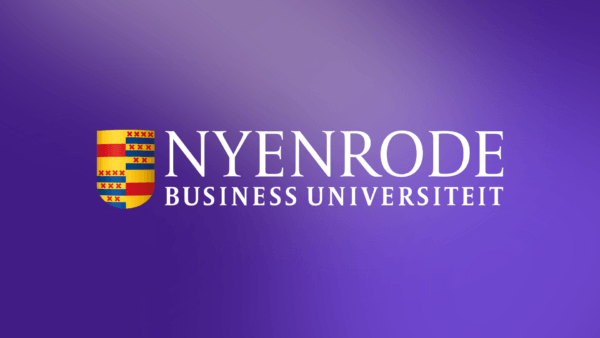 The new era of education: how Nyenrode University created an online learning environment
Howspace helped Nyenrode University build a foundation for blended classes to make education more effective and enabled them to create an engaging online learning environment.
View the story