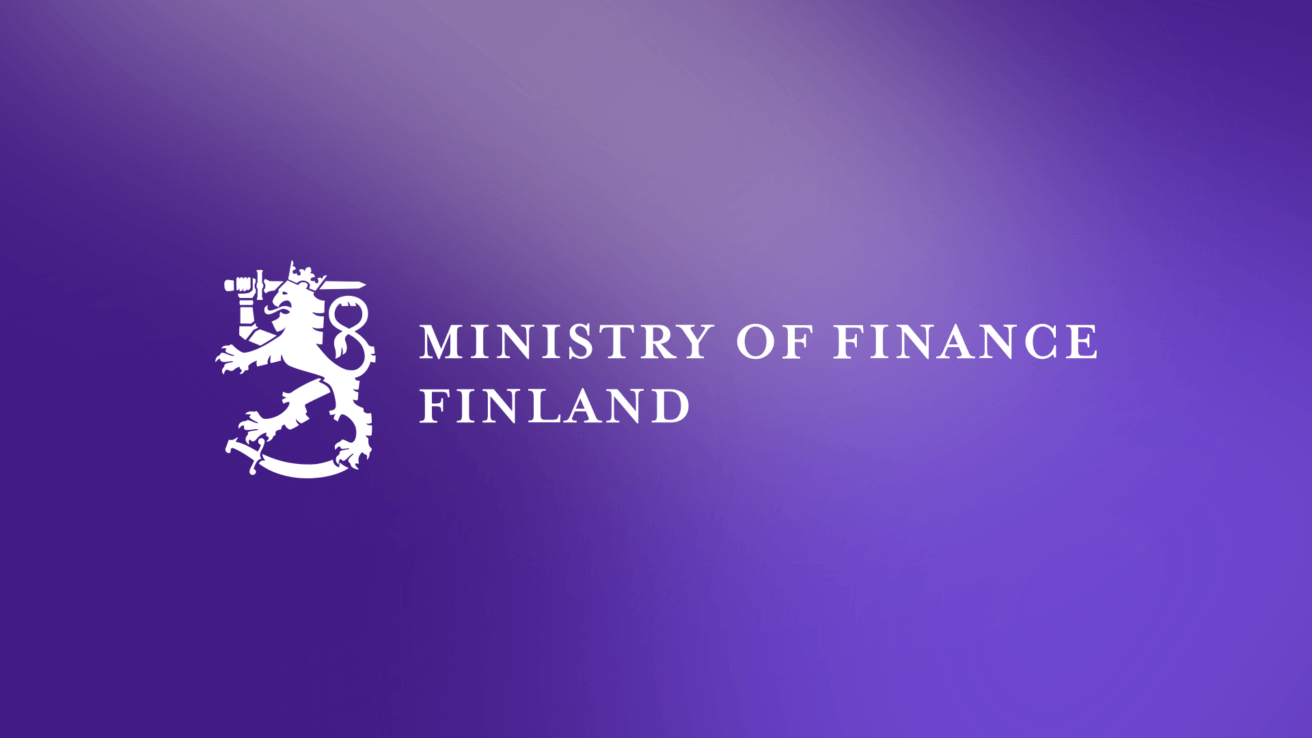 Ministry of Finance Finland
How the transition to remote work transformed development initiatives in Finland's Ministry of Finance
Challenge
The global pandemic forced the Ministry of Finance employees to transition from in-person work and meetings to a remote setting in one fell swoop. The ministry needed an engaging virtual collaboration platform to support online meetings, training and personnel information events.
Solution
The Ministry of Finance had previously made plans to start testing the Howspace platform to support collaboration in its face-to-face events. When the pandemic began, conditions changed, and the ministry moved all the events and workshops online. In addition to event use, Howspace also started to support other collaboration processes.
Results
Equal collaboration: According to the ministry employees, Howspace brings much-needed equality to collaboration. Participants feel the platform helps them be heard and seen better than previously in face-to-face meetings, where many felt that only the loudest could voice their opinions.
Enhanced flow of information: In the past, the ministry held face-to-face personnel information events bi-monthly. Nowadays, collaboration is supported by weekly meetings on the Howspace platform. Moreover, the internal training sessions of the ministry's academy are run on the platform regularly every month.
Best practices for the hybrid work model: "Next, we will use Howspace to outline the future hybrid work together; we'll use the best parts of the remote work model without losing what we've already learned. On the other hand, we'll think about what kind of value face-to-face presence brings and which parts of that should we hold on to," sums up Pilvi Pellikka, Development Manager of Finland's Ministry of Finance.
Before March 2020, no one would have considered the Finnish Ministry of Finance a forerunner in remote work. On the contrary, its 400 employees were primarily used to only gathering and meeting in person at the ministry's offices in Helsinki, Finland.
Then everything changed.
Pilvi Pellikka, Head of Development at the Ministry of Finance, recalls sitting in front of her laptop at home, looking at her calendar (which was suddenly clear of meetings) and trying to wrap her brain around the new reality.
"I'm the kind of person who loves meeting people and working together in the same physical space. Suddenly, I had to completely switch gears and start assessing the actual value of face-to-face encounters and how to retain that value while working together online.
The digital facilitation platform provided support when everything changed
As Head of Development, Pellikka's responsibilities include training and development as well as developing management leadership and operations. At its best, she says, her work "is all about enabling positive transformation."
"In practice, I focus on understanding how we currently do our work and how we can create optimal conditions for our people, as well as what is needed from our people and our organization to achieve this."
While the pandemic upended established ways of working, it also opened a window of opportunity for renewal. As the ministry gradually began the transition to working virtually, calendars were yet again filled with meetings—but now they were held online.
Even before, working from home was certainly permitted and feasible. The difference was that now the entire personnel started doing it at the same time. Some employees needed to learn how to use Skype. At first, the network connections crashed due to congestion.
Once the connections were all established and working, it was time for the next step. By coincidence, the Ministry of Finance had previously made plans to start testing Howspace in April 2020. The digital tool had originally been intended to support collaboration in an upcoming face-to-face event for the ministry's approximately 50 managers. The gathering was moved fully online, with the theme of changes brought about by the lockdown.
Howspace's AI created summaries of the topics discussed at that event, which Pellikka saved. They undoubtedly reflect the feelings experienced by many organizations in the exceptional spring of 2020:
What's familiar and safe: Colleagues, routine tasks, people, skills, weekly interactions with people, shared humor in the workplace
What's new and exciting: Working more efficiently, rapid adoption of new ways of working, everyone's ability to work remotely
What causes worrying: People's ability to cope, the duration of the lockdown, the pressure of work
The above summary also provides a great example of how Howspace has aided Pellikka's work throughout the year.
Howspace supports equality and human connection in the digital environment
Now that some time has passed since the first Howspace experiment, Pellikka jokes that she has transformed from a wielder of flip charts and sticky notes to an online facilitator. Today, Howspace is in constant use at the ministry. And human connection and interaction are still as important as ever.
Finland's Ministry of Finance has started organizing weekly online personnel information events, instead of every two months, as before. Other online events include team-specific development meetings and monthly training sessions of VM-Akatemia (Ministry of Finance academy) on topics such as data security, artificial intelligence, the stress caused by social media, equality and equity planning, public administration strategy, and Parliament's right to information.
Pellikka is responsible for facilitating the use of Howspace at the Ministry of Finance. Two of her favorite features are the tool's chat widget and timer. The timer helps her to remain silent while participants are focused on a task. As for the chat widget, Pellikka particularly appreciates the summaries and word clouds the AI produces. The AI is objective, and its output fosters interesting follow-up discussions. These discussions and summaries can form a basis for prioritization or voting.
"We've received wonderful feedback about the digital platform. It is seen to increase equality in collaboration. One participant even said that Howspace adds a human touch to the digital environment," Pellikka says.
"People feel that Howspace improves their ability to be heard and seen more effectively than in the face-to-face meetings of the past, where often only the loudest voices were truly heard."
Returning to past ways is not an option
Pellikka believes that the changes caused by the pandemic have provided an excellent opportunity to reassess ways of working. Even when a return to normal inevitably arrives, reverting to the old ways of doing things is out of the question.
"Above all, what I like about Howspace is how it can create a shared understanding."
The people at the Ministry of Finance now believe that things can be done differently in the future as well.
"Next, we will use Howspace to outline how the hybrid work of the future should look for us. We'll pick the best parts of the remote work model and remember all the lessons we learned along the way, and we'll identify what is great about meeting face-to-face and what we want to preserve from that. What should we be doing at the office and with whom?"
The complete toolkit to approach this new, exciting topic includes both flip boards and sticky notes as well as Howspace and other digital collaboration tools.
---
If you want more tips and strategies on how to make hybrid work successful, check out our Hybrid work model playbook, which includes our own original research on the topic.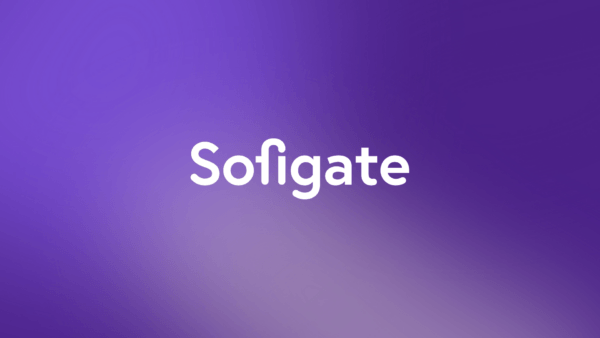 Leading transformation requires involvement and continuous change capability building
Sofigate is a pioneer in business technology leadership and an inspiring example of how involving people in transformation supports success. […]
View the story
Empowering inclusive leadership with a game-changing virtual learning program
Learn how Howspace is powering this Fortune 500's enterprise leadership development programs
View the story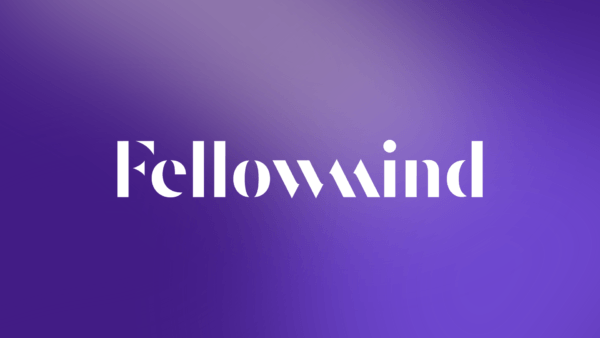 Microsoft partner Fellowmind creates an inclusive data strategy process with Howspace
Fellowmind, Europe's leading Microsoft partner, developed an inclusive, easily customizable data strategy process for their clients using the Howspace platform.
View the story
View all
Templates used in similar cases
View all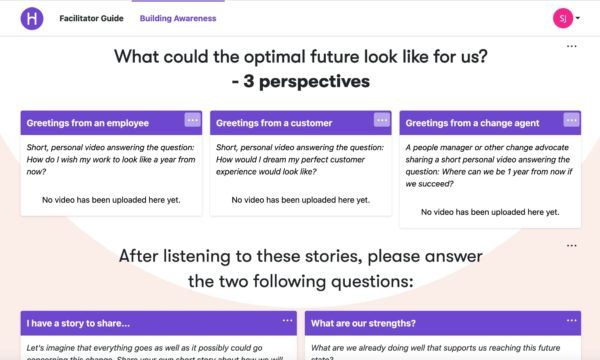 ADKAR: Awareness Stage
This is a template to execute the first stage of The ADKAR® Model of change in your organization: The Awareness stage.
Try the template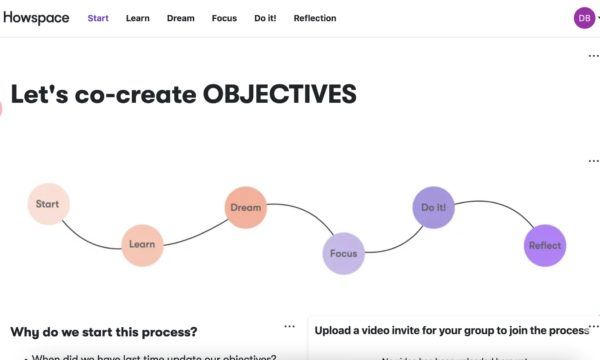 Co-creating 4D Objectives
This is a practical goal-setting template that utilizes an appreciative inquiry-based 4D-model in the context of a setting company or team-level objectives.
Try the template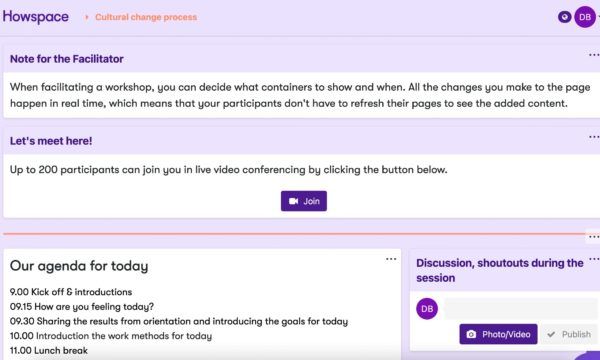 Leading a Change Process
Begin the process of creating cultural change in organizations with synchronous workshops, asynchronous integrations, AI sense making, and more.
Try the template
View all