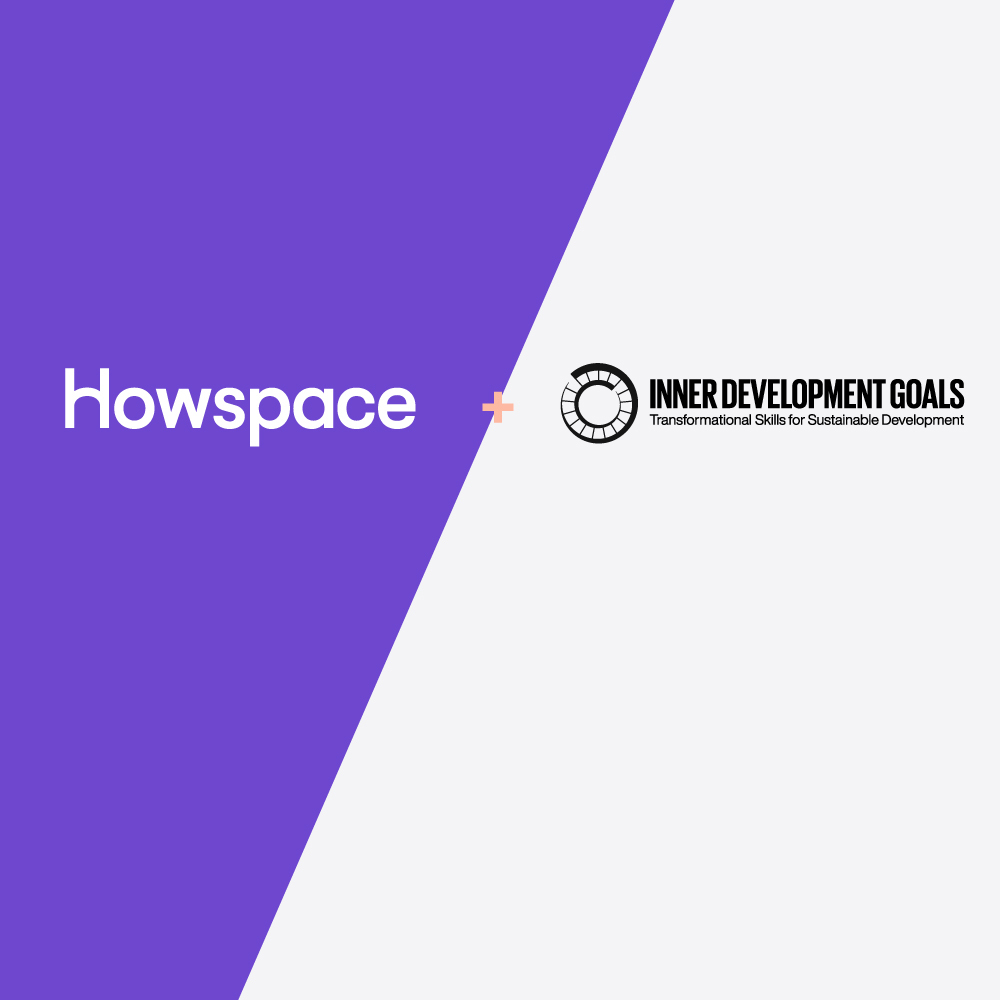 The Inner Development Goals project and Howspace enter into a Partnership
The Inner Development Goals (IDGs) project and Howspace are pleased to announce their partnership to build the tools needed to achieve the UN's 17 Sustainable Development Goals (SDGs) and secure a more just, prosperous, and sustainable future for humanity.
The IDGs project brings together experts around the world to develop the capabilities, qualities, and skills people and organizations need in order to contribute to a more sustainable global society. The IDGs will provide an essential framework of transformative skills for sustainable development — the IDG Framework outlines the tools and skills needed to achieve the SDGs and it is open source and free for all to use.
With the help of Howspace, an online AI-powered collaboration platform, the IDGs initiative is able to build a space where experts and leaders can come together to discuss how humanity can tackle its biggest problems including conflict, loneliness, poverty, and environmental threats collectively. Howspace's AI will be used to unite IDG hubs around the world to collaborate and contribute to collective change using the IDG Framework. Howspace will enable thousands of participants to actively take part in the upcoming IDGs Summit, which is the official launch of the IDG Framework (more information below).
"The world is at a turning point where many of us are aware of our challenges, yet humanity has struggled to address them because we're stuck in the same old thinking patterns that created them. The purpose of the IDGs Summit is to give people the tools to tackle some of our greatest problems and to find new paths and solutions. This can only be achieved with collective effort. Solving the world's wicked problems needs more than the voices of the few and the loudest. It requires that we can bring the collective wisdom and voice of humanity to the forefront. Howspace is the perfect platform for IDG because it facilitates the active, collective participation of all participants. That is the core of this event, and it's necessary to bring about real change," says Jan Artem Henriksson Executive Director of the IDGs project.
Howspace will be also used to facilitate training and workshops and support the entire community around the IDGs. Ilkka Mäkitalo, CEO of Howspace: "We are extremely proud to support the IDGs initiative because it perfectly embodies the Howspace philosophy of enabling human-centered collaboration for greater impact."
About IDGs
The Inner Development Goals is a non-profit organization for human development. We research, collect, and communicate science-based skills and qualities that help us to live purposeful, sustainable, and productive lives. The purpose of the IDGs is to bring the power of inner development to all global challenges faced by humanity.
About Howspace
Howspace is an online collaboration platform powered by AI that organizations use to foster culture and reshape how work happens in order to align everyone for the greatest impact. By bringing facilitation methods to a digital environment, it delivers increased involvement, engagement, and sustained impact in both learning programs and organizational development initiatives. Howspace is built on over 20 years of management consulting and organizational learning expertise. Howspace is already trusted to drive engagement and change in 850+ organizations across 50+ countries. To learn more, visit www.howspace.com 
You might be interested in these as well
View all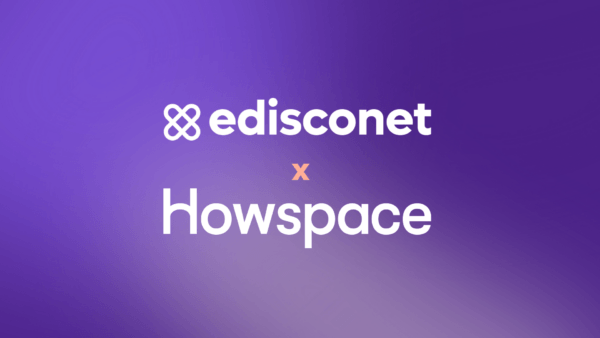 Howspace and edisconet form a strategic partnership to transform learning experiences
edisconet partners with Howspace to support businesses and organizations in pursuing transformative learning and collaborative experiences.
Read more
View all