Aloita Howspacen käyttö ilmaiseksi
*Et tarvitse luottokorttia ilmaisversion käyttöön
1-20 käyttäjää
3 työtilaa
Rajoitettu valikoima ominaisuuksia
Valmiit mallipohjat
Help Center tukenasi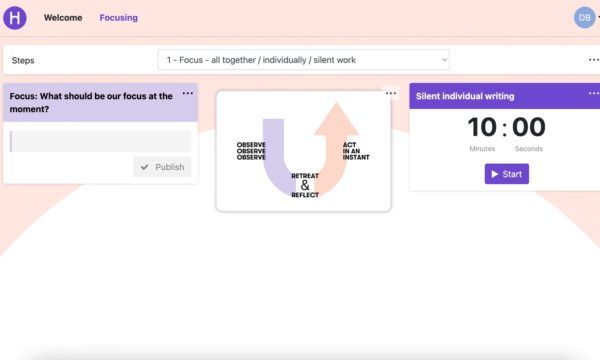 Prioritization for Orgs
Collaborate on company-wide initiatives and change in this facilitator-led workshop that uses AI to highlight the importance of prioritization and focus.
Kokeile templatea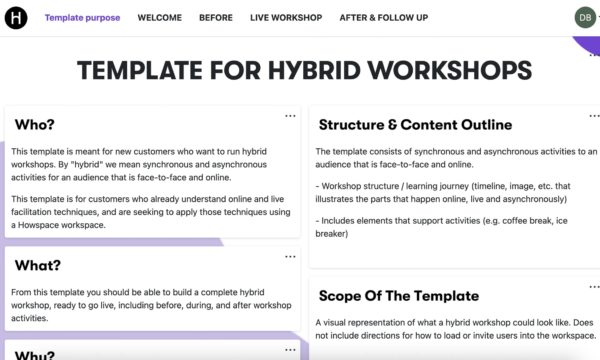 Design a Hybrid Workshop
With this template, you can build a complete hybrid workshop, ready to go live, including before, during and after workshop activities.
Kokeile templatea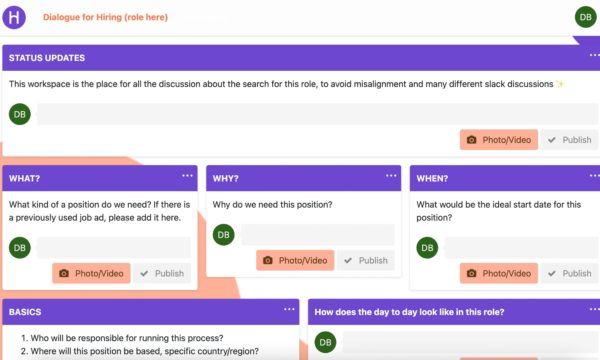 Recruitment Process
Invite key stakeholders into a more collaborative and transparent hiring dialogue.
Kokeile templatea
Näytä kaikki