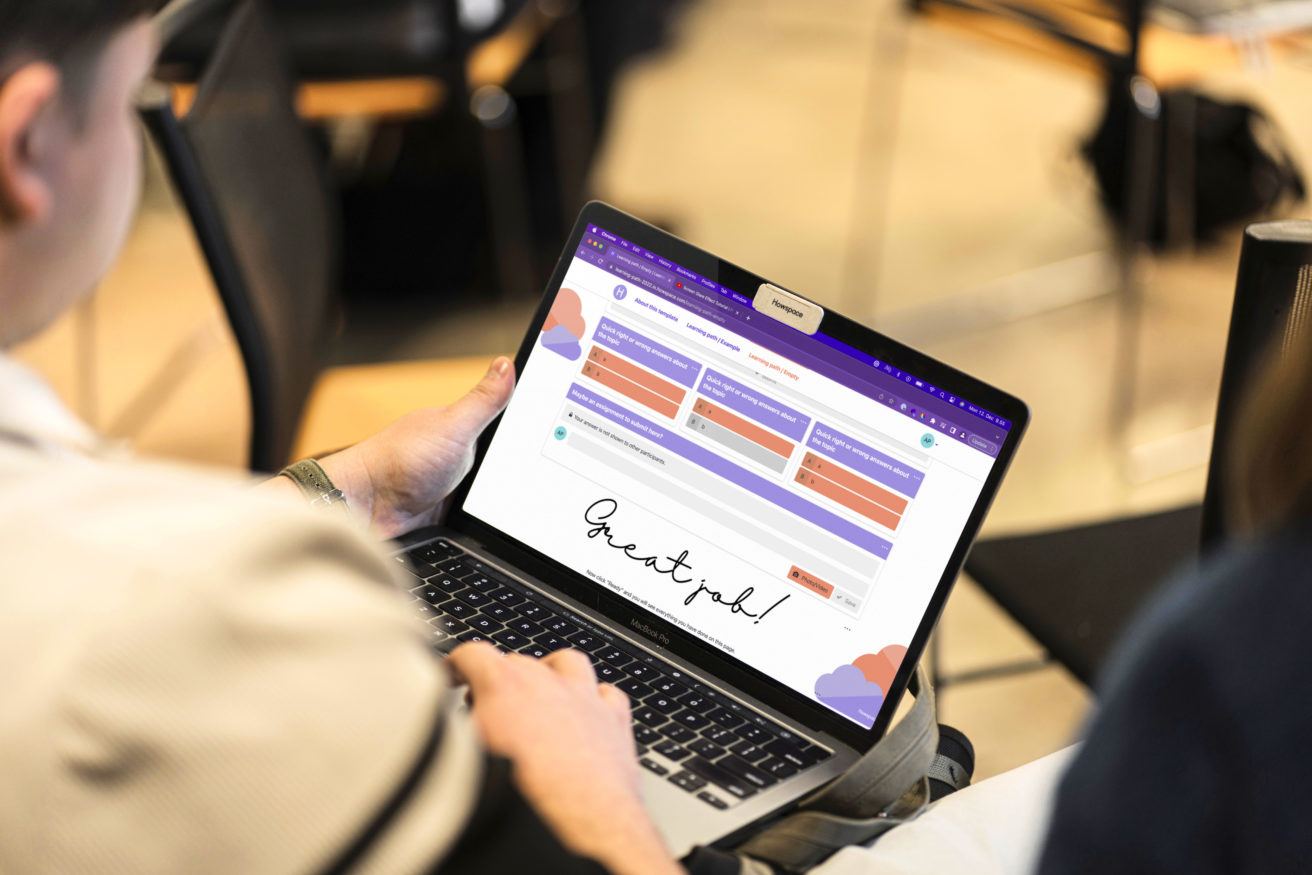 Workshop
How to maximize impact by connecting the before, during, and after of your workshops, Pt. 1
Multiple options for dates
Research has shown creating connections between participants before, during, and after your workshops can significantly enhance the learning experience.
And with the silent epidemic of student disconnection, it is crucial we work on improving engagement and learning.

That's why we're excited to share with you strategies for engaging participants throughout the entire learning journey, and integrating pre-, during-, and post-workshop activities to maximize the impact of your workshops. With these techniques, not only can you enhance engagement, but also boost knowledge retention, application, and transfer.
We'll explore these topics in-depth in our 4-part series and also introduce you to Howspace—an online platform that enables you to connect with your participants like never before.
In this first one-hour session, you will get an overview of:
How to design effective pre-workshop activities that build interest, motivation, and preparation
How to engage participants during the workshop through interactive sessions, games, discussions, and more.
How to follow up with post-workshop activities that reinforce learning, apply skills, and measure impact.
How to use Howspace to optimize your workshop preparation, delivery, and evaluation.
Don't miss out on this opportunity to learn from experts in the field and improve your workshop facilitation skills. Register now and stay tuned for the next workshop in our series on maximizing impact!