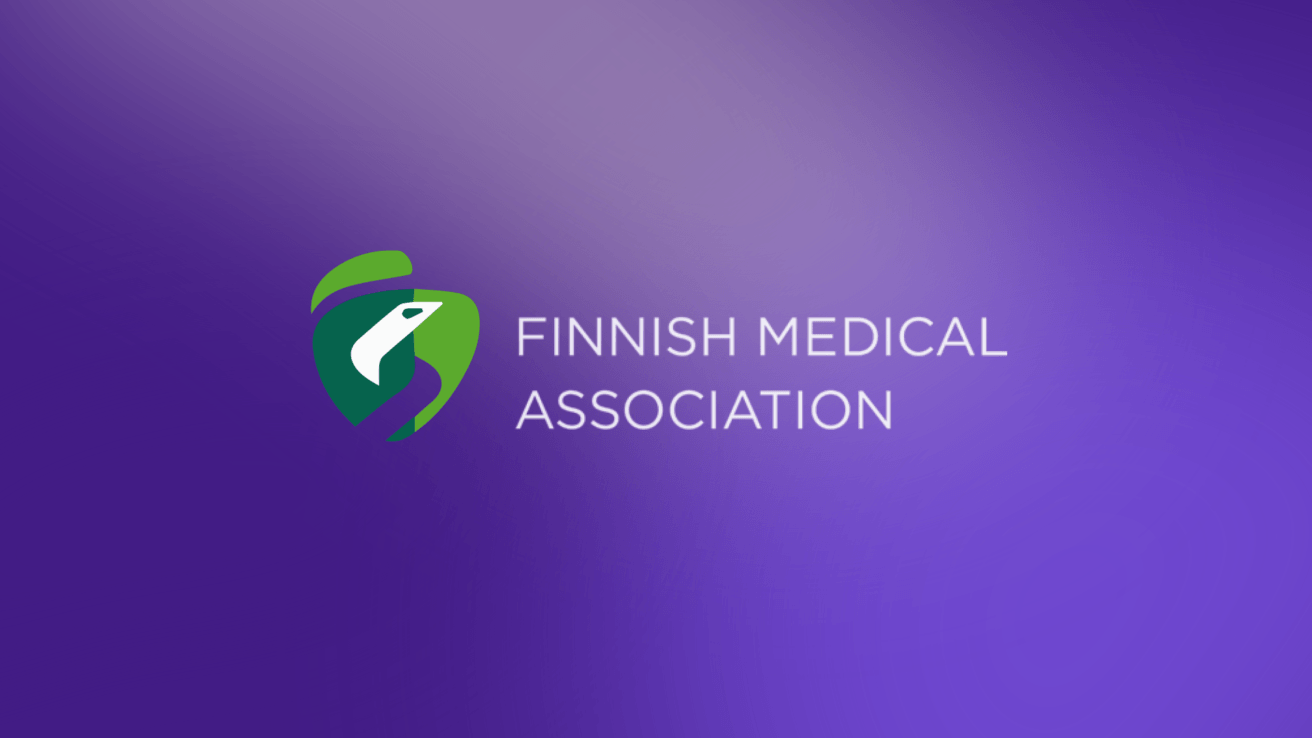 The Finnish Medical Association
AI helped the Finnish Medical Association shape the basic principles of healthcare
Challenge
The Finnish Medical Association (FMA) wanted to update their basic principles of healthcare and involve their members in the process to make healthcare even more effective in the future.
Solution
Using Howspace as a platform, FMA was able to invite more than 20,000 medical professionals from different parts of Finland to participate in the discussion and narrow down their ideas to updated basic principles.
Results
Limitless involvement: With the Howspace platform, the FMA is able to engage all members in the decision-making process. "Previously, healthcare guidelines were prepared by small groups of experts. Now we were able to simultaneously invite more than 20,000 doctors from different parts of Finland," Pärnänen, Policy Director at the FMA, explains.
Making extensive material accessible and easy to process: The FMA is now able to process extensive materials more quickly with the help of Howspace artificial intelligence. We received more than 600 pages of text, including complete articles," says Pärnänen. "Artificial intelligence enabled us to quickly proceed to further processing. We prepared poll questions and selected 50 to 60 statements, ideas and thoughts on which to base the new guidelines. The doctors were asked to vote to narrow this to some twenty topics for further discussion," Pärnänen explains.
Impact Made by All: "We want all of our members to participate in our activities, not just those in a position of trust and the members of our preparatory bodies," Pärnänen explains. Now with the help of Howspace, "everyone will be able to truly have an impact on decision-making and their medical practices."
Similar customer stories
A pioneer of digital collaboration: trade union renews operations through bold experiments
Finnish Business School Graduates is a trade union for economists and business students. They have found multiple uses for Howspace in their work.
View the story
Dreaming bigger together: Making digital work more engaging and enlivening
Our Living Waters needed a new digital facilitation tool to reinvigorate their ongoing collaborations and encourage more meaningful interactions within their network. With Howspace, they got everything they needed to make their two-day conference successful, but also gained a new platform to continue working, learning, and evolving together with their network.
View the story
Howspace accelerates the growth of Environment Online's international school climate movement
The World Summit of Students for Climate aims to establish a worldwide climate agreement for schools. Learn how Howspace enabled global co-creation.
View the story
Templates used in similar cases
View all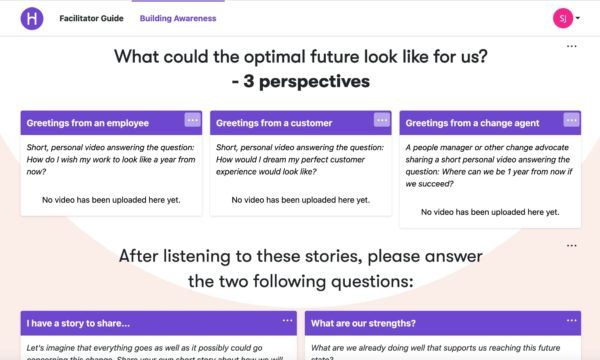 ADKAR: Awareness Stage
This is a template to execute the first stage of The ADKAR® Model of change in your organization: The Awareness stage.
Try the template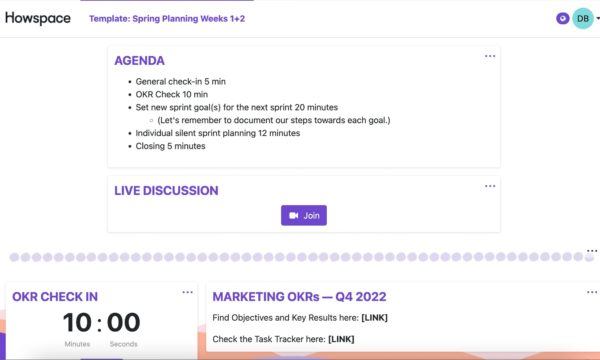 2-Week Agile-style Sprint
Support fast learning and an interactive knowledge process by working in agile two-week sprints on Howspace.
Try the template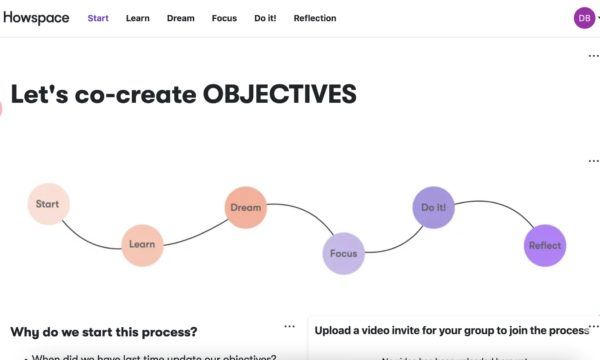 Co-creating 4D Objectives
This is a practical goal-setting template that utilizes an appreciative inquiry-based 4D-model in the context of a setting company or team-level objectives.
Try the template
View all